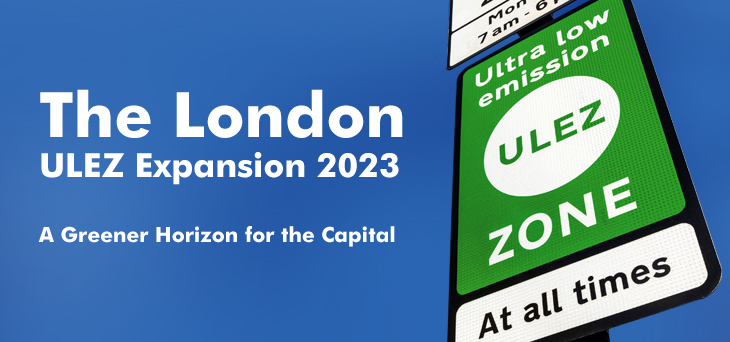 London, a bustling metropolis known for its iconic landmarks and vibrant culture, is taking a monumental step towards a cleaner and healthier future. The Ultra Low Emission Zone (ULEZ) scheme, introduced in 2019, has recently expanded its reach to encompass all London boroughs, bringing the city one step closer to achieving its ambitious sustainability goals. In this article, we'll provide you with comprehensive insights into the London ULEZ Expansion 2023, including its significance, reasons behind the expansion, key dates, affected boroughs, and a detailed map to help you navigate this eco-friendly initiative.
What Is The London ULEZ Expansion 2023?
To fully grasp the significance of this expansion, it's essential to understand what the ULEZ scheme is all about. ULEZ, or the Ultra Low Emission Zone, is a groundbreaking policy aimed at reducing air pollution in the heart of London. It does so by imposing strict emission standards on vehicles entering designated zones within the city. Originally introduced in Central London in April 2019, ULEZ has now expanded its boundaries to cover all 32 London boroughs.
Why Is ULEZ Expanding?
The expansion of the ULEZ scheme is driven by a profound commitment to combatting air pollution, which poses significant health risks to Londoners. With pollution contributing to respiratory diseases and environmental degradation, the expansion aligns with the Mayor of London's vision for cleaner air and improved public health. While some may have reservations, it's important to note that the expansion is rooted in a desire for a greener, healthier city, and the reduction of harmful emissions is a crucial step in achieving this goal.
When Will the Area Expand?
The ULEZ expansion is set to take effect on the 29th of August 2023, a date confirmed by Transport for London (TFL). As this date approaches, it's natural for residents and businesses to have questions and concerns about how this change will impact them. Public reactions have been mixed, with some welcoming the initiative's environmental benefits and others expressing apprehension about its implications.
ULEZ Affected Boroughs
The ULEZ expansion now encompasses all 32 London boroughs, creating a significant increase in its coverage area. This expansion means that more Londoners will be subject to the emission standards when using their vehicles within the city. Whether you're a resident, commuter, or visitor to London, understanding the affected boroughs is essential to avoid unexpected charges.  The effected boroughs are as follows:
Camden
Royal Borough of Greenwich
Hackney
Hammersmith and Fulham
Islington
Royal Borough of Kensington and Chelsea
Lambeth
Lewisham
Southwark
Tower Hamlets
Wandsworth
City of Westminster
Barking and Dagenham
Barnet
Bexley
Brent
Bromley
Croydon
Ealing
Enfield
Haringey
Harrow
Havering
Hillingdon
Hounslow
Royal Borough of Kingston upon Thames
Merton
Newham
Redbridge
Richmond upon Thames
Sutton
Waltham Forest
ULEZ Expansion Map 2023
To assist you in visualizing the extent of the ULEZ expansion, we've provided a map below. This map outlines the boundaries of the Ultra Low Emission Zone, allowing you to determine whether your journeys fall within the designated area.
What Are the Future Plans for the Low-Emission Zone?
Looking ahead, London has ambitious plans to evolve into a zero-pollution city. The ULEZ expansion is just one step in a broader initiative to reduce emissions and create a more sustainable urban environment. By staying informed through resources like this blog, you can remain up-to-date on the latest developments, policies, and technologies that will shape the future of transportation in the city.
ULEZ Explained: What Is London ULEZ?
For those seeking a more in-depth understanding of the ULEZ scheme, we recommend reading our companion article, "ULEZ Explained: What Is London ULEZ?" This comprehensive guide delves into the origins of ULEZ, its controversial aspects, the specific zones within London, vehicle compliance, and how to check if your car meets ULEZ standards. With this knowledge, you'll be well-prepared to navigate the ULEZ expansion and contribute to a greener London.
In conclusion, the London ULEZ Expansion 2023 represents a pivotal moment in the city's journey towards cleaner air and sustainable urban living. By embracing this initiative, Londoners are not only prioritizing their health and well-being but also taking a significant step towards a brighter and more environmentally conscious future for generations to come.