Car Storage and Vehicle Management
SECURE STORAGE IN HENLEY ON THAMES
CLASSIC CAR STORAGE • SUPERCAR STORAGE • MOTORCYCLE STORAGE
Located in Henley-on-Thames, on the border of Oxfordshire and Berkshire, we offer safe, secure, clean, and dry car storage for your beloved vehicle.  Our indoor car storage premises consist of professionally converted barns and industrial units, situated in a discreet and secure area, perfect for short-term car storage or long-term car storage. We have implemented 24/7 Redcare alarm systems and remotely monitored CCTV for added protection. Rest assured, all keys are securely locked up off-site.  We can supply all the usual trimmings including C-Tek car chargers, soft car covers and de-humidified car storage bubbles.
As part of a larger motor trade business we can provide not only a car garage for rent but also a range of complimentary services to meet your needs. These include servicing, on-site MOTs, valeting, paint protection, and more. For more information, follow THIS LINK.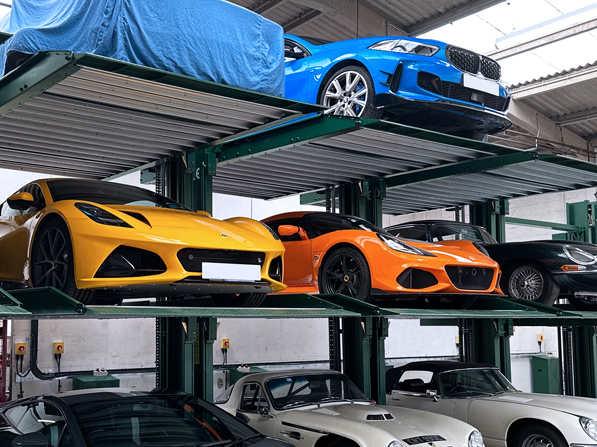 Secure Car Storage
Hofmann's Secure Vehicle Storage provides an unparalleled solution for all your vehicle storage needs.  We offer short term car storage on a daily or monthly contract, and we have discounted options for long term car storage.  With our winter storage service, you can confidently store your vehicle during the harsh winter months, knowing it will be shielded from the elements.  Whether you are looking for classic car storage, supercar storage, motorcycle storage or even van storage & motorhome storage, we offer top-notch vehicle storage facilities designed to keep your prized possessions safe and protected.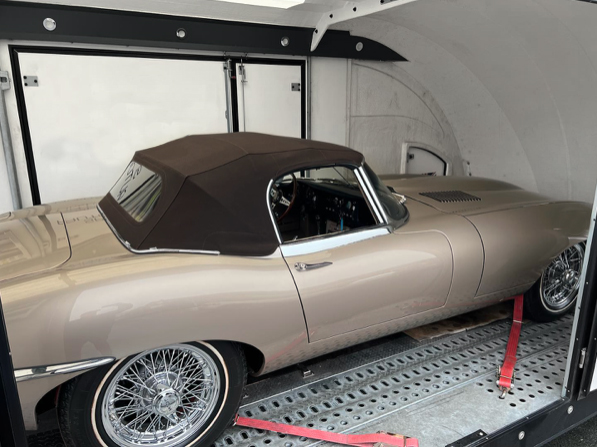 Car Storage Near Me
Our primary workshop facility, where vehicle handovers take place, is conveniently located within a short walk from Henley-on-Thames Train Station. This station provides direct trains to both Reading and Paddington Station. Henley-on-Thames is located between Reading and Oxford, so we can offer vehicle storage in Oxfordshire as well as vehicle storage in Berkshire. Moreover, our location is near both the M4 and the M40 motorways, making it easily accessible. Heathrow Airport terminals are a mere 20 miles away, while Gatwick and Luton airports are both less than 60 miles away.
For your convenience, we offer transfer services from airports or any other location, along with covered transport for your vehicle.
If you are local we can collection and delivery directly to your house.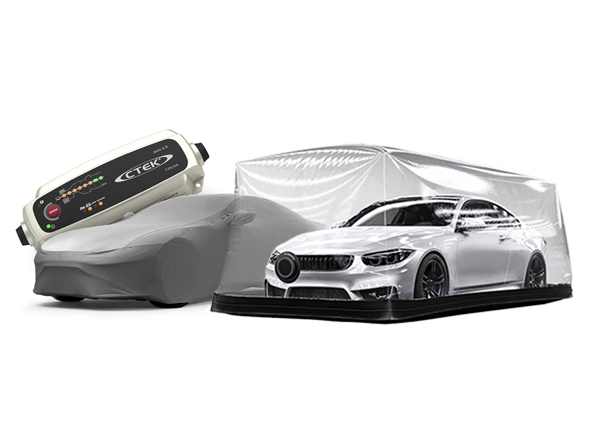 Optional Extras
Climate-controlled car storage bubble.
This  offering allows customers to enhance the already excellent protection provided by Hofmann's secure storage facilities. The dehumidified climate control feature ensures that stored vehicles are shielded from humidity and other environmental factors that can potentially harm the car's interior or exterior. With this additional option, Hofmann's aims to provide a comprehensive solution that caters to the specific needs of car enthusiasts and collectors who require the utmost care and preservation for their prized vehicles. Contact our storage team for more details.
Car covers & CTEK chargers.
Hofmann's can offers an excellent selection of car covers and CTEK chargers as optional accessories for customers seeking to protect and maintain their vehicles. Car covers serve as a protective shield, safeguarding the car's exterior from various elements such as dust. Additionally, CTEK chargers provide an efficient charging solution to ensure that stored cars maintain optimal battery health. These chargers employ advanced technology to deliver a gentle and intelligent charging process, preventing overcharging or undercharging. With the help of CTEK chargers, owners can rest assured that their vehicles' batteries will remain charged and ready for action whenever they decide to hit the road again. Contact our storage team for more details.
How Much Does Car Storage Cost?
Storing your car in the right environment is an investment.  Our rates are highly competitive, and we regularly price check our competitors to ensure we are offering the best possible value.
Having outgrown our premises we have recently expanded with the fitment of 6 ultra-modern triple-stacking storage ramps.  To fill these new spaces we are offering a sizable discount for 6 and 12 month storage contracts.  See below for details.
Storage Pricing
Hofmann's also offers daily/weekly storage available at £9.82 per day.
6 Month Contract
Store your vehicle on a 6 month contract and pay £1389.60 saving £30 per month.
12 Month Contract
Store your vehicle on a 12 month contract and pay £2347.20 saving £60 per month.
CONTACT US ABOUT VEHICLE STORAGE
Keys kept off site in a secure locked safe
24hr monitored Red Care alarm system & CCTV
Maintenance options available
How To Prepare A Car In Storage With Hofmann's
Upon arrival, each car undergoes thorough inspection and valeting. We also offer additional services such as trickle charging, vehicle covers, and routine checks and inspections. While we recommend maintaining your usual insurance policy, at the very least for fire and theft coverage, we do have a comprehensive trade policy in place that covers your car while it is under our care.  We have written an article outlining the best way to prepare a car for storage HERE.
Maintaining Your Car While In Storage
As part of a larger motor trade business offering garage services to brands such as Mercedes, Jaguar, Land Rover, Aston Martin, and Bentley, we can provide not only a car garage for rent and winter car storage but also a range of complimentary services to meet your needs. These include servicing, on-site MOTs, valeting, paint protection, and more. For more information, follow THIS LINK. If you plan to leave your car unused for an extended period, we can recommend, supply, and install special storage oils and fuels to prevent degradation or contamination.  We have written about the issues associated with modern E10 fuels and the benefits of storage fuels in our blog article HERE.
Is my car Insured whilst in storage?
We are covered by an 'All Risks' Motor Trade insurance policy underwritten by Aviva so rest assured that your car is insured whilst in our care.  When your car is first placed in our care, we require a valuation to advise our insurers and valuations above £100K may incur additional charges.  Whilst our cover is comprehensive, we do urge and advise you to maintain your normal cover for peace of mind in all eventualities.
How secure is your storage?
Our main storage premises' location is a small village nearby with no passing traffic or footfall and vehicular access is strictly controlled.  The buildings are placed within a locked, gated compound with discrete facias and no windows.  We do not advertise the location and only rarely permit visitors on an accompanied, invitation basis.  The building have "redcare" alarms which utilise alert the police immediately in the event of a breach and we have installed a digitally recorded CCTV system with remote access facilities.  All keys are kept safely locked up off site. 
Can you MOT my car?
Yes, we have on-site MOT facilities, detail HERE
Can you transport my car?
What are the hours for collecting and dropping off my vehicle?
You can collect and drop off your vehicle at our Henley On Thames showroom any time of the day or night. We kindly request that you notify us 48 hours in advance if you plan to collect your vehicle from us.
TERMS & CONDITIONS
• 48 hours notice required to retrieve vehicle from storage (we will always endeavour to accommodate last minute requests where possible)
• Contract fees paid in advance by bank transfer or card payment, fees must be up to date before the vehicle is removed from storage
• We are fully insured for all our motor trade activities but you are required to maintain your own insurance policy for fire, theft and accident cover.