MOT Henley On Thames
At Hofmann's, we provide the easiest and most affordable solution for MOT testing your car. Our competitive pricing ensures a hassle-free experience. In addition to MOT testing, we offer a wide range of services including servicing, repairs, tire replacements, brake checks, exhaust repairs, and diagnostics.
While you wait for your car, you can relax in our child-friendly and comfortable waiting area. Enjoy unlimited access to refreshing tea and coffee. We prioritize your convenience by offering a modern fleet of courtesy cars for your use. If you're getting your car serviced, we even provide collection and delivery within the local area. Plus, every MOT test includes a complimentary car wash.
MOT testing is a legal requirement in the UK for all vehicles aged 3 years or older. This annual inspection adheres to stringent criteria established by the DVSA, ensuring your car is roadworthy and fit for its intended purpose. To check the validity of your MOT and find out when your next test is due, simply visit the official GOV.UK website and enter your vehicle registration number.
We can MOT any Make of Car, 4×4, SUV and Light Commercial Vehicle.
Our highly trained team of technicians have extensive experience in most brands. If you would prefer, please give us a call to discuss your requirements on 01491 848800 or simply make an online booking below and we will deal with your request and confirm as soon as possible.

We can MOT or service any make of car and within our highly trained team of technicians we have extensive experience in most brands including BMW, Mercedes, Audi, VW and many more.

Body Repairs
We all have accidents but luckily Hofmann's can help fix your damaged vehicle. Whether you have picked up a minor dent or scratch requiring a "smart repair", or you need a larger insurance repair requiring body panels and paint – we can help. Complete body restorations and re-sprays are also available for those cherished classics, to the very best standards, at reasonable prices.
Tyres
We can supply most brands of tyres, from premium big-name brands through to mid -range and budget. Even OE spec tyres, track tyres and seasonal tyres are available. If you're unsure about what type of tyre would best suit you needs our experienced tyre technicians can advise. If you're concerned that your tyres are nearing the end of their life, please pop in and let us check the tread depths and pressures and general condition FOC and we can advise how close your tyres are to the end of their serviceable life. All used tyres are recycled, and all tyre repairs and fitment are performed by experienced tyre technicians.
Brakes
Effective braking is fundamental to the safety of your car. We can supply discs, pads, drums, callipers, hydraulic components and more. Do your brakes cause a noise or a vibration, or has your pedal gone soft – we can advise? Electronic handbrakes pose no problem, and we are experienced with all the latest ABS systems. We supply manufacturer approved fluids and parts to ensure any manufacturer's warranty remains intact.
Service
Regular servicing is imperative to sustain the reliability and performance of your car. We can cater for virtually any make or model and make use of genuine OE parts and fluids to ensure your manufacturer warranty remains intact. We appreciate that the annual car service can be an aggravation so to make your life that little bit easier we have a child friendly, comfortable waiting area with fresh tea and coffee available on tap. We have a fleet of modern courtesy cars available and offer collection and delivery within the local area. Every service comes with a free car wash.
MOT
An MOT is a government requirement that needs renewing every 12 months. MOT's are conducted in house and we have a child friendly, comfortable waiting area with fresh tea and coffee available on tap. We have a fleet of modern courtesy cars available and offer collection and delivery within the local area if you're having your car serviced. Every MOT comes with a free car wash.
Andrew
General Manager
Andrew has the wealth of experience that can only be acquired through a lifetime's dedication to the motor trade. He heads up our team as Dealer Principle and provides us with an experienced hand at the tiller whilst we push the business forwards. He was born in Townlands Hospital, Henley on Thames and served his apprenticeship at Central Garage Henley on Station Road where he remained for the first 13 years of his career. He spent over 22 years with Greenoaks Mercedes Benz in Ascot, Maidenhead, Reading and Slough where he was the Group Aftersales Director and General Manager. Now he is enjoying being part of our small family team and his focus on great customer service makes an immediate impact.
Phil
Technician
PJ is our workshop manager, MOT tester and resident VW and Audi specialist.  Before joining our team, he was with VW in High Wycombe for 15 years and he remains a huge VW enthusiast.  When he isn't at working (which is rare!) you will often find him in the workshop titivating his own, beautiful, VW Golf or out mountain biking.  He has been in the motor trade his whole working life having started out with an apprenticeship at Pilbeam Motors in High Wycombe. 
Ben
Technician
Ben is our rising star at Hofmann's.  Having served his apprenticeship here, he is now quickly working his way up the ranks having already passed both his MOT testers qualification and the initial rungs on Toyota's manufacturer qualifications.  He is gaining experience in all areas of the business and, unlike apprentices in 'normal' garage businesses, is already learning how to rebuild engines and gearboxes.  If you are a Henley local you may have met Ben on a night out in Town where he regularly mans the bar at Magoo's nightclub
Mark
Technician
Mark is our most experienced technician with almost 45 years in the trade, majoring in Toyota, BMW & Suzuki.  He worked at Birds BMW in Gerard's Cross, where he completed is apprenticeship, before moving to Coopers BMW here in Henley, where he ultimately became their workshop foreman before joining Coxon Toyota in 1993, which latterly became Hofmann's Toyota.  Mark has a passion for Drag Racing where is skills have led him to become a safety scrutineer at Santa Pod.  He likes 2-wheels as well as 4 and you'll regularly find him out in the Chiltern Hills on his Mountain Bike.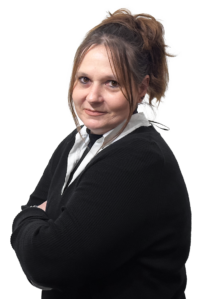 Sarah
Service Advisor
Sarah has literally spent her whole life in the motor trade.  She was born to a local mechanic Mervyn Cotterill who founded a local garage business in Binfield Heath with his father Dick.  Sarah joined the family business at 16 and ran the front of house as well as the parts and accounts.  It wasn't all work as Dick Cotterill was a keen Stock Car racer whilst a young Sarah would eagerly visit the Motorcycle Trials to watch her father, Mervyn compete.  These days Sarah has found a second home with the Hofmann's family and likes to drive her immaculate MG Midget at the weekends.
Pre-MOT Checklist
Tips to help pass your MOT 1st time.
At MOT Henley on Thames, we want you to pass first time so we put together a helpful checklist of things you can
check yourself before taking your car in for its MOT test.
Lights
Your lights need to all be in good working order. This includes your headlights, sidelights, indicators, brake lights and not forgetting your vehicle registration light.
Tyres
Your tyres should be properly inflated (check your vehicle handbook for correct tyre pressures or use our tyre pressure checker) and have at least 1.6mm of tread around the whole tyre.
Wipers
Your wipers and washers should be in a suitable condition to give you a clear view of the road ahead. If your wipers are splitting or your washer feed is blocked, this will require attention prior to your MOT.
Engine oil levels
Check your oil levels. Remove your dipstick from the engine and give it a wipe. Put it back in the engine and pull it out again. Your oil level should be between the minimum and maximum marks (check your vehicle manual for specific instructions). Make sure your car is parked on an even level when doing this.
Brakes
Make sure your braking system is in good working condition. If the car pulls to one side when you apply the brakes, this may suggest a problem that requires further attention before you take your MOT.

When is my car due an MOT?
Unless your vehicle is older than 25 years old, your vehicle requires an MOT every 12 months. to check the status of your vehicles MOT you can visit the government MOT status checker here.
How much is a car MOT?
Our MOT pricing is charged at the advised government price of £54.85
Can I drive my car without an MOT?
Being caught driving without a valid MOT certificate could result in a police caution, but in some cases it can carry the penalty of massive fines of up to £2,500. Fines can also include points on your licence or a driving disqualification in more severe cases.