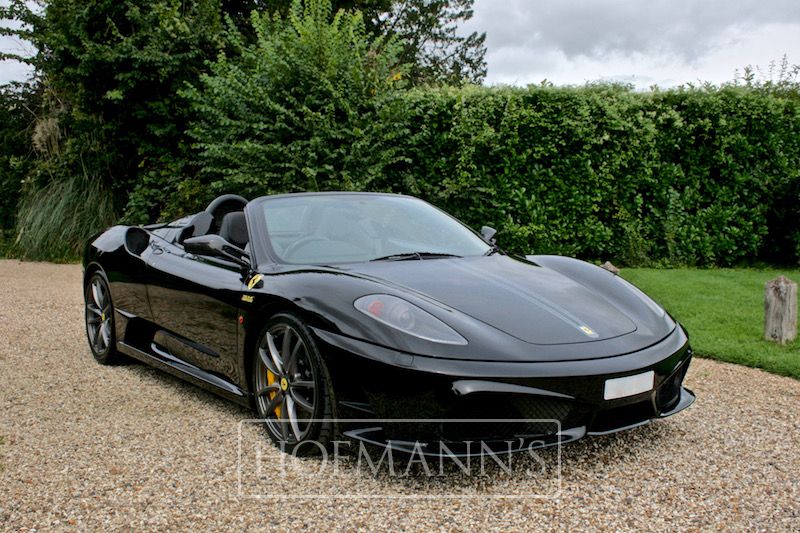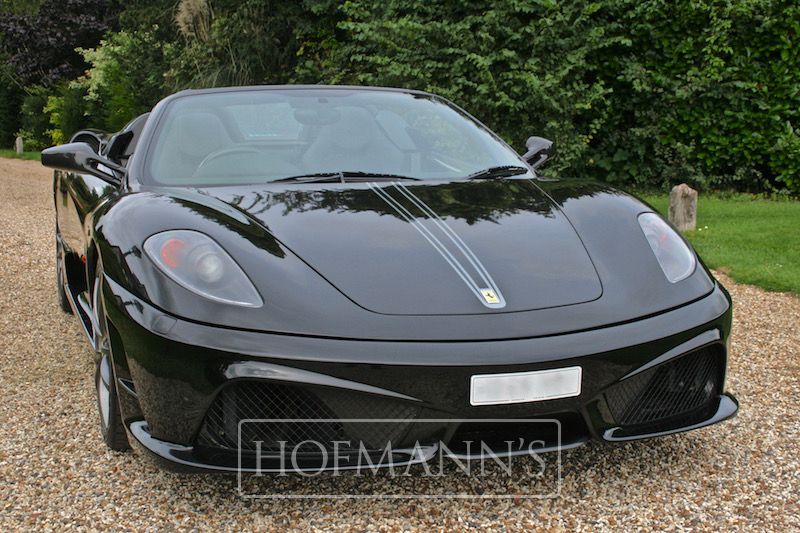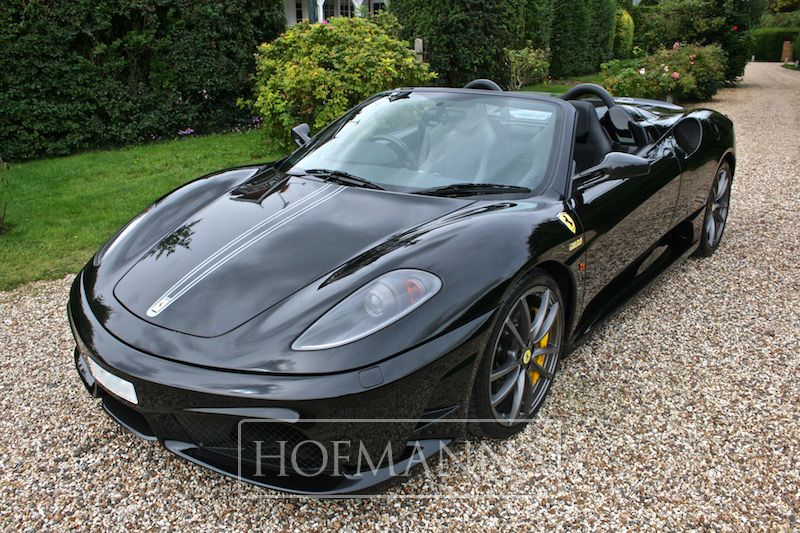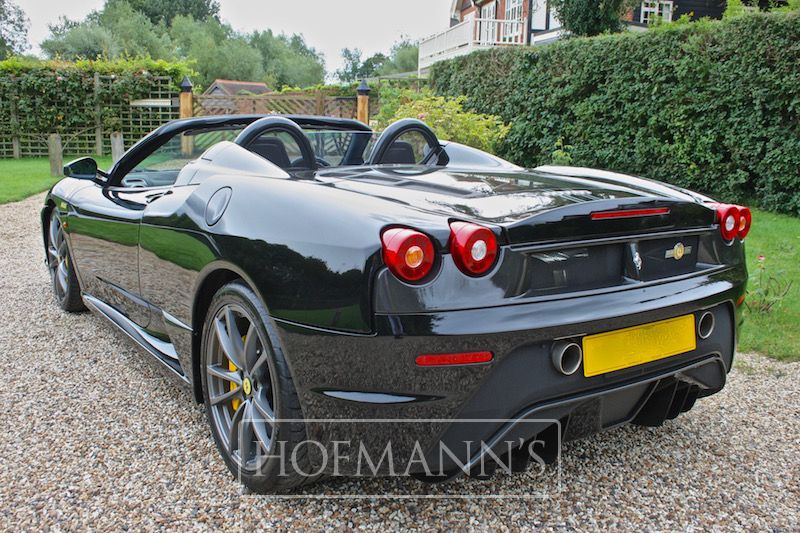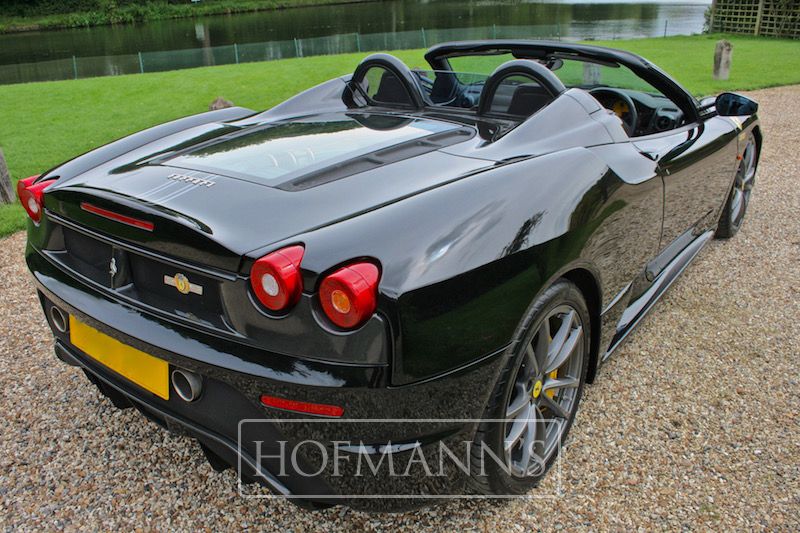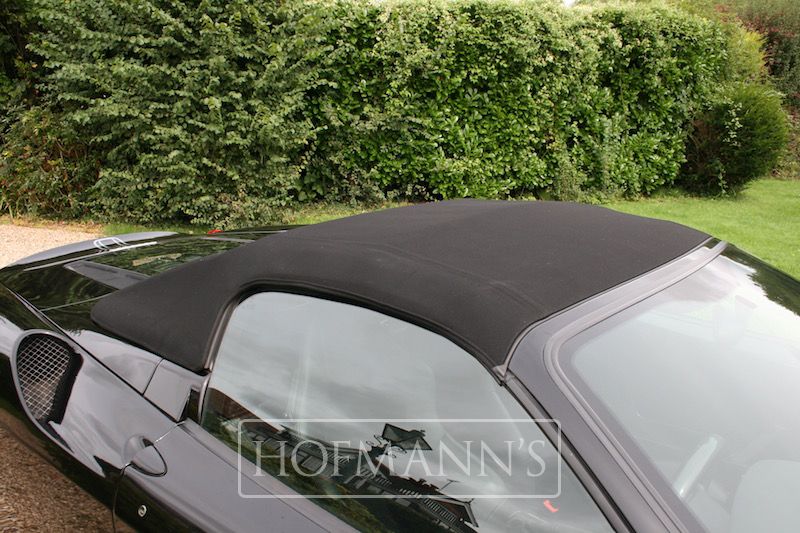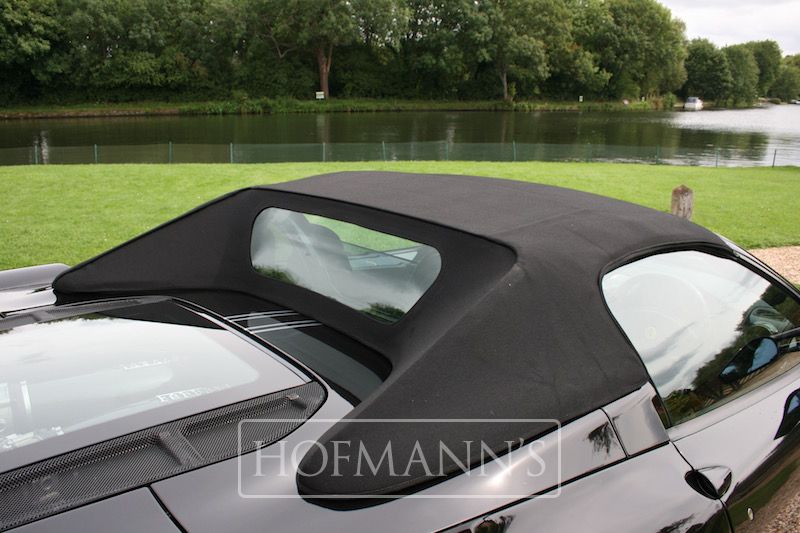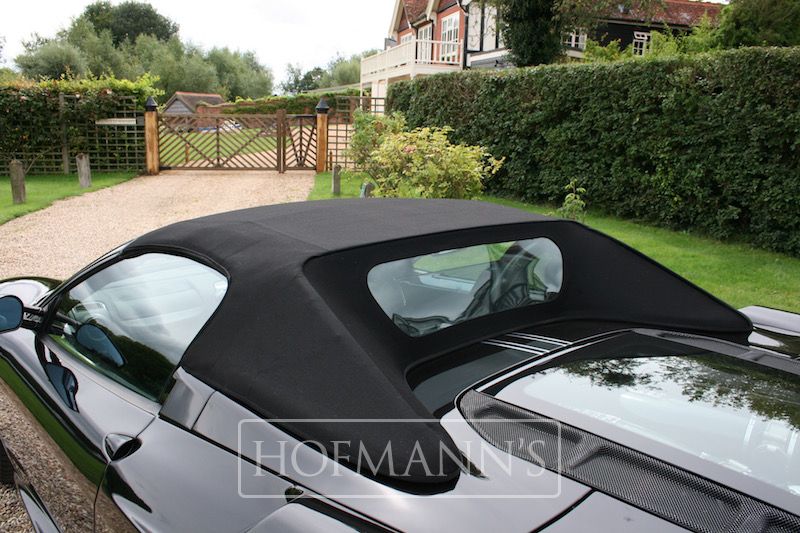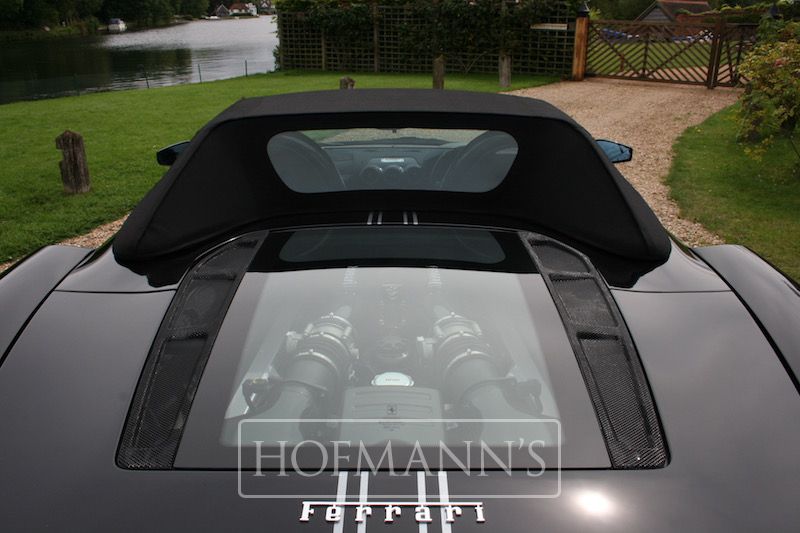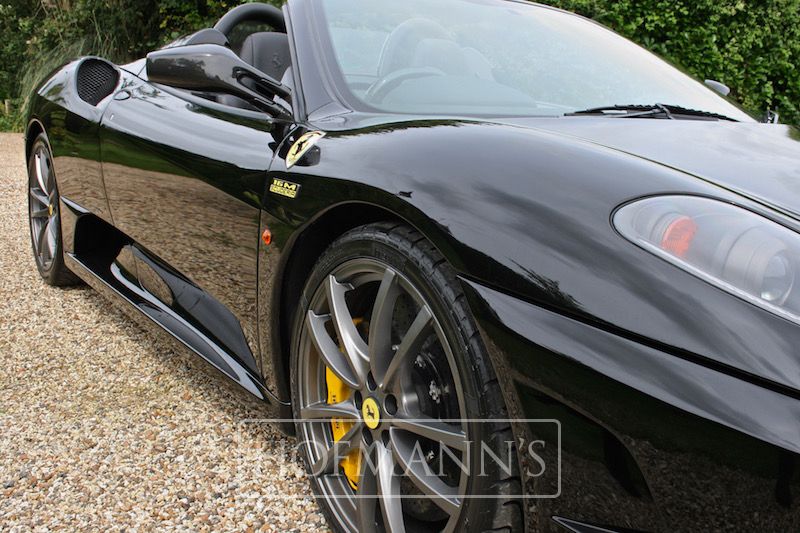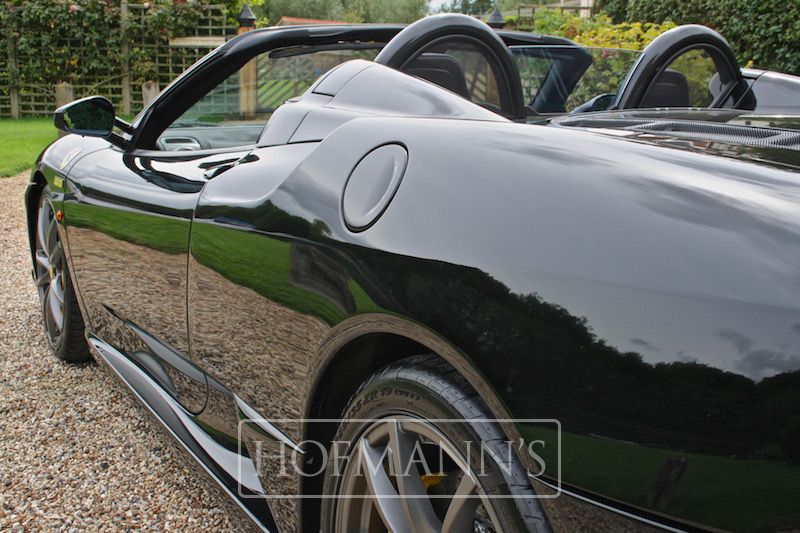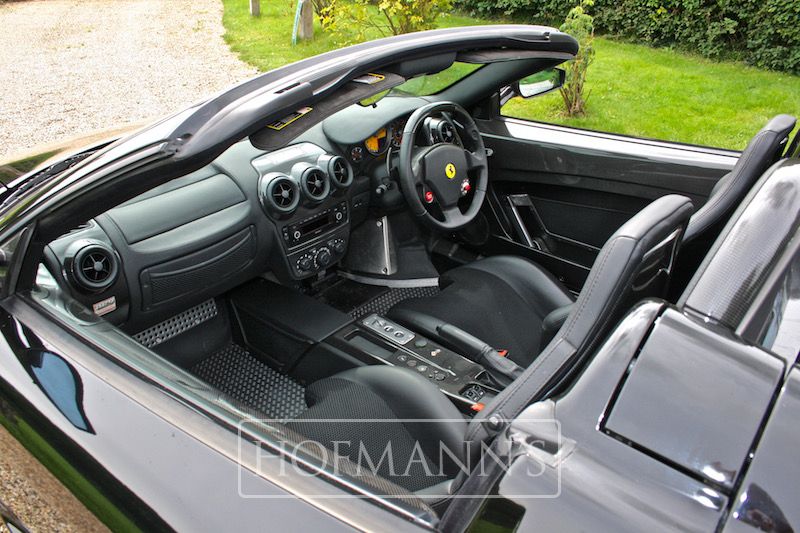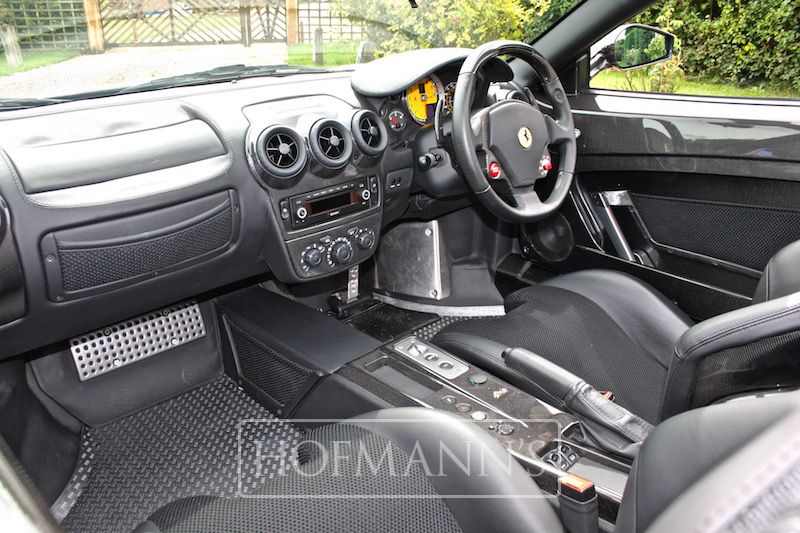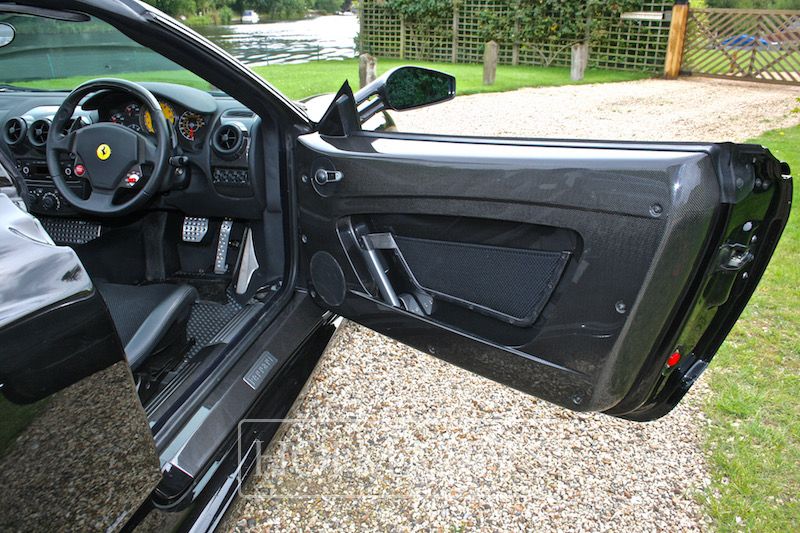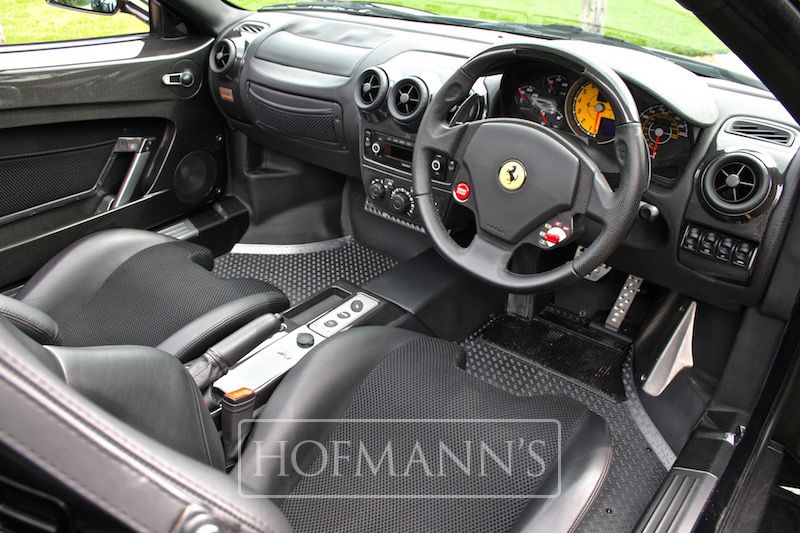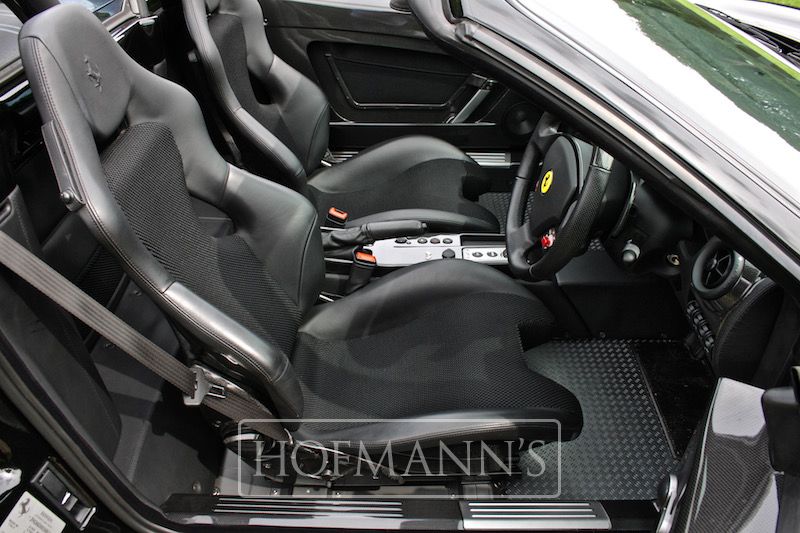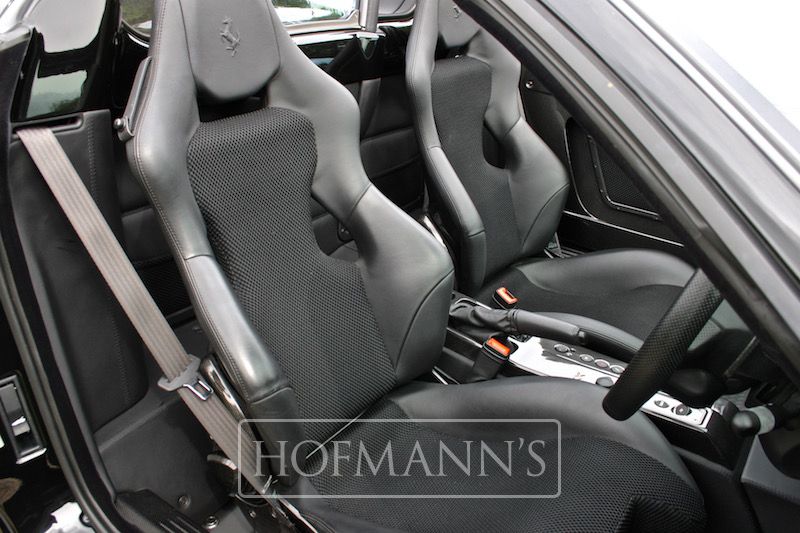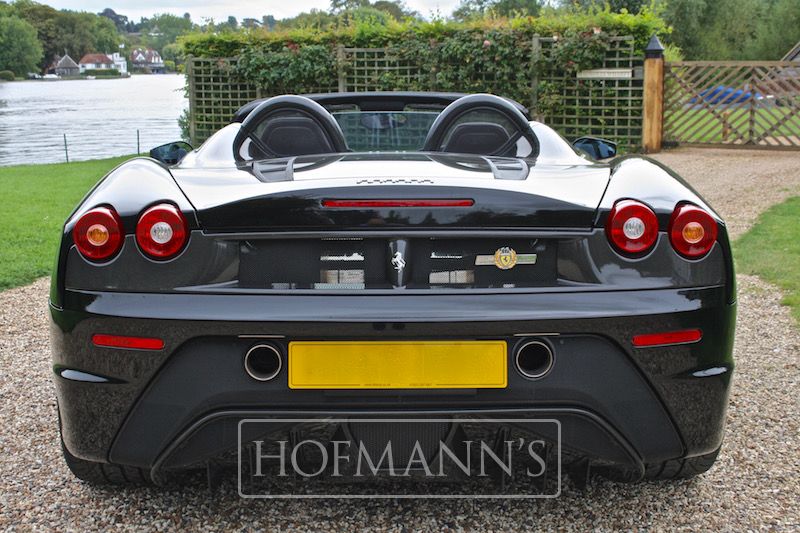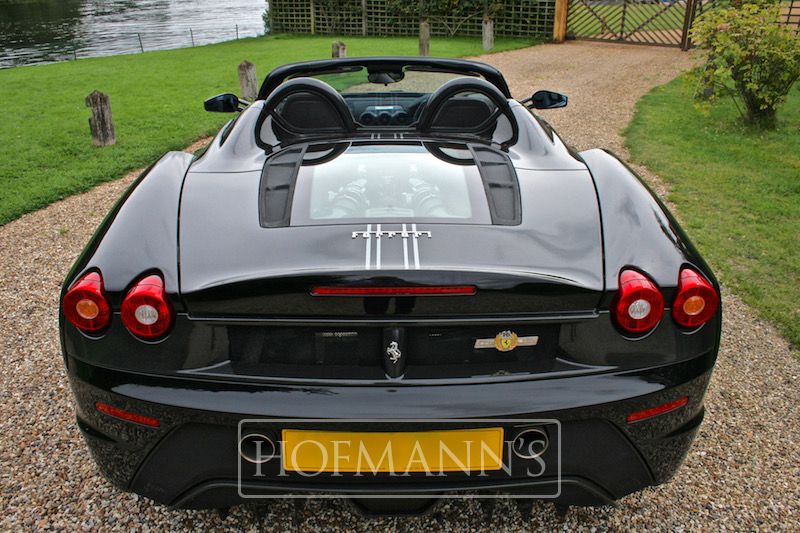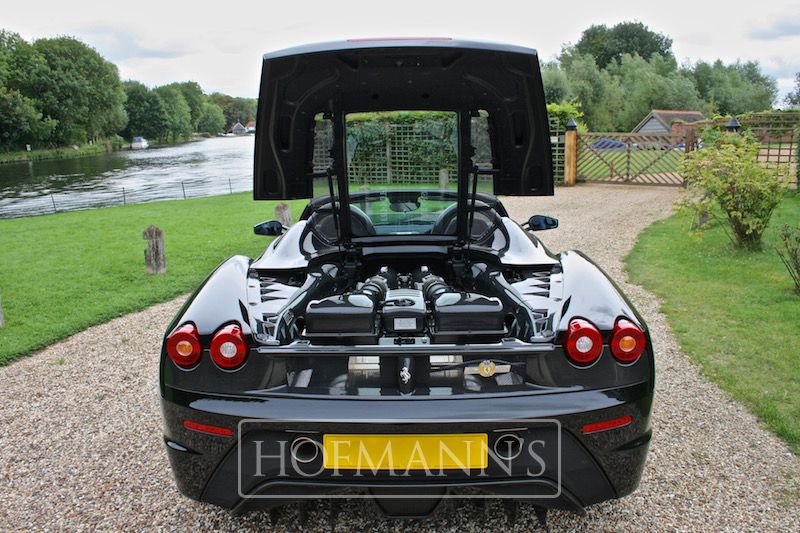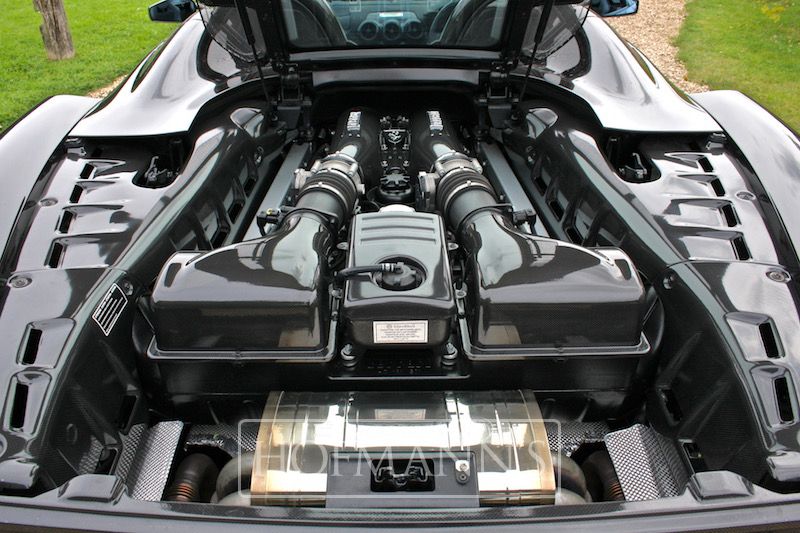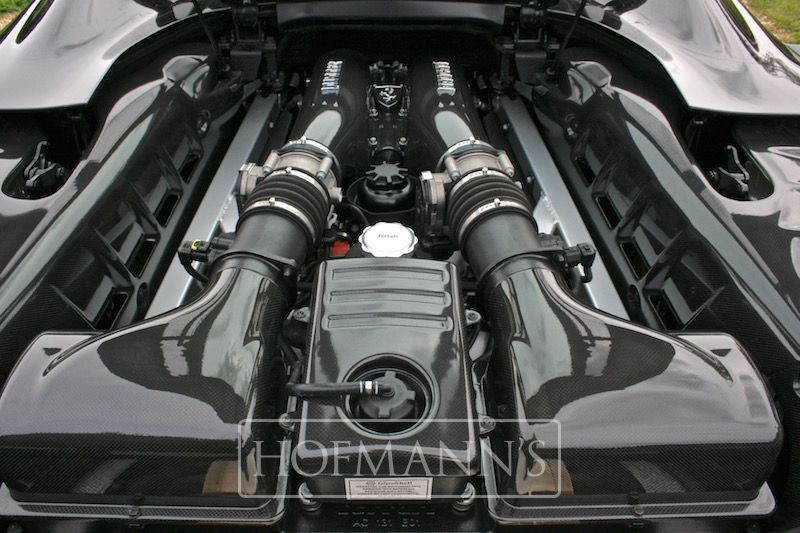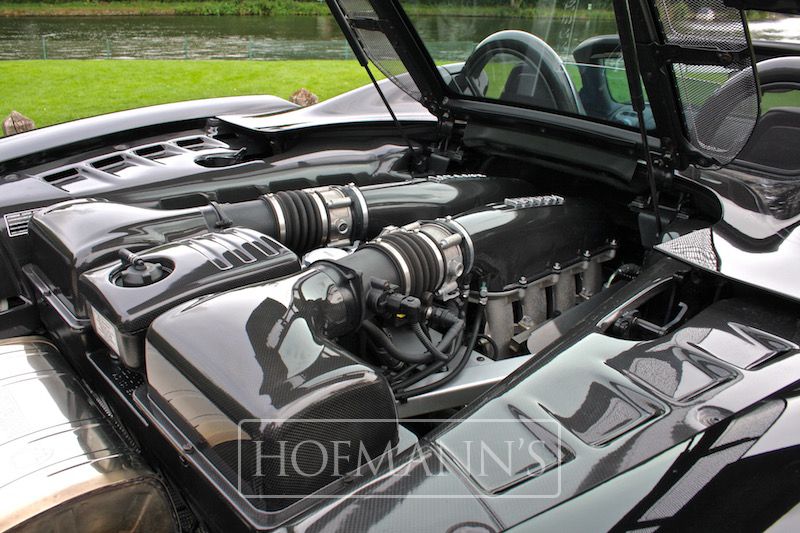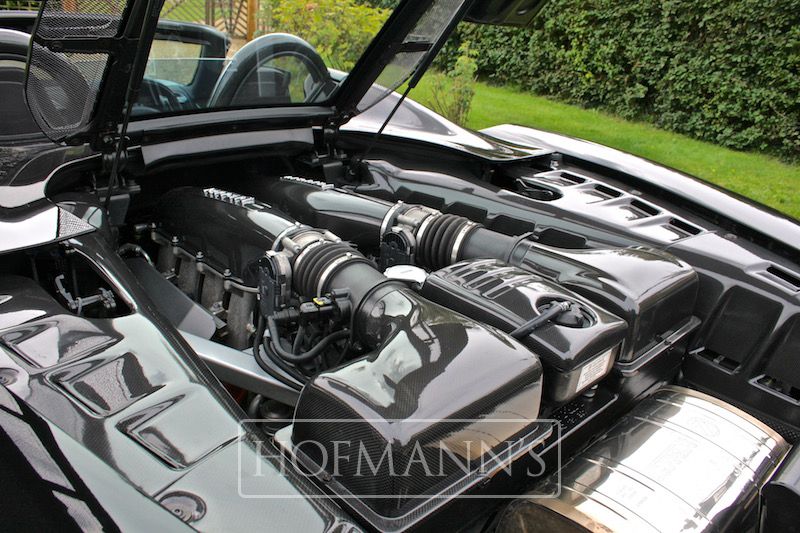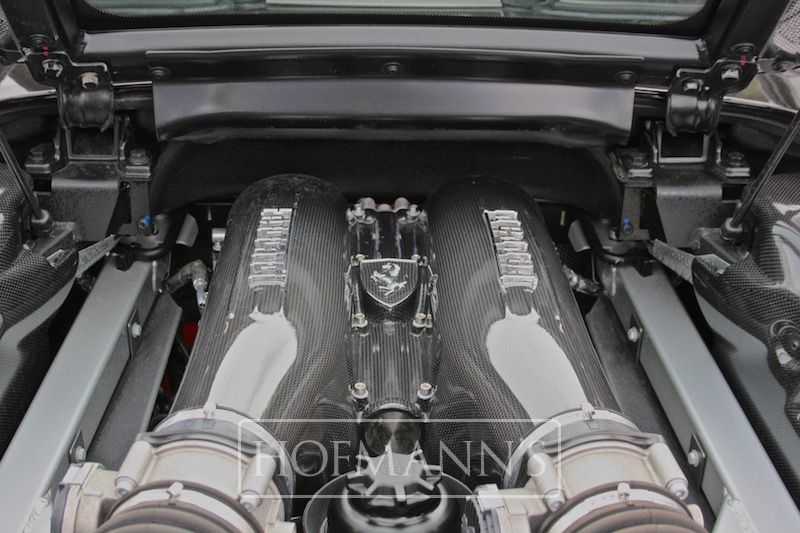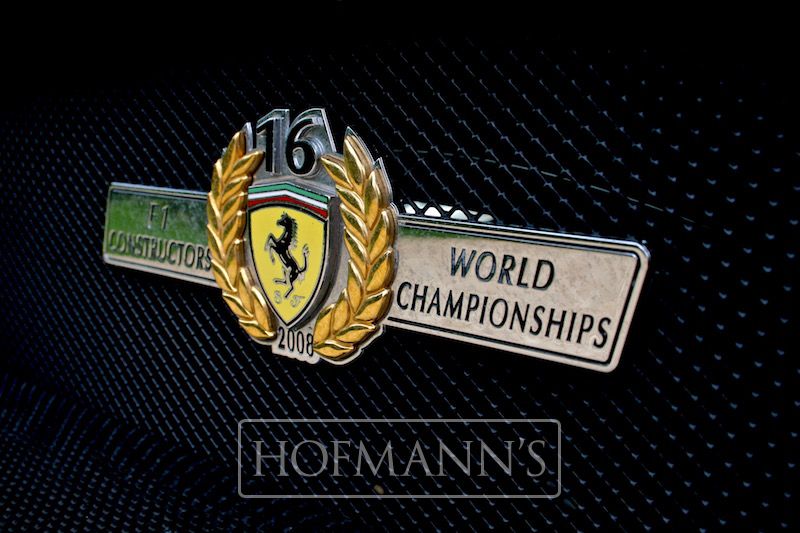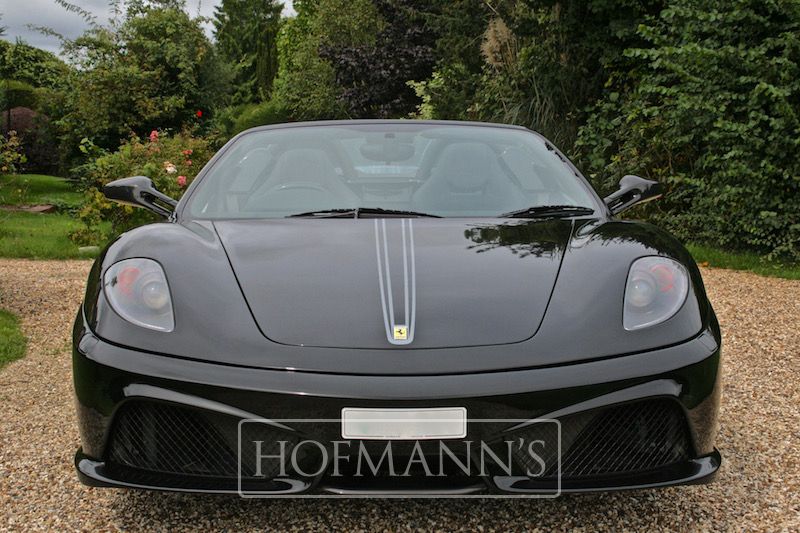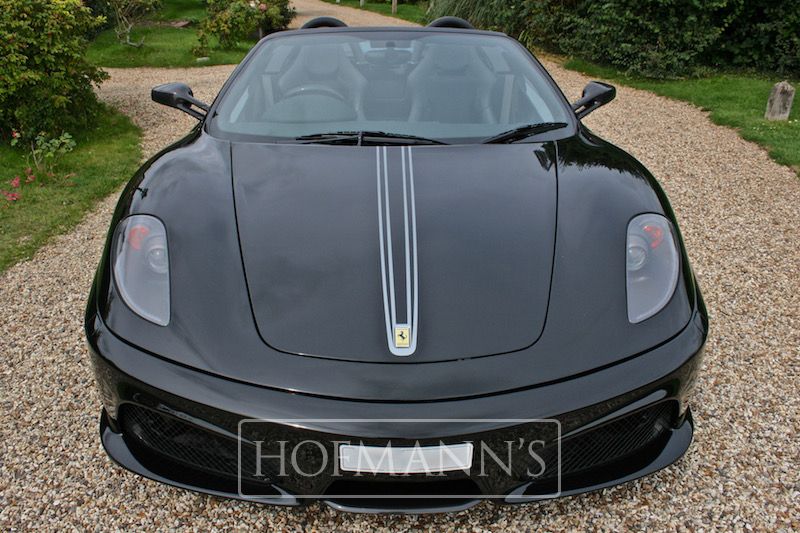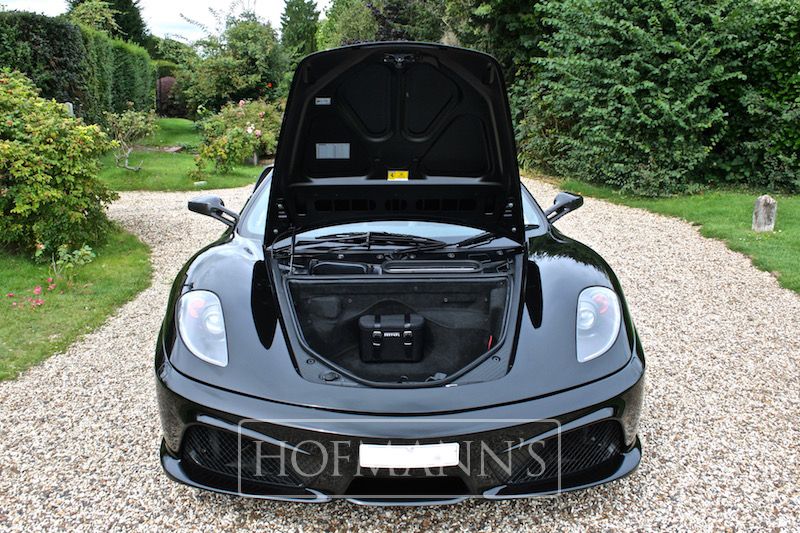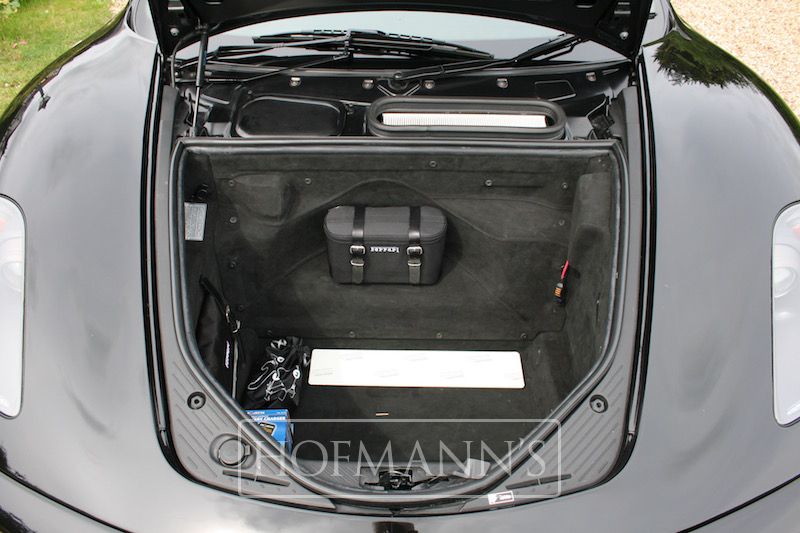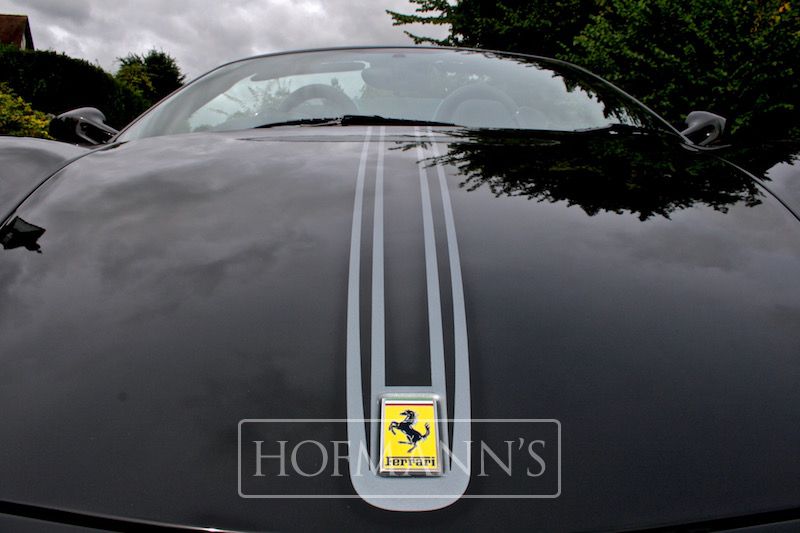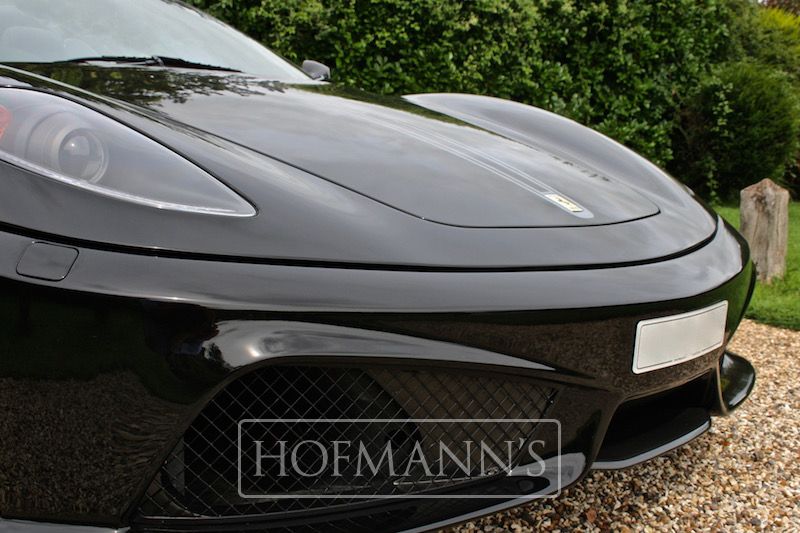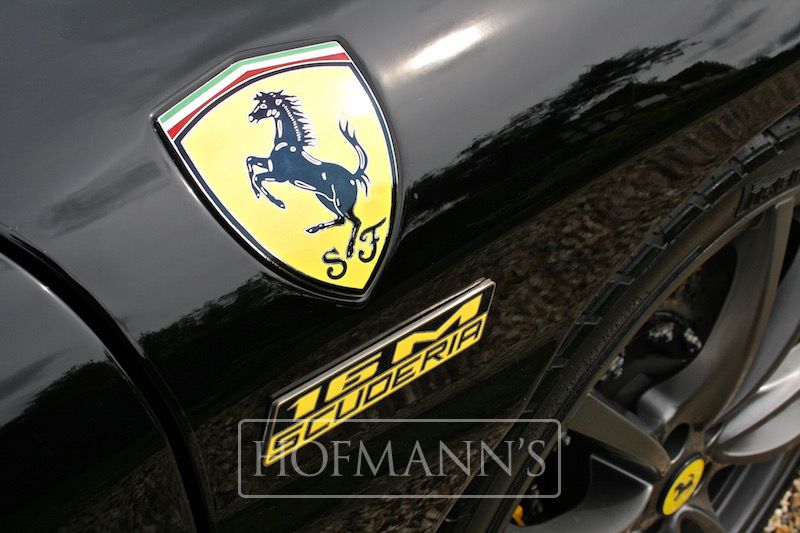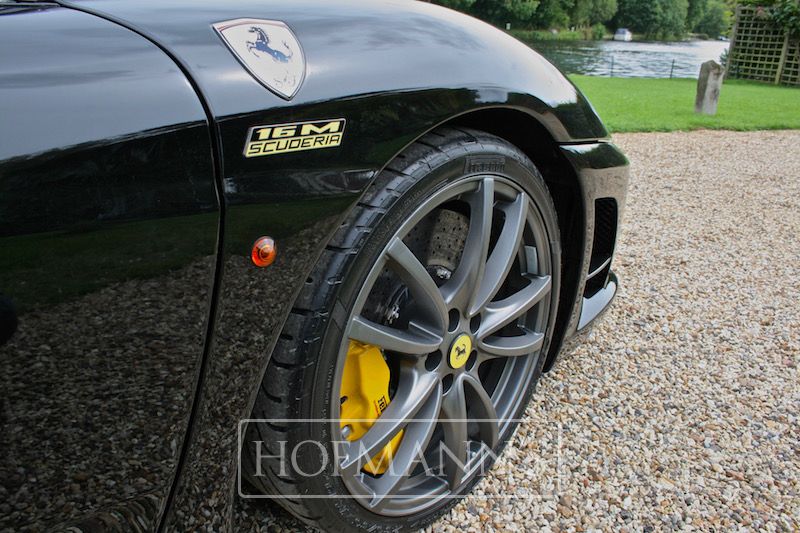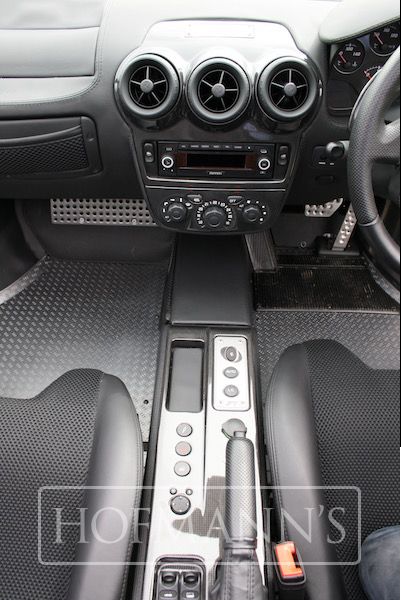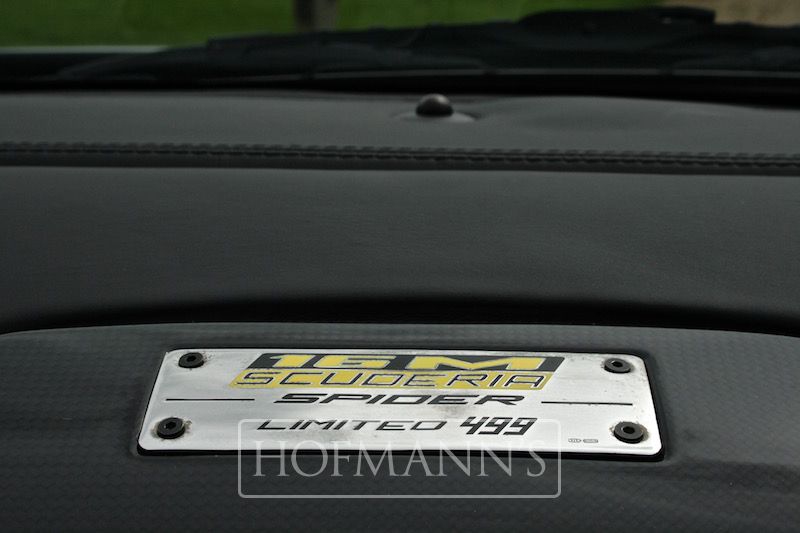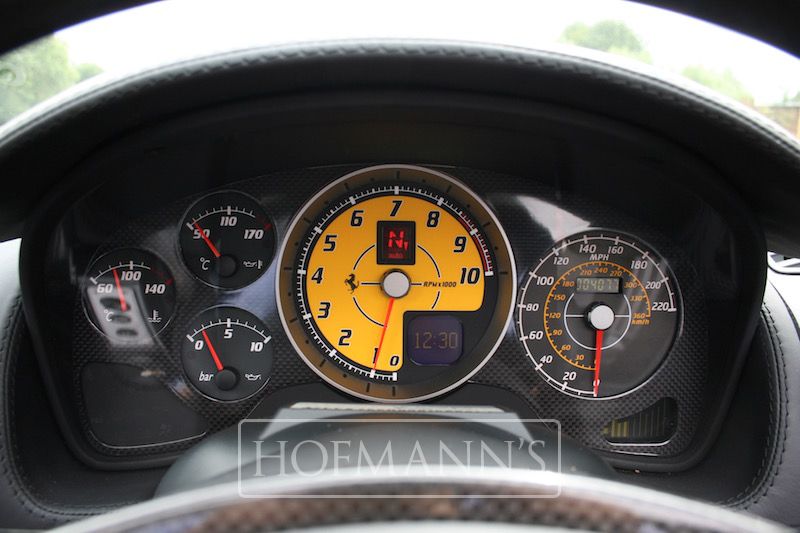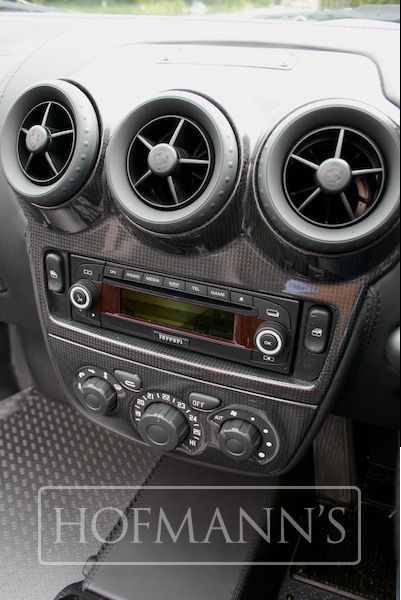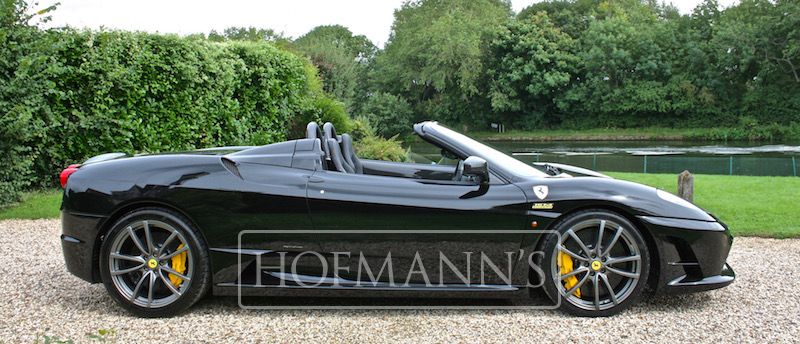 Ferrari F430 Scuderia 16M
If you are interested in this vehicle please contact Hofmann's of Henley on 01491 848800 or complete the short enquiry form.





The F430 Scuderia was unveiled by Michael Schumacher at the Frankfurt Motor show in July 2007 and was the most potent road-legal version of the 430 produced by the factory. A gap had been left since the 360 Challenge Stradale production ended in 2005, and this model filled the void by being lighter, more powerful, rawer and technologically more advanced than its standard sibling. 

Thanks to a high compression motor with re-mapped engine management and a sports exhaust, output was increased from 483 to 510bhp, this being developed at an unchanged 8500rpm. This increase in performance gave the Scuderia a 0-60 mph time of just 3.7 seconds and on to a top speed of 197 mph. The F1 transmission also came in for some attention, Scuderia's used Ferrari's latest generation 'Superfast' software that reduced gearchange time to just 60 milliseconds. Other important developments were made including a new traction control system that combined the E-Diff electronic differential and the F1-Trac traction and stability control in a single integrated system; E-Diff-2. Ride-height was dropped by 15mm, firmer springs and dampers were installed along with bigger carbon ceramic brake discs. The front calipers were uprated to 6-piston units. Visually the Scuderia received new 19-inch double spoke wheels as well as the introduction of a series of aero refinements that gave the Scuderia a more aggressive look. Restyled front intake grilles were larger and more angular and the rear of the car featured a carbon fibre diffuser with centrally exiting Challenge exhaust tips and new exhaust surround. A Challenge rear grille came as standard and carbon fibre was used for the wing mirrors, engine bay vents and strut supports.
In 2008 Ferrari launched the Spider version of the Scuderia. They decided to produce just 499 cars for the world market making them extremely rare and collectable limited edition cars. To commemorate Ferrari's 2008 F1 constructors world championship win they decided to name the Spider the "16M" in honour of their 16th title.
The Ferrari 430 Scuderia Spider 16M offered here at Hofmann's is a 2009 "59 plate" finished in Nero Daytona with Nero Leather & Nero Tesuto 3D Fabric Carbon fibre seats. Having covered just 2518 miles (4080km) this exceptional example began its life in the sunny and salt free climes of Australia where it resided until being imported to the UK in 2015. The car boasts full Ferrari service history with Ferrari in both Australia and the UK, the latest being carried out by Maranello Ferrari in June 2017. Over and above the standard high specification this rare car offers – brake calipers in Gialla Yellow , Carbon fibre exterior package, leather dashboard, Yellow instrument dial, JBL factory upgraded speakers, LED Shift lights and Carbon fibre seats.
This is the perfect opportunity to own a limited edition Ferrari, which will certainly appreciate further over time.
Prior to the new owner taking delivery the car will go through a comprehensive pre sales inspection by one of our Ferrari experienced technicians.