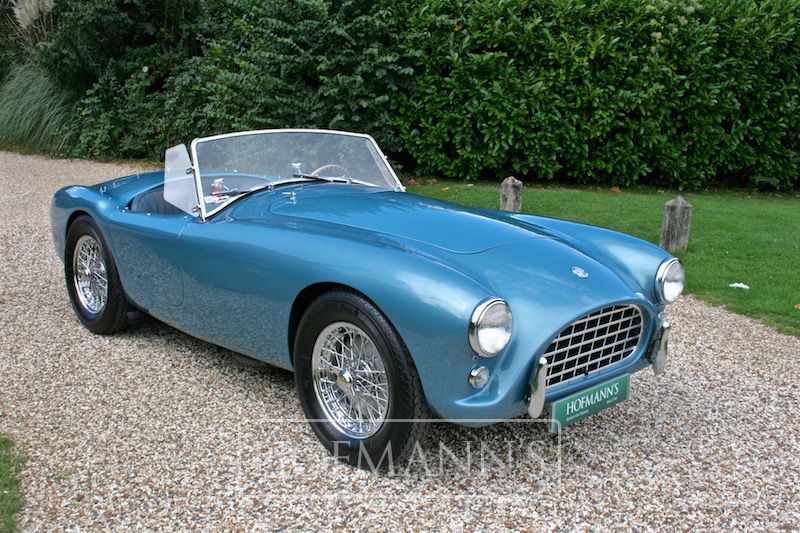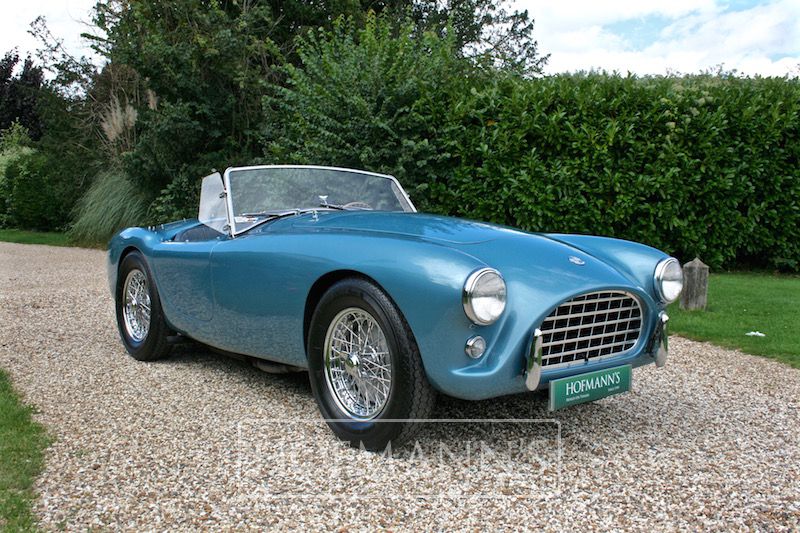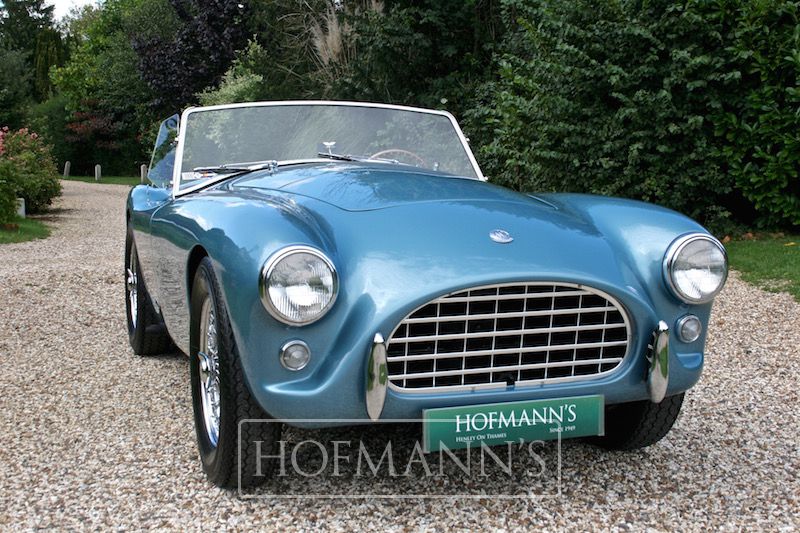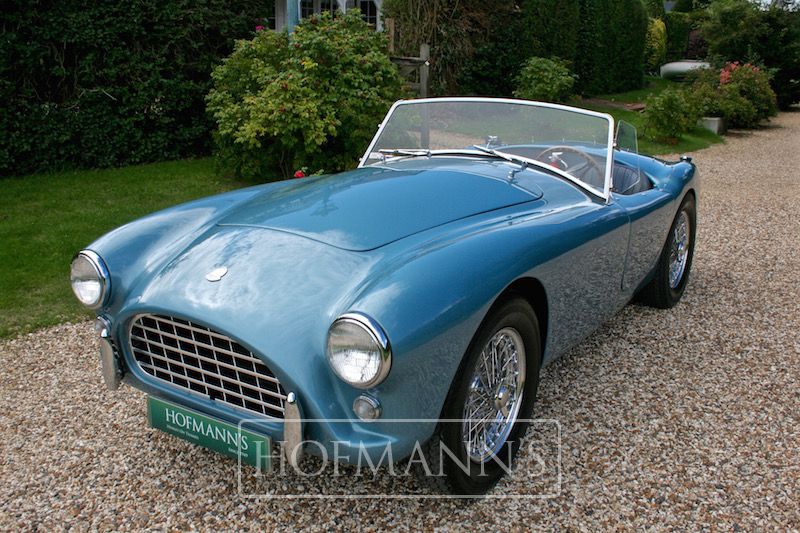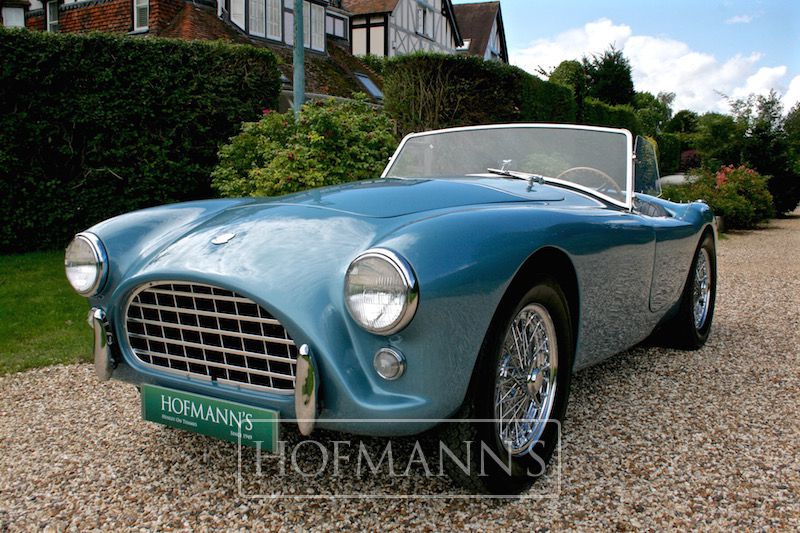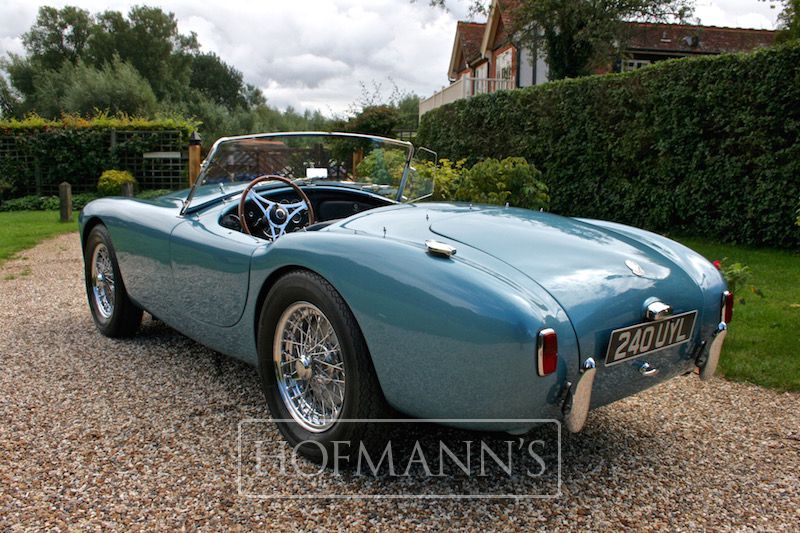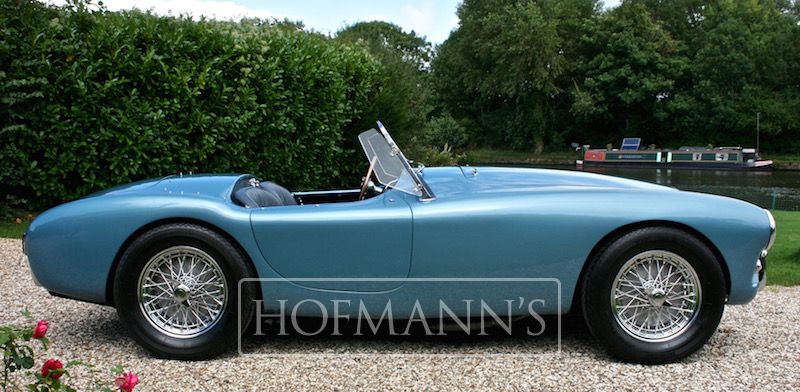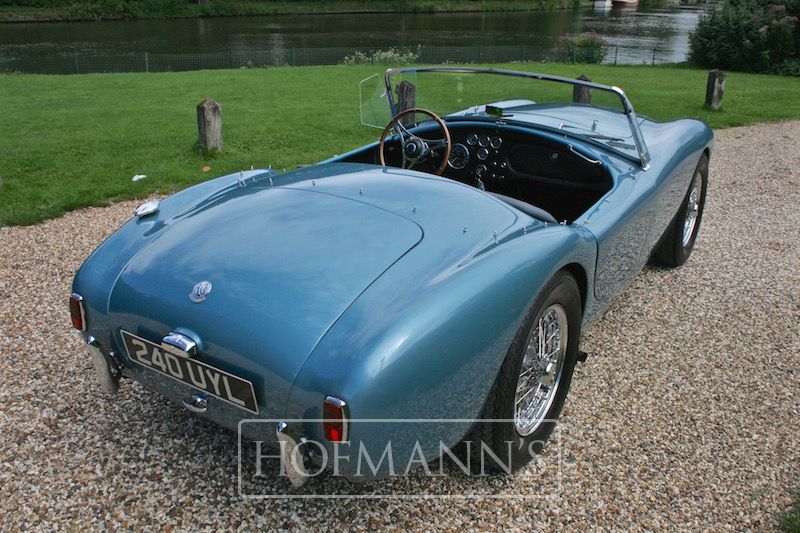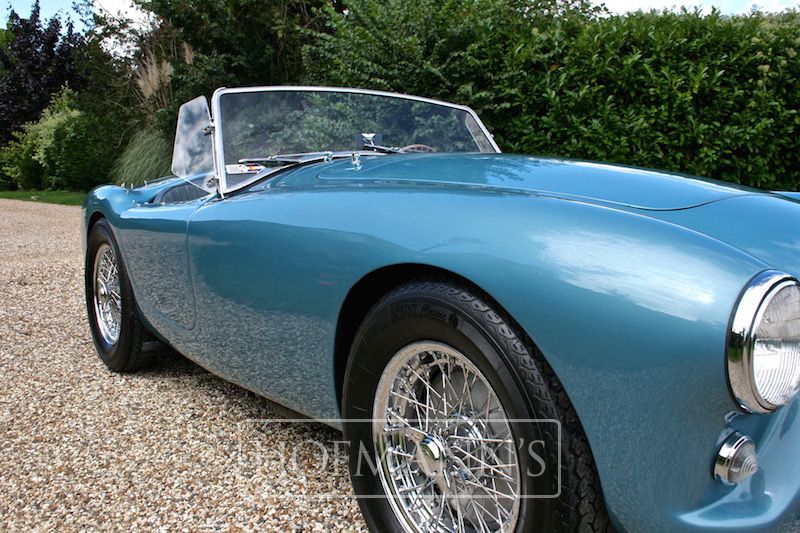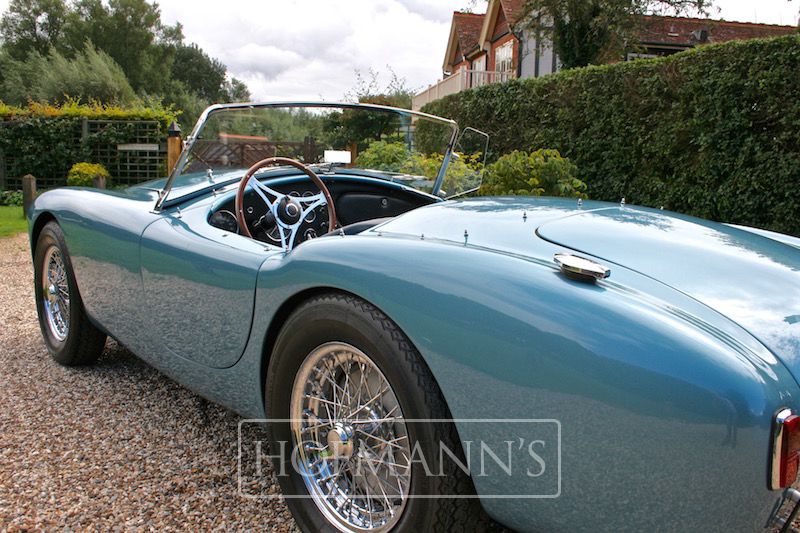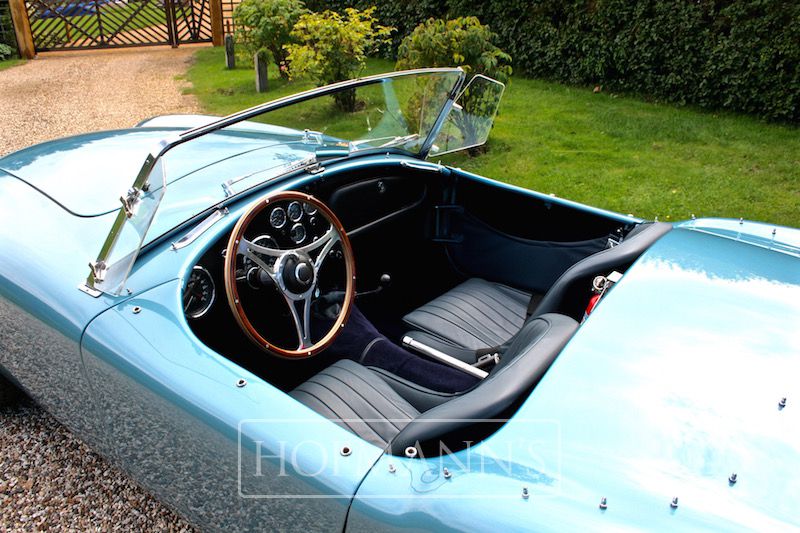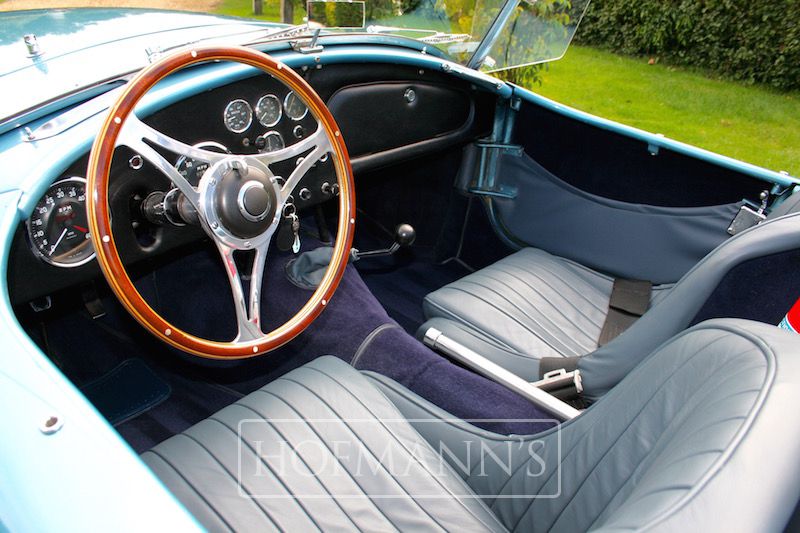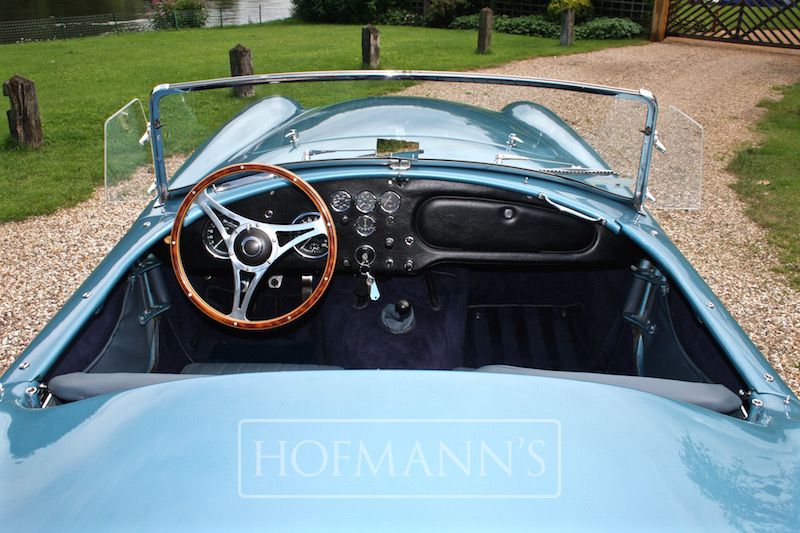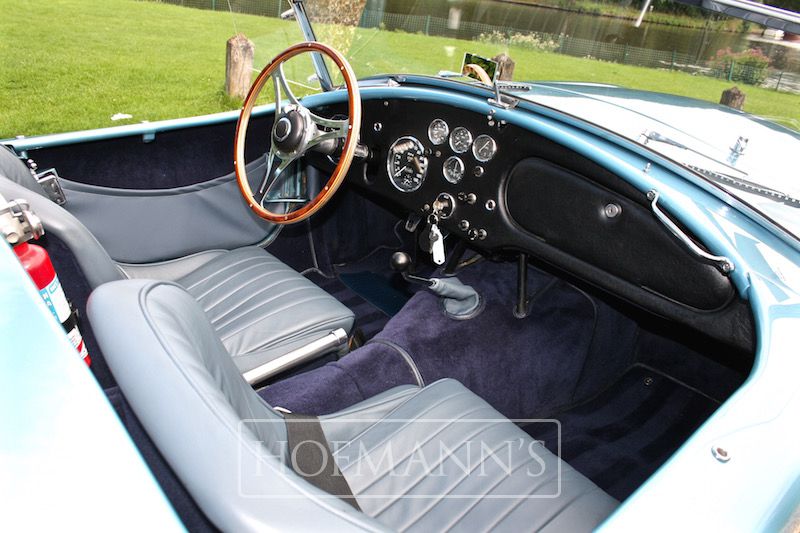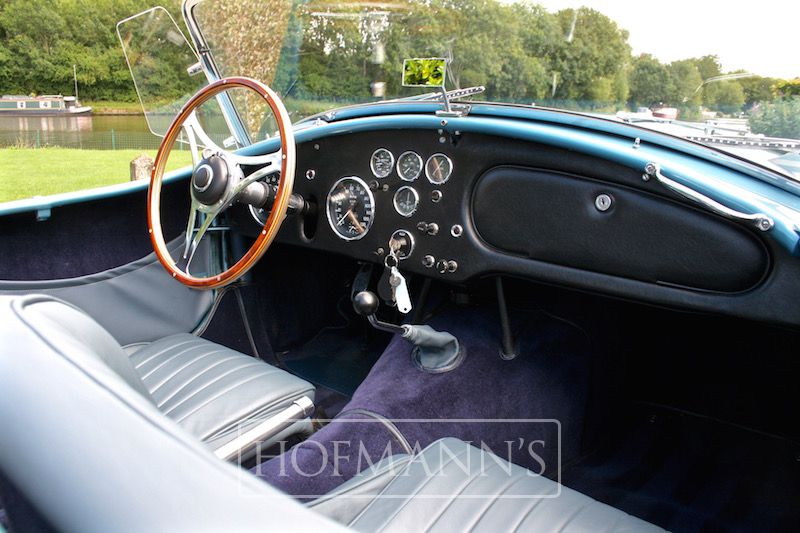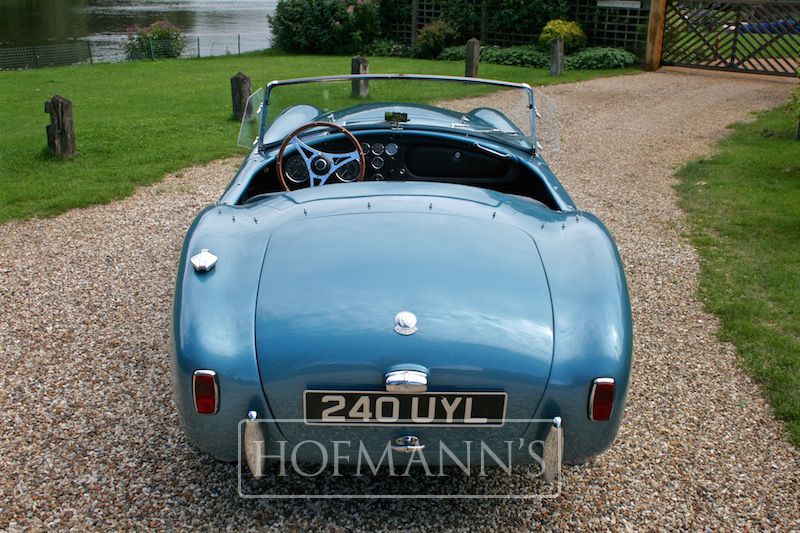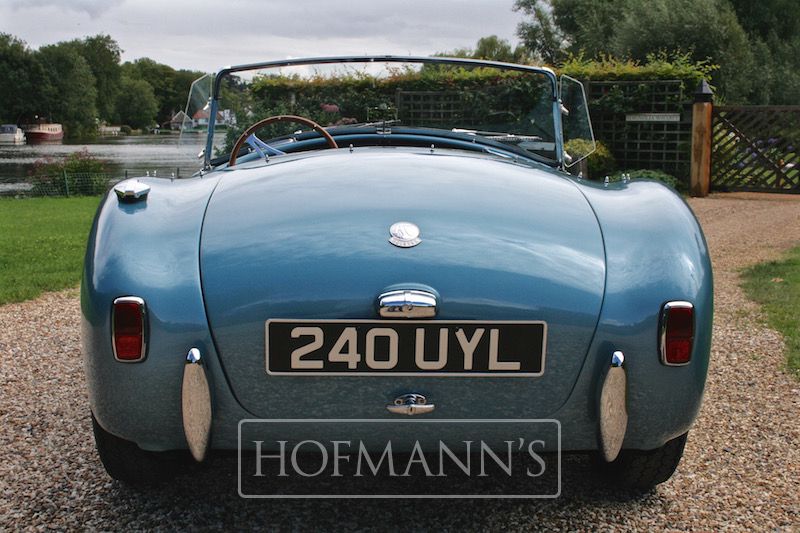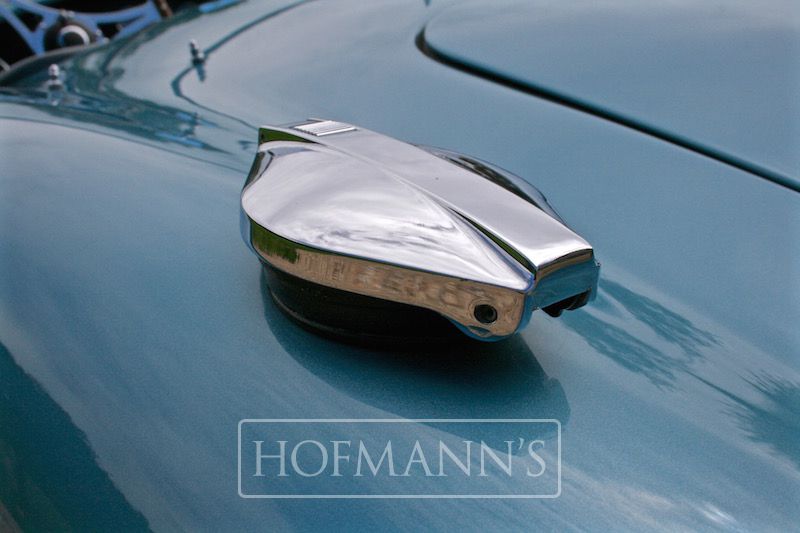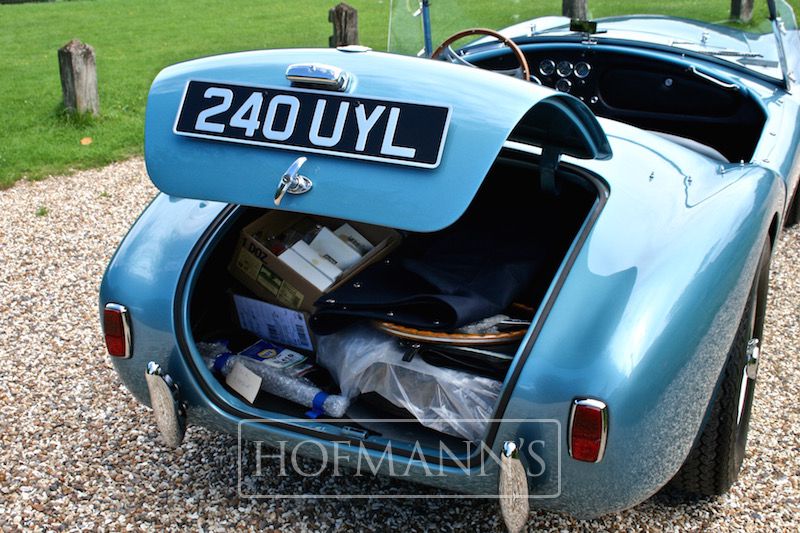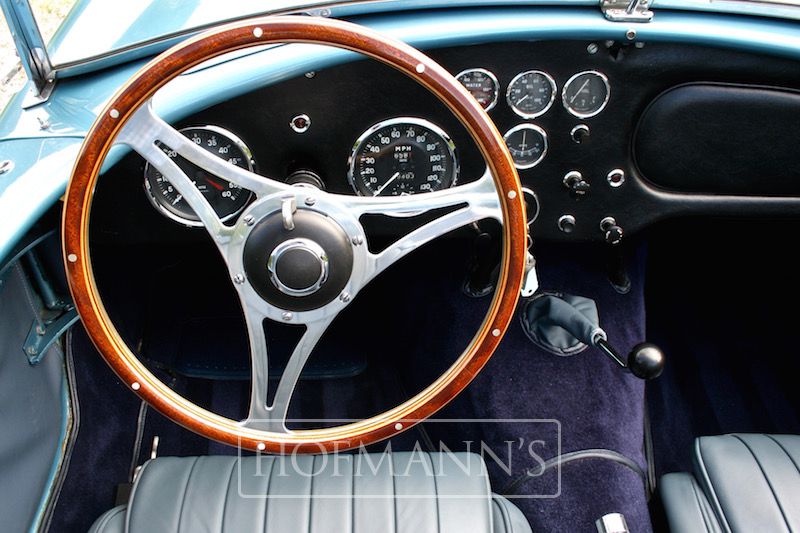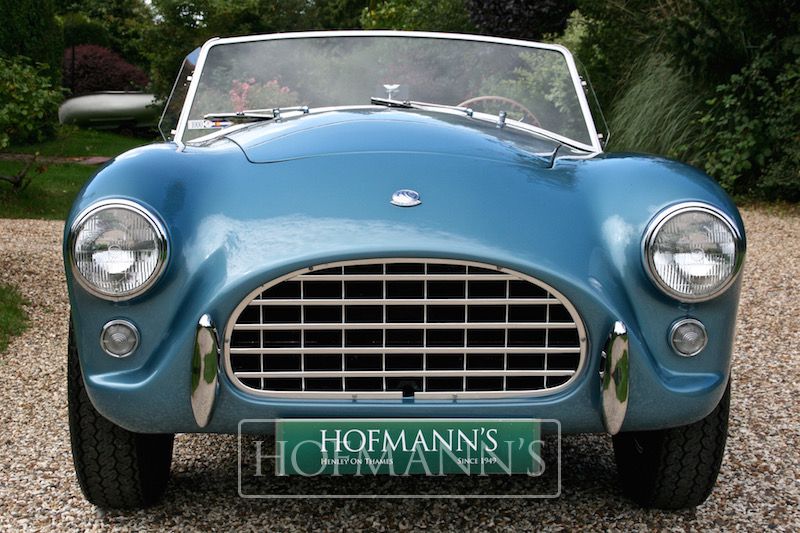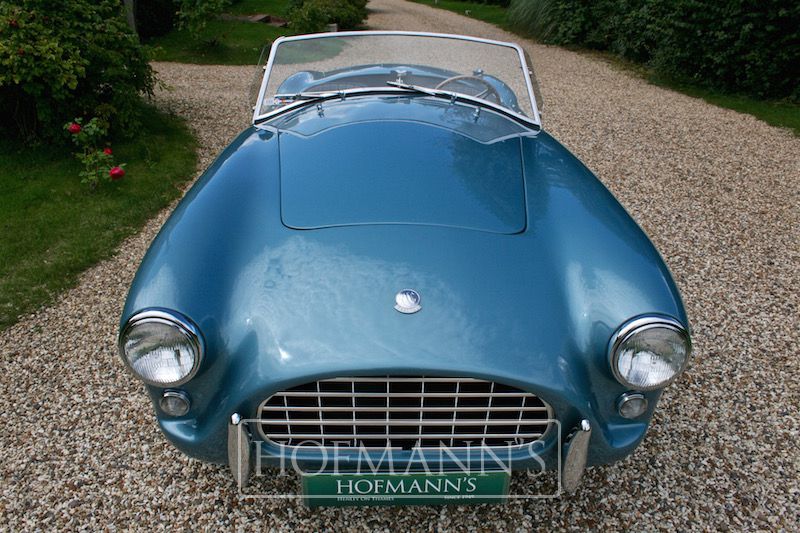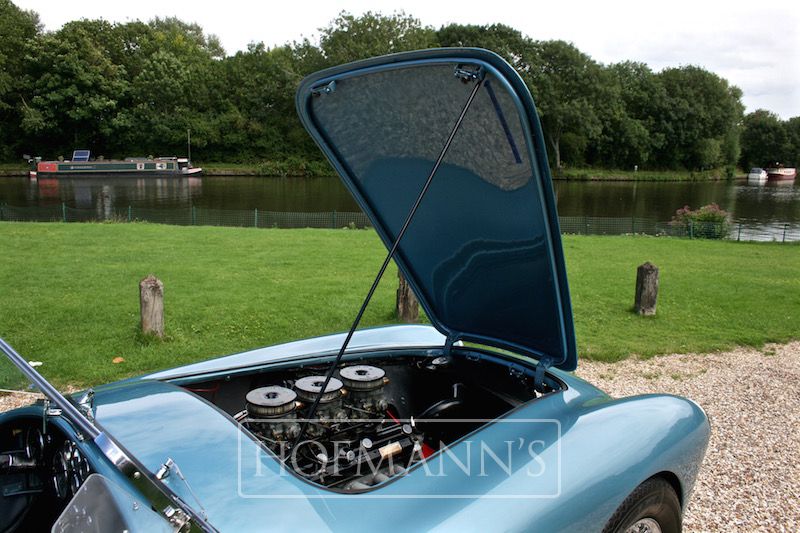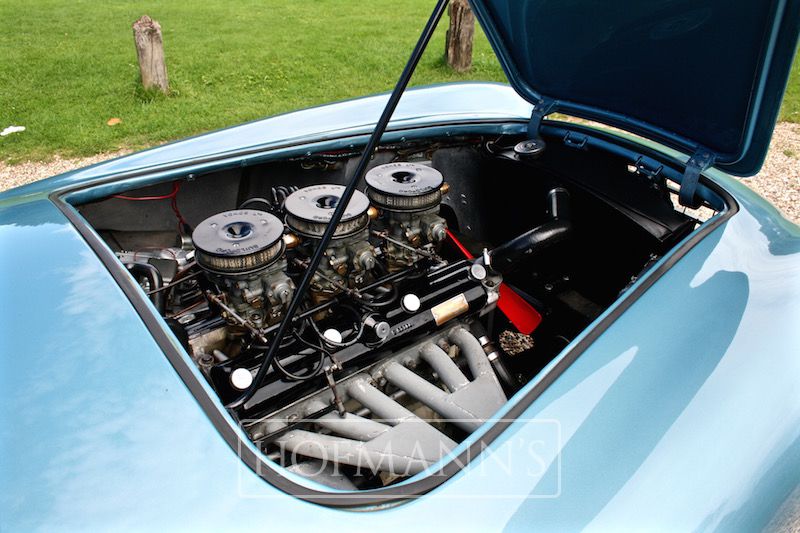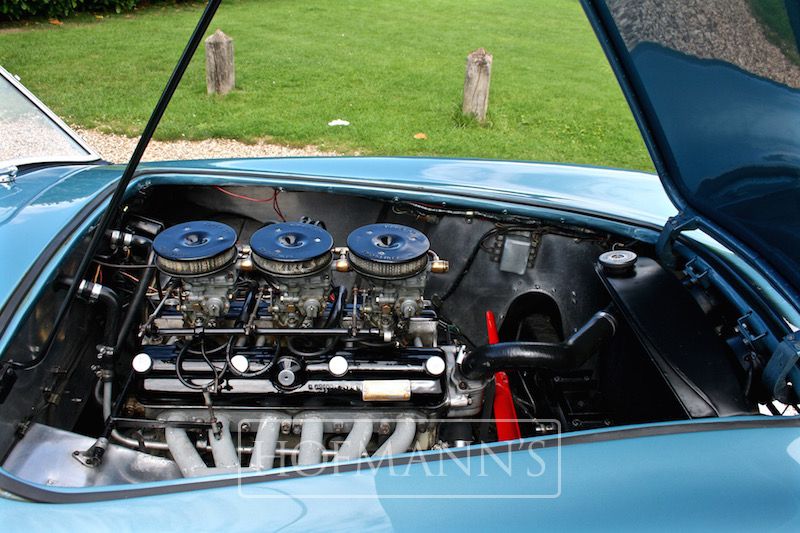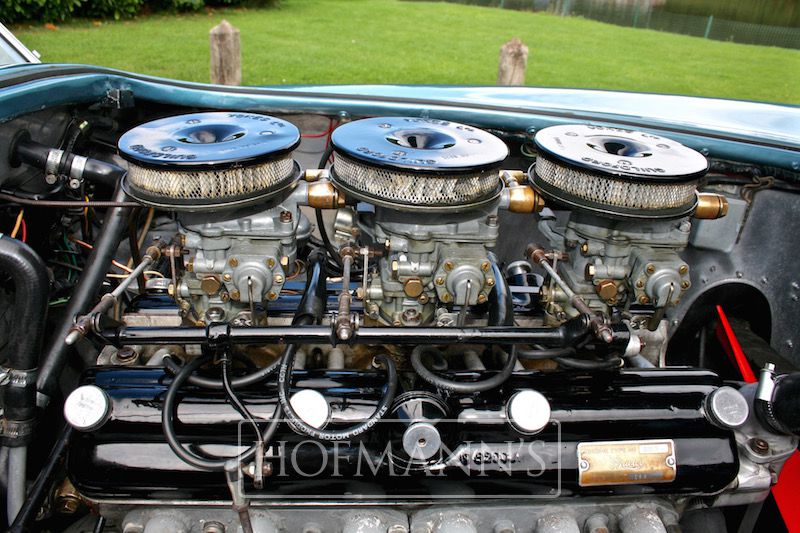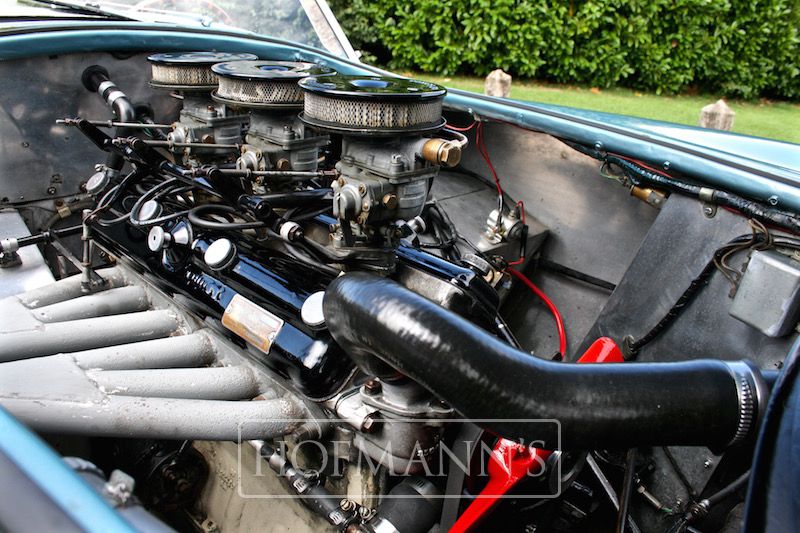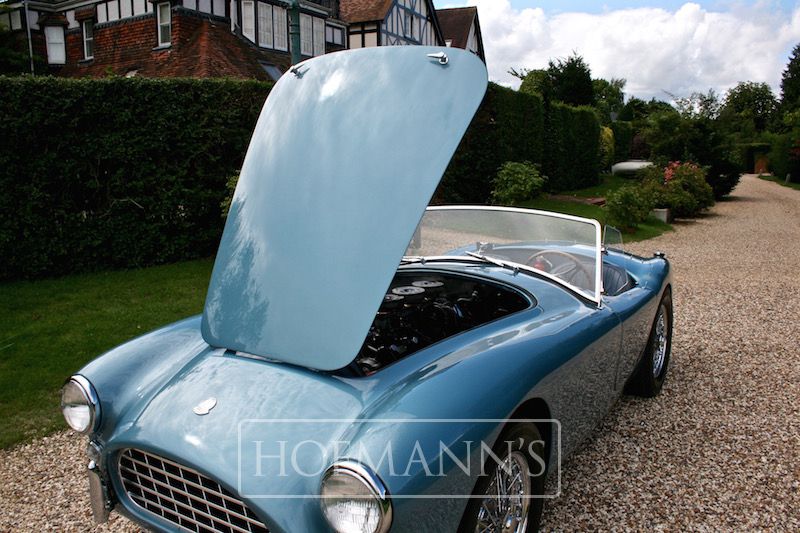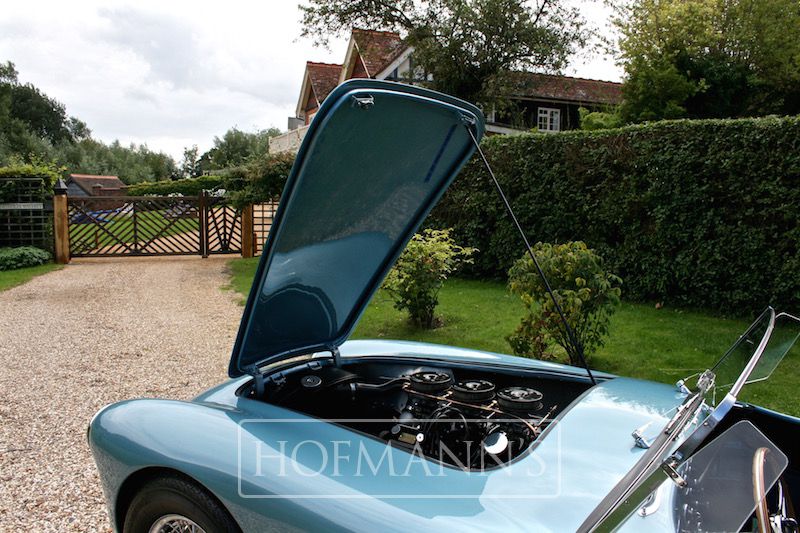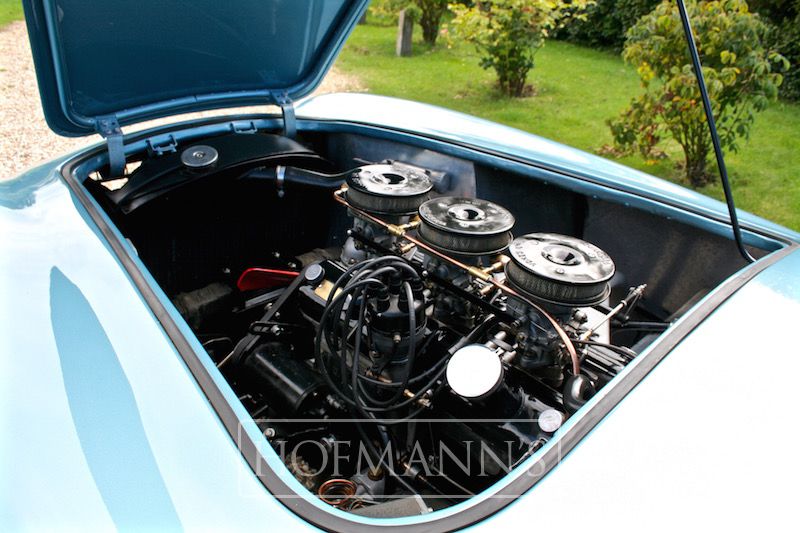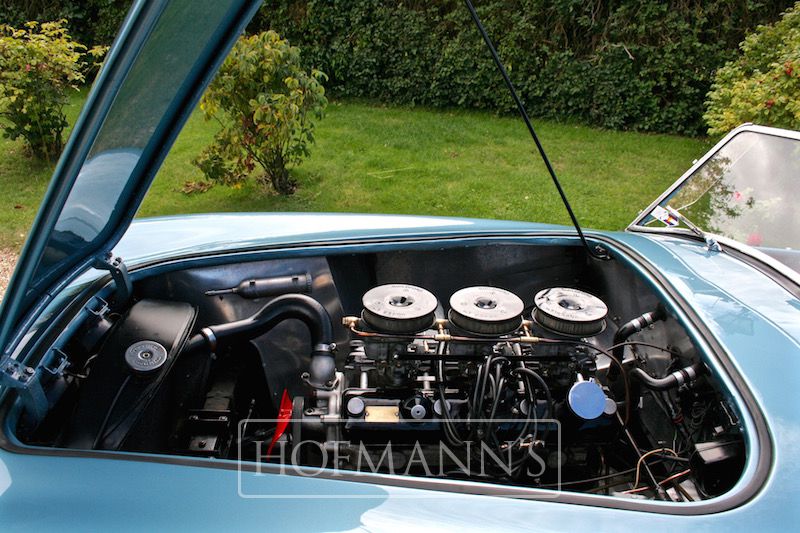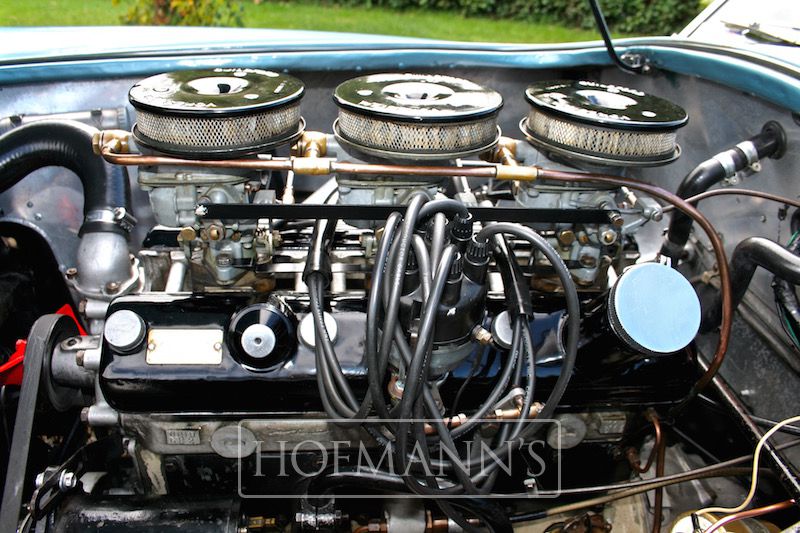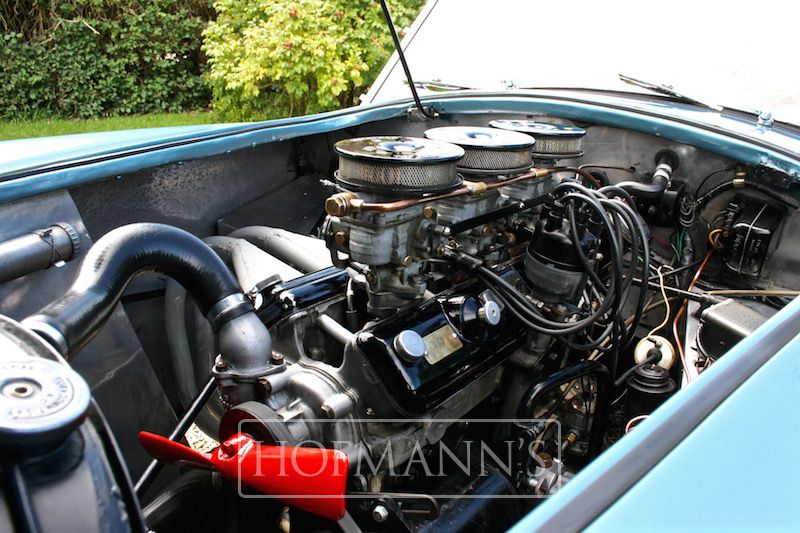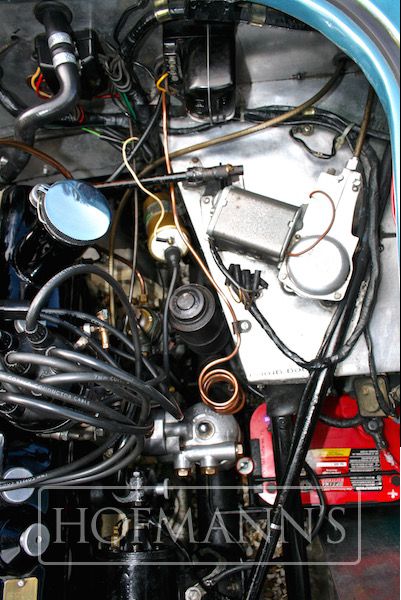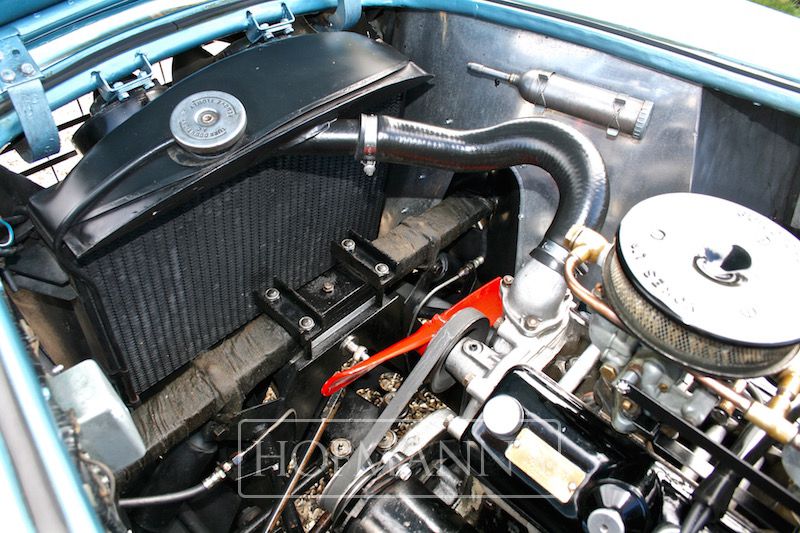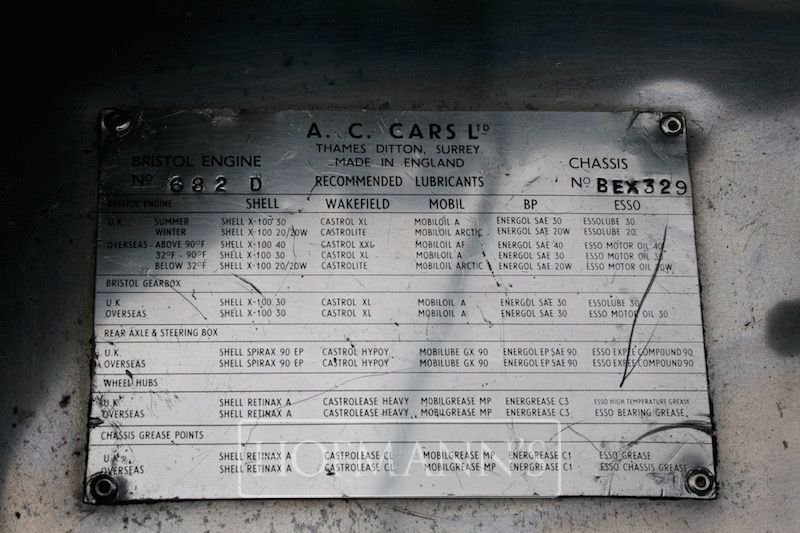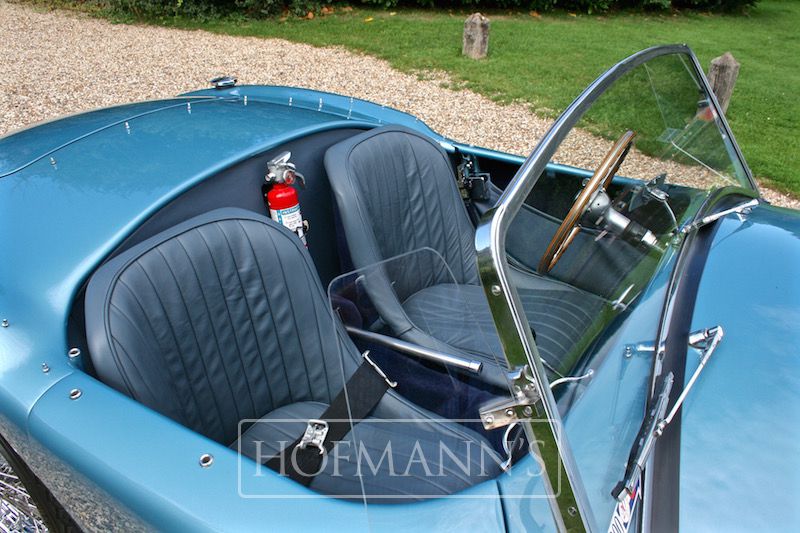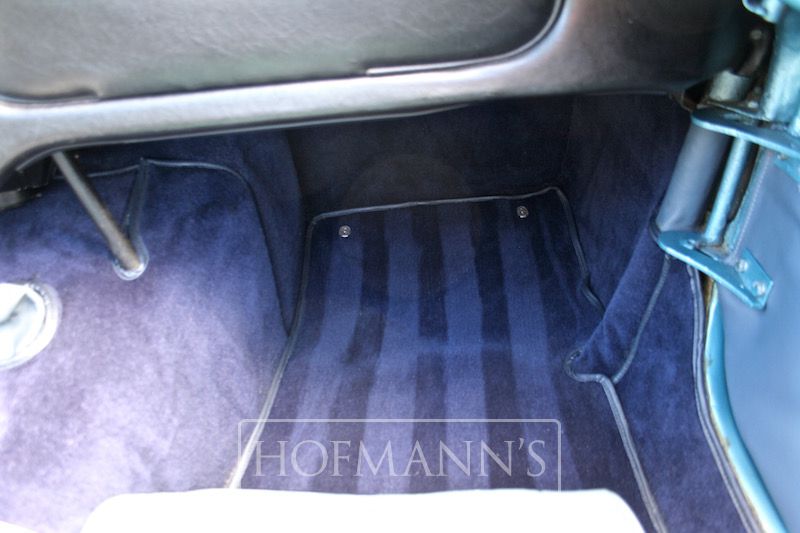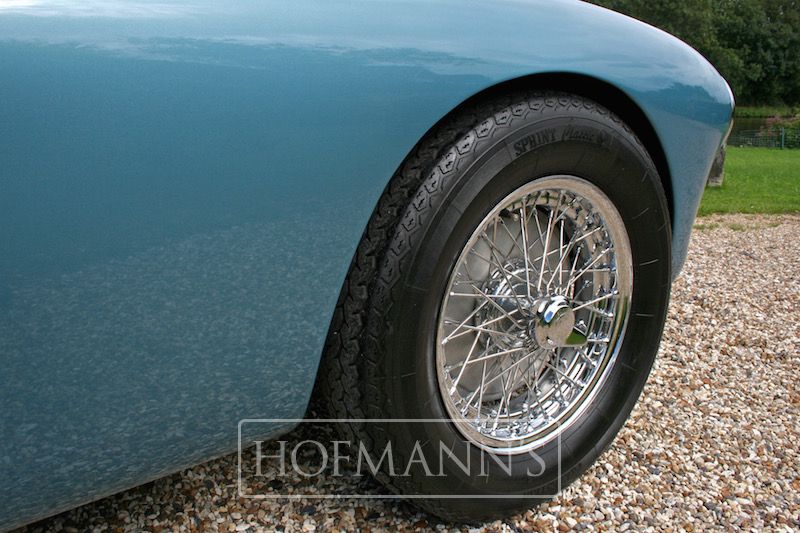 If you are interested in this vehicle please contact Hofmann's of Henley on 01491 848800 or complete the short enquiry form.





The AC Ace is regarded as the quintessential British sportscar, frequently described as the more sophisticated brother of the Cobra. Built between 1953 and 1963 AC took a design by John Tojeiro that used a light ladder type tubular frame, all independent transverse leaf spring suspension and an open two seater all alloy body made using English wheeling machines. Early cars took their power from AC's elderly 100bhp two litre engine. From 1956 AC adopted the ex BMW two litre straight six cylinder Bristol engine with triple carburation. Fitted with a four-speed gearbox, top speed leapt to 116mph with a 0-60 mph time of just 9 seconds. AC enjoyed a successful motorsport program with an AC Bristol winning the 1957, 1958 and 1959 Sports Car Club of America's E Production class, and running at Le-Mans in 1957 and 1958.
The AC Bristol powered Ace offered here at Hofmanns is a 1957 matching numbers example finished in Metalline Blue metallic with Blue leather interior. BEX 329 (Chassis number) left the factory on 27th July 1957 destined for AC Imports in Arlington, Virginia The cars first owner is unknown, but by 1964 it belonged to George Conrades of Bexley Ohio. Conrades sold the car to Bob Fergus, a sports car enthusiast who was a pioneer in post war road racing. Like all the cars in Furgus's collection, it was maintained by his own race shop. In 1989 he sold the car to a collector in Maryland named Randy Hardgrove.
In 2011 a considerable amount of restorative work was commissioned including – New upholstery, door panels, carpets. The brakes were rebuilt with new hydraulics, shoes and turned drums. An engine overhaul was completed. The carburettors were rebuilt. The fuel system was overhauled including a rebuilt mechanical fuel pump and fuel tank restoration. Steering column baring replacement and Generator rewire. All mechanical works were undertaken by Unsworth Engineering in the US. The car has proven to be an enjoyable and trust worthy Having successfully competed, trouble free, on the Colorado Grand, Montana Going to the Sun Rally, and the Arizona 500 Rally twice.
Eligible for the world's most prestigious events, including the Mille Miglia, Le Mans Classic and other historic events.
This is the perfect opportunity to own a true British classic, which will certainly appreciate further over time.
As with all our cars here at Hofmann's the car has undergone a comprehensive pre sales inspection by one of our experienced technicians and will be supplied to the new owner with a new MOT.
All vehicles supplied through Hofmann's have funding options available, are all warranted and part exchanges welcome.