Nitron Dampers by Hofmann's
If you want the ultimate track focussed handling for your Lotus then our damper kits have to be the number one choice. Taking the damper technology developed by our immensely talented technical partners at Nitron we have then further tailored the package to work in complete harmony with the Lotus range.
Using experience gained from many years racing, and winning, with a variety of Lotus chassis in series which include British GT, Britcar, GT Cup and LOTRDC, we have arrived at this ultimate specification of damper. Our dampers with their unique damper valving are capable of transforming the cornering capability of your car and has several key advantages over the competition.
Check Compatibility
The Nitron NTR 1-way Dampers can be configured to fit the following Lotus models:
Elise: 96 – current
Exige: 00 – current
Evora: 09 – current
Nitron NTR 1-way 46mm Dampers 
(Hofmann's SPEC)
The Fast Road is the entry level NTR shock available as a 1-way adjustable damper. This shock is popular with predominantly road-use customers who drive hard and fast; demanding the best from the chassis but require a degree of comfort. Softer valving and springs combined with the ability to run at original ride heights (and slightly lowered if required) result in a great road shock with superb all-round capabilities. As this shock is part of the NTR range it will perform consistently during a week of blasting round the Nurburgring if required and can be rebuilt to any of the other NTR specifications in the future.
Check Compatibility
The Nitron NTR 3-way Dampers can be configured to fit the following Lotus models:
Elise: 96 – current
Exige: 00 – current
Evora: 09 – current
Nitron NTR 3-way 46mm Dampers 
(Hofmann's SPEC)
Our NTR 46mm Race shocks have competed in hundreds of races and benefit from a decade of evolution. Run on the original factory GT3 Exiges, these shocks have been honed to perfection and use Nitron's very best parts combined with an unrivalled development program.
Using the superior 46mm piston from the RacePro range of NTR shocks; this kit is designed for serious race use and has been adopted (where regulations permit) in almost every Lotus race series around the world. The kit comprises four 3-way adjustable dampers with fitted springs. Tailored to high-profile drivers, the NTR Race shock's performance is achieved through accurate control of its 3-way independent damping. Instant feedback is transmitted from the wheels, allowing the limits of traction to be confidently explored.These shocks are designed to run inverted for reduced unsprung mass and therefore optimum performance. Dampers are delivered preset with a full compliment of bearing spacers ready to fit to the car.

Here at Hofmann's we pride ourselves on our understanding and experience of the Lotus Elise chassis and all it's derivatives. We have probably completed more racing miles in theses cars than any other team having raced competitively in British GT with the factory team, Britcar (including two 24 hour races in an Elise and Exige), GT Cup, Lotus Elise Trophy and more. Over the years we have adjusted and optimised every tuning parameter on the car using many different specification cars with various makes of tyre.
This experience has helped us utterly dominate the Elise Trophy, win races in GT Cup against the very best GT cars Ferrari have to offer, win in British GT against the odds and also put in giant killing performances in Britcar. We believe we can utilise this experience for our customers benefit by offering a bespoke suspension setup for each and every one of them.
We are equally at home with our state of the art Beissbarth alignment machine as we are with the traditional method of using string and parallel poles (a method will still you at the race track) and offer the customer a choice of how they would like their car set up. 
We cross check and calibrate our machine regularly to keep it in top condition to ensure repeatable results and this machine helps us speed up procedures for the dynamic measurements like bump steer.
Before we complete a set up we do a complete check of the car to ensure the condition of all the joints and bearings are good and road test the car to look for obvious handling discrepancies. If suspension joints are worn or damaged the results of a set up procedure would be poor and we only like to offer the best value for the customer. Where possible we like to check the car over well in advance of the set up so there is ample time to either repair problems in house or to advise the customers in order for them to repair the car themselves.
So that we can accommodate the differing requirements of our customers we have developed a price structure to accommodate our two most popular setup procedures with bolt on options for those who want to optimise their car when they have upgraded components, which offer extra adjustability.
Before we can proceed

Check Compatibility
Pilbeam ARB
Elise: 96 – current
Exige: 96 – 11
To minimise corner entry understeer and maximise corner exit traction on a Lotus Elise/Exige, it is vital for a very stiff Anti-Roll-Bar (ARB) to be used. The Lotus Elise is compromised by its road car layout and, as such, the front two tyres tend to fight against one another on the entrance to a corner.
To alleviate this it's important to unload the inside front tyre in the entrance of a corner to achieve a positive turn in. On corner exit it is imperative that both rear tyres have good contact with the ground to reduce the chance of wheel spin (something that will dramatically effect lap times).
With a stiff front ARB fitted the weight of the car is pushed over the rear two tyres as much as possible allowing the car excellent traction.The Pilbeam ARB has been developed in conjunction with Hofmann's through extensive on track testing and can be adjusted to suit a range of track focussed tyres, including full slicks. This exact bar has been used successfully by Chris Randall in his all conquering 2007 LOTRDC car
Team Dynamics Pro Race 1.2
The Pro Race 1.2 from Team Dynamics is a multi spoke motorsport inspired wheel.
Developed from Team Dynamics involvement in BTCC, the Pro Race is designed to be both strong and light.
With weights from 4.5kg (13″) up to just 9.5kg (18″) this is a genuinely lightweight wheel.
The 12 spoke design is also strong with the wheel exceeding stringent German TUV standards.
The very open design allows lots of air to flow through the face of the wheel across your brakes helping cooling.
It also looks really good, giving anything you put them on an air of track car.
PRO FORGED SUPERLIGHT
Forged from solid aluminium and purposely engineered to be the lightest wheel available in the world to fit the Lotus Elise.
The spoke sides have been scallop-milled to remove additional weight, using cutting edge motorsport technology and manufacturing processes.  This wheel is for the tuning specialist who wants that exclusive look on their high performance vehicle.
THE LIGHTEST LOTUS ELISE FORGED WHEEL IN THE WORLD
Designed and manufactured in Great Britain
Engineered to exceed the exacting German TUV quality standard
High performance, Forged aluminium wheel specifically for Lotus Elise
With so many tyre options available sometimes picking the correct option is difficult, so to help we have narrowed to proccess by only offering tyre we would use ourselves. Below are the best tyres available for your Lotus.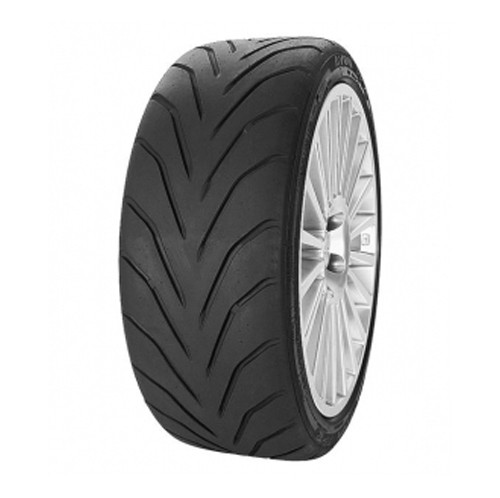 AVON ZZR
The Avon ZZR design brief was immense. "To develop the fastest dry weather, track orientated, road legal, E-marked race tyre in the world". The ZZR was a perfect opportunity for Avon's technical department to showcase the company's cutting edge motorsport design and state-of-the-art tyre manufacturing techniques.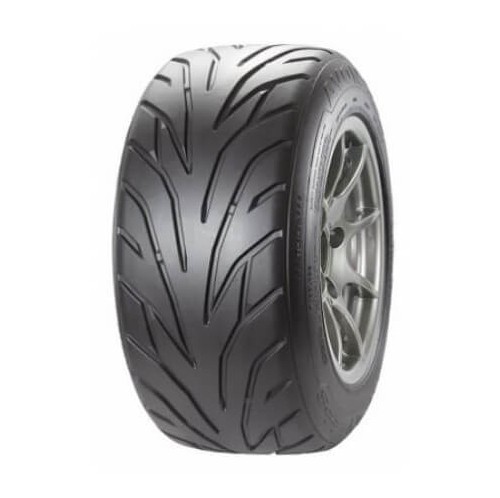 AVON ZZS
The Avon ZZS is a tyre range developed to offer outstanding all-round performance in both wet and dry conditions and both on the road and on the track. The unique symmetrical and directional motorsport derived tread pattern was designed to maximize water clearance while maintaining superb dry weather performance through excellent tread block stability. The ZZS is fully road legal DOT marked and complies with all EU Tyre Labeling regulations.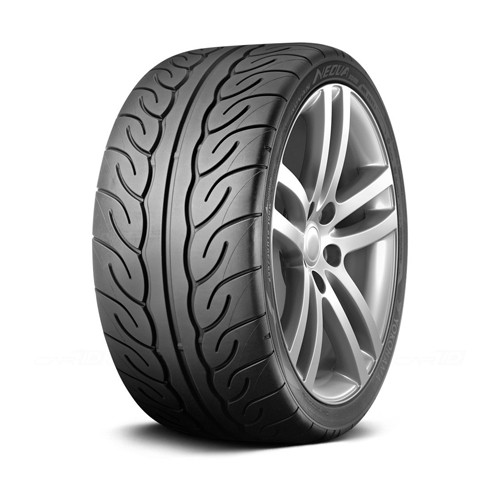 AD08R
Yokohama tires are designed to perform better, keep you safer, and take you further. The ADVAN Neova AD08R features world-class technology to provide more grip for unprecedented performance. Rapid reflex twin ribs provide stability during high-speed driving. Steel sidewall inserts resist lateral deflection and provide excellent control and enhanced cornering.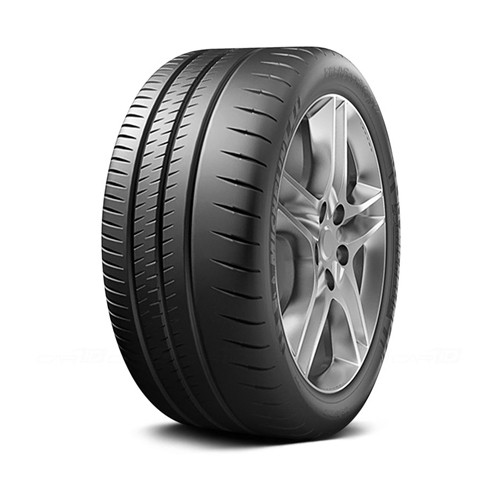 Michelin Cup 2
The Michelin Pilot Sport Cup 2 is a new tyre profile specially designed for the circuit but homologated for the road.
Answering the demands of circuit performance and road use Michelin have researched new compounds to ensure optimum performance. The Pilot Sport Cup 2 is able to give 50% more laps and at a faster pace. The Pilot Sport Cup 2 has a reinforced external shoulder which reduces wear and increase longevity, has a 20% deeper tread to delay aqualpaining and increase wet handling.

Upgrading your Lotus to faster is all very good until you need stop…
At Hofmann's we offer a wide range of brake upgrades. From pads designed for the track to uprated disk. Rather than list every option please contact us to discuss your requirements.
Additional Information
Although we keep to the prices above as strictly as possible we do occasionally run into problems when a car is particularly corroded or in poor condition and needs extra time spent on remedial work. If this is the case we will always report the problem to the customer immediately so they can choose how they would like us to progress with the repairs.
Where bolts and washers are removed to complete the set up procedure we always replace with new. For example camber optimisation requires the removal of the upright bolts which would be replaced with new 10.9 grade cap heads bolts and the threads in the upright cleaned where necessary. Where appropriate copper slip, anti corrosion compound, or locktite are used in the rebuild.