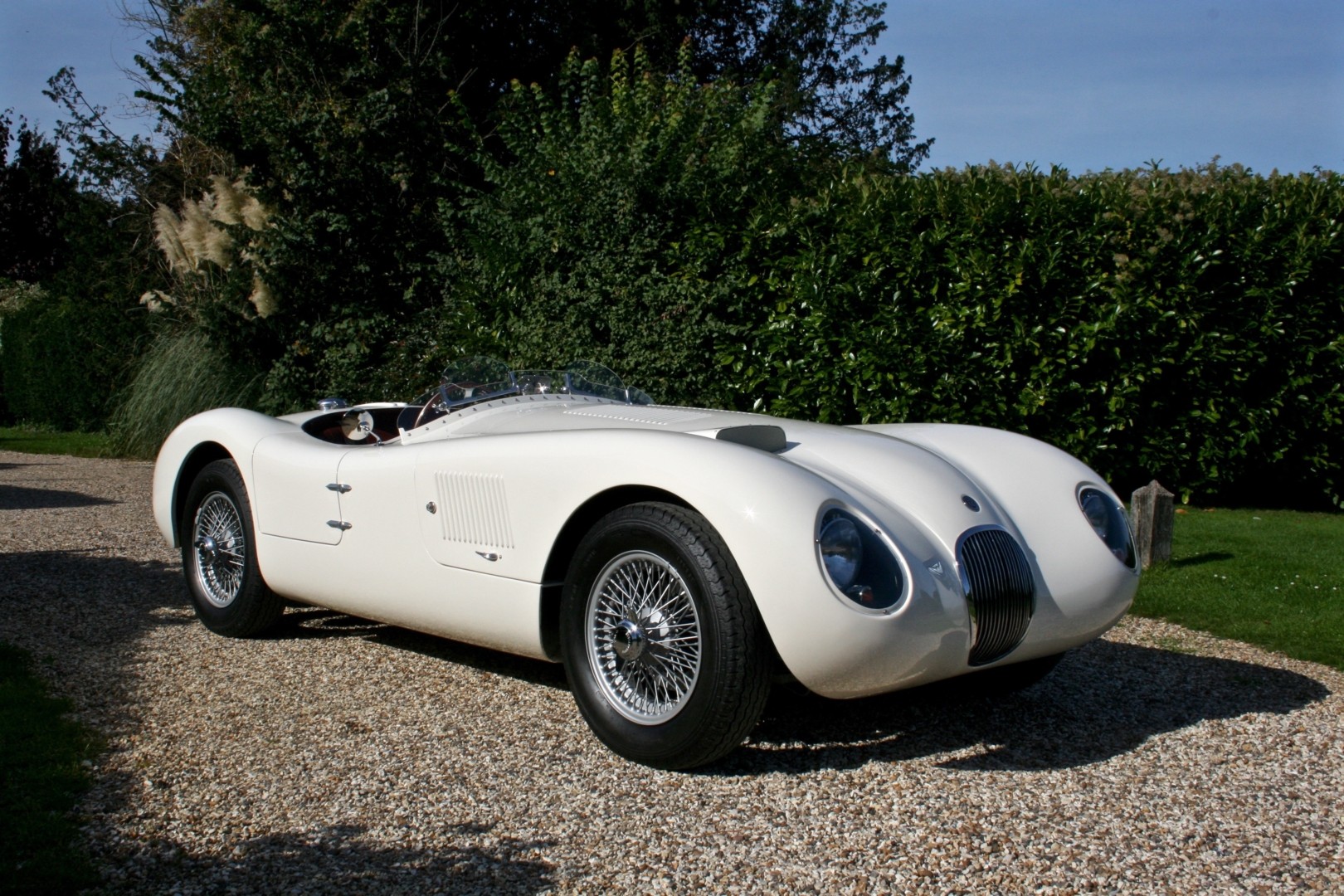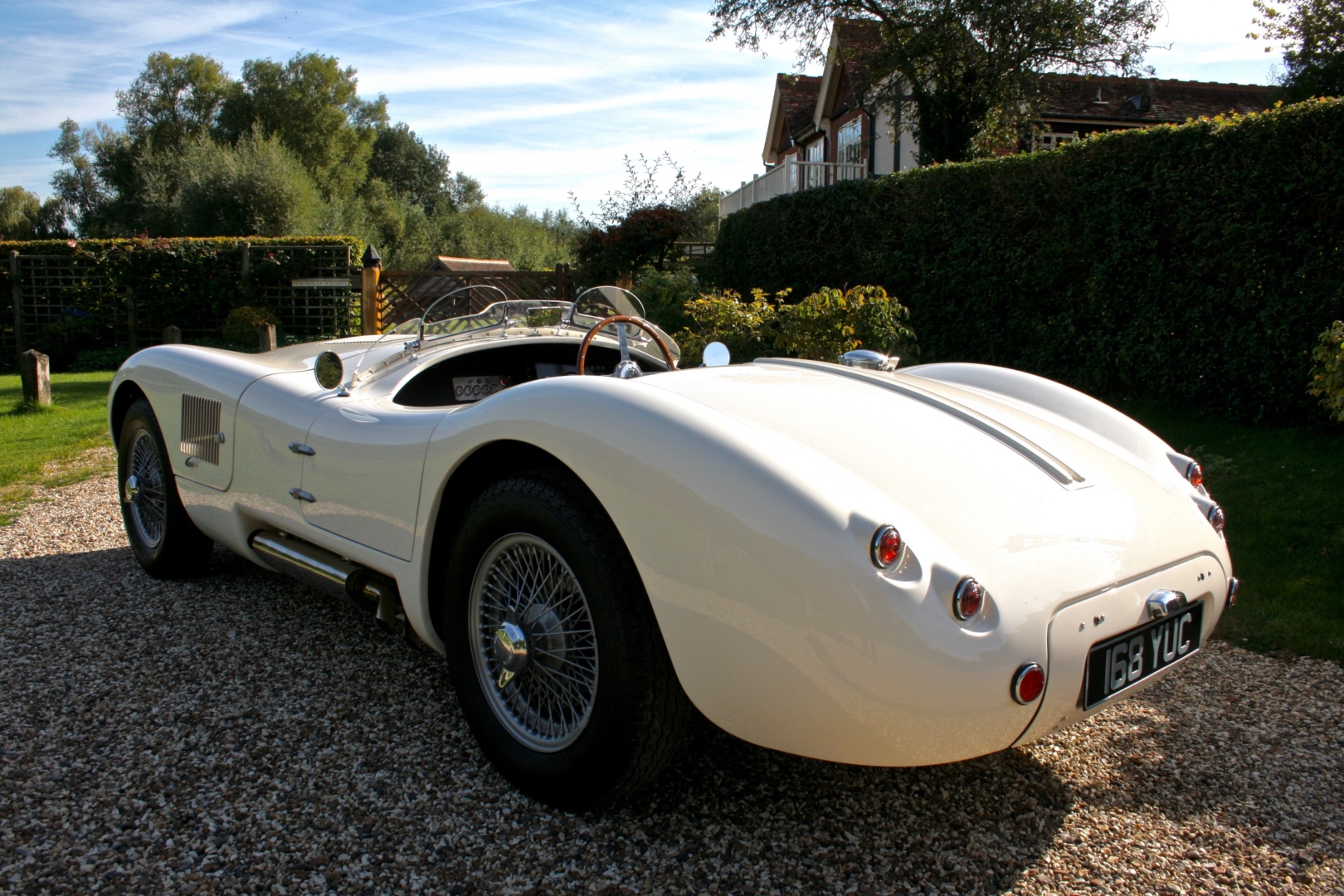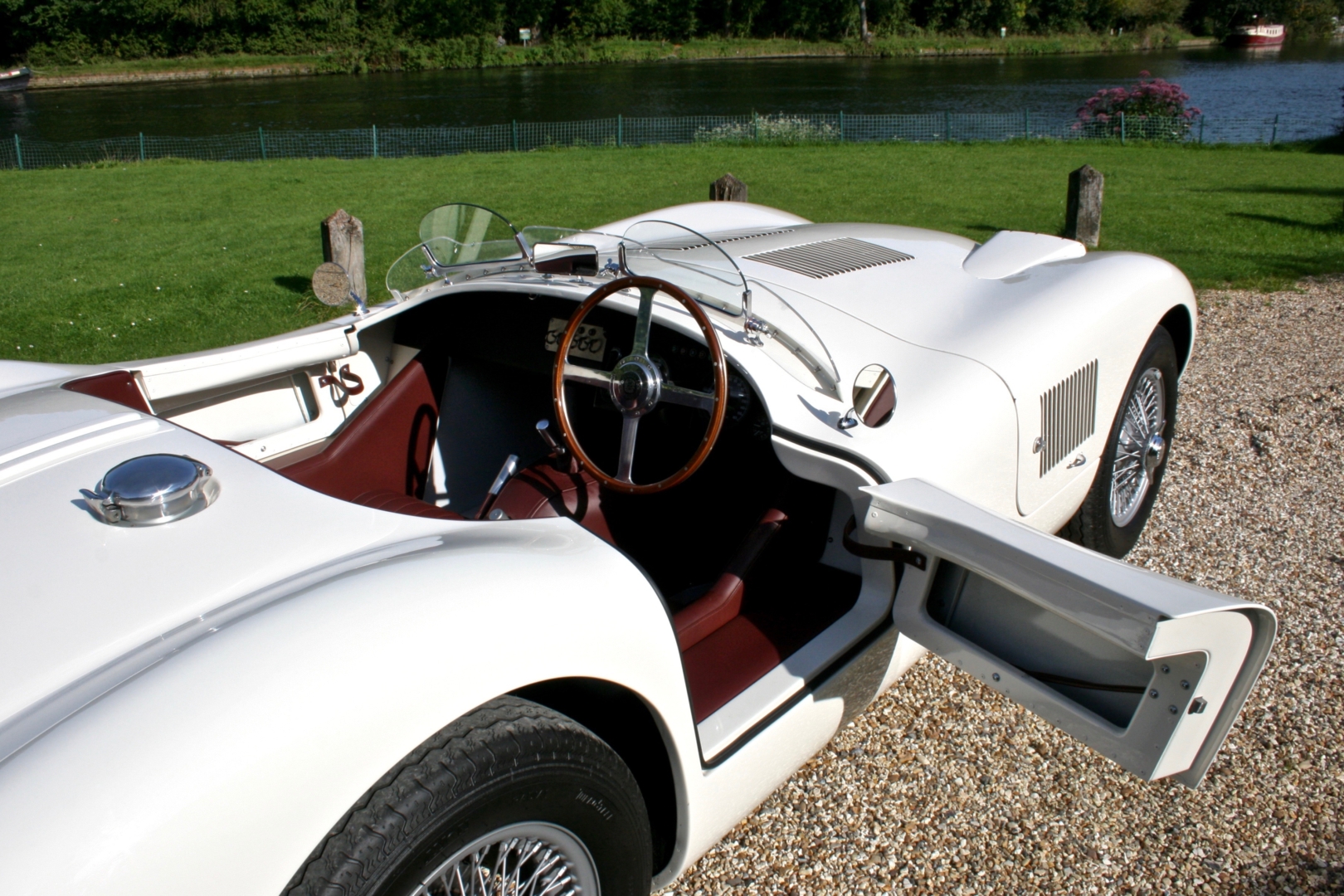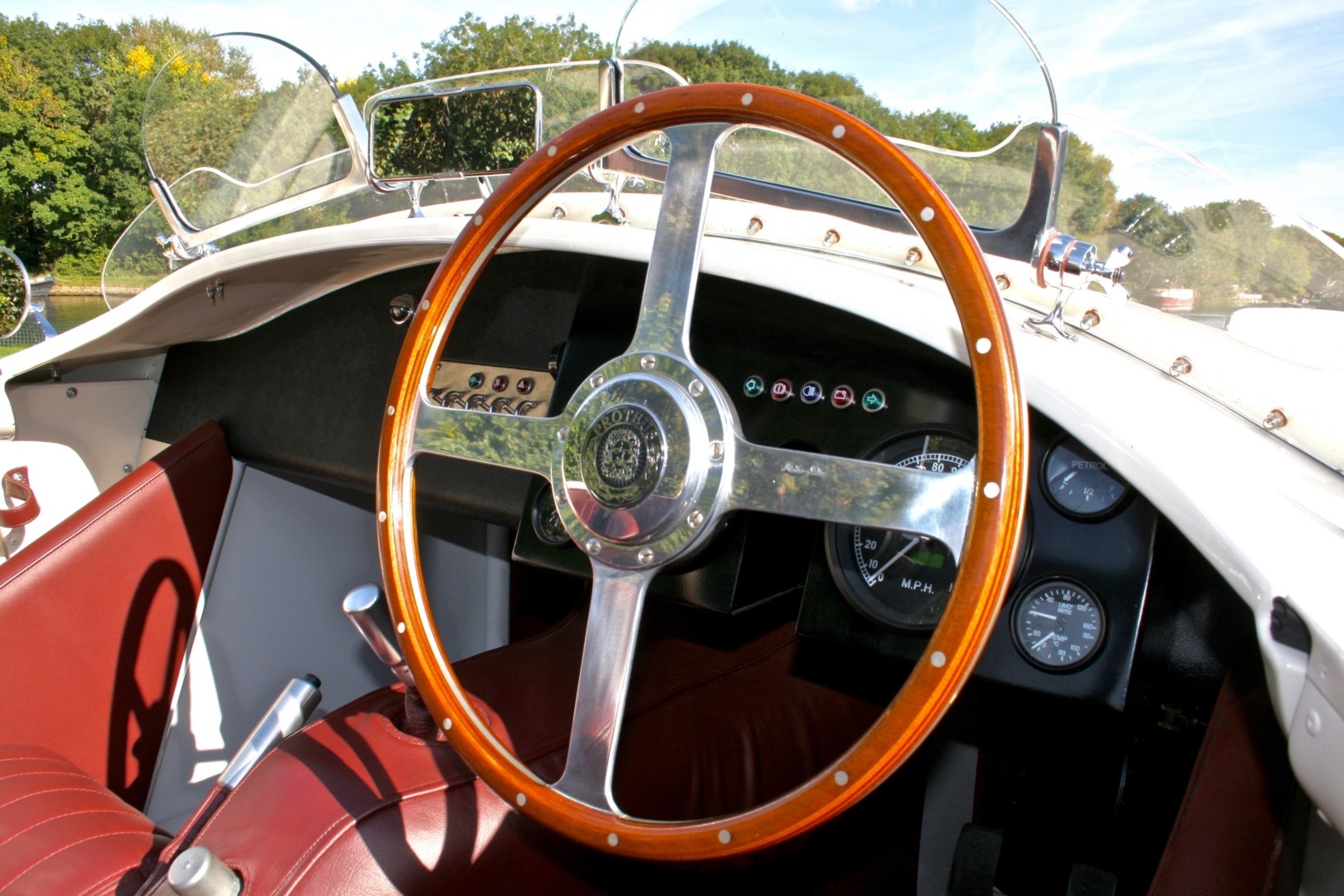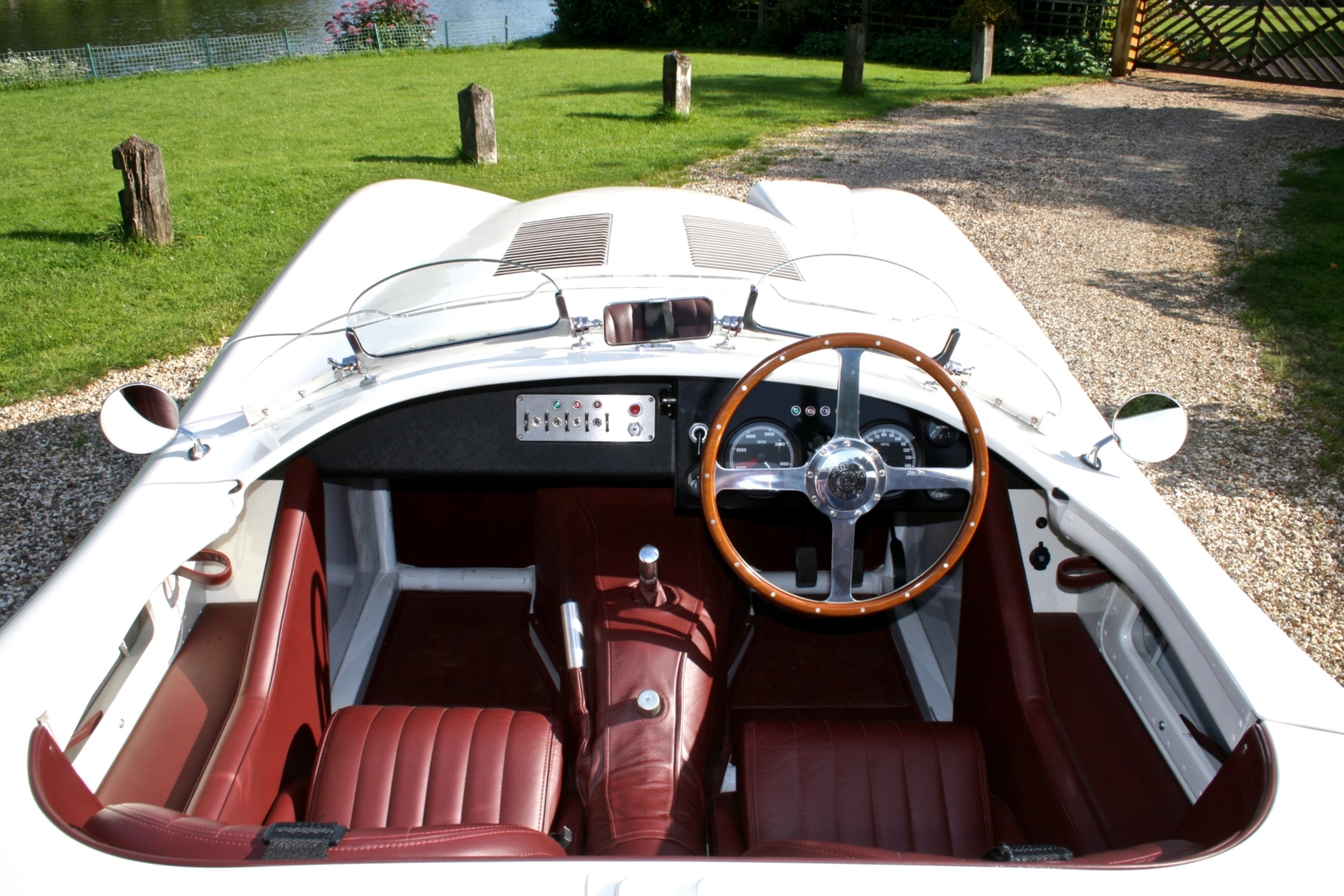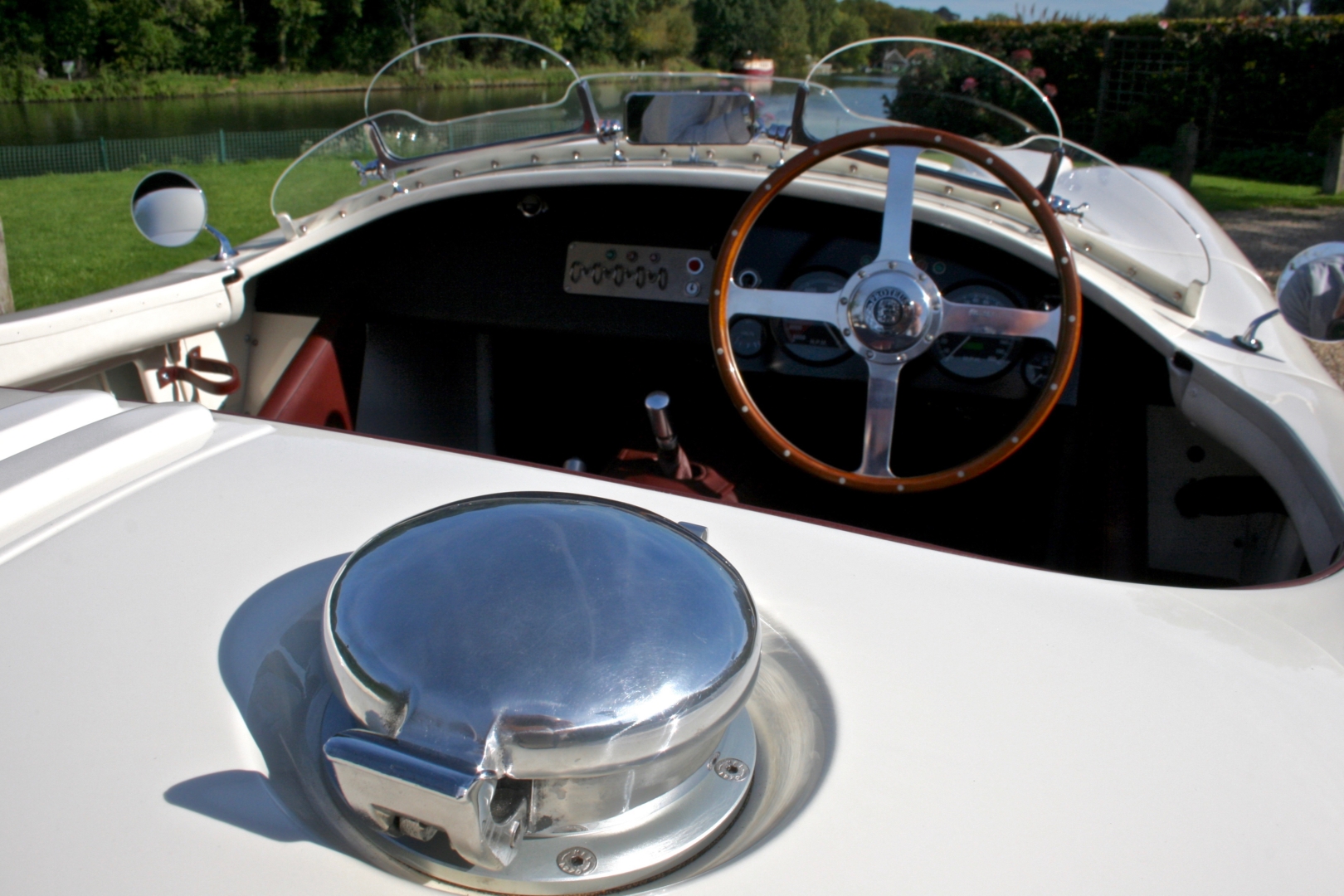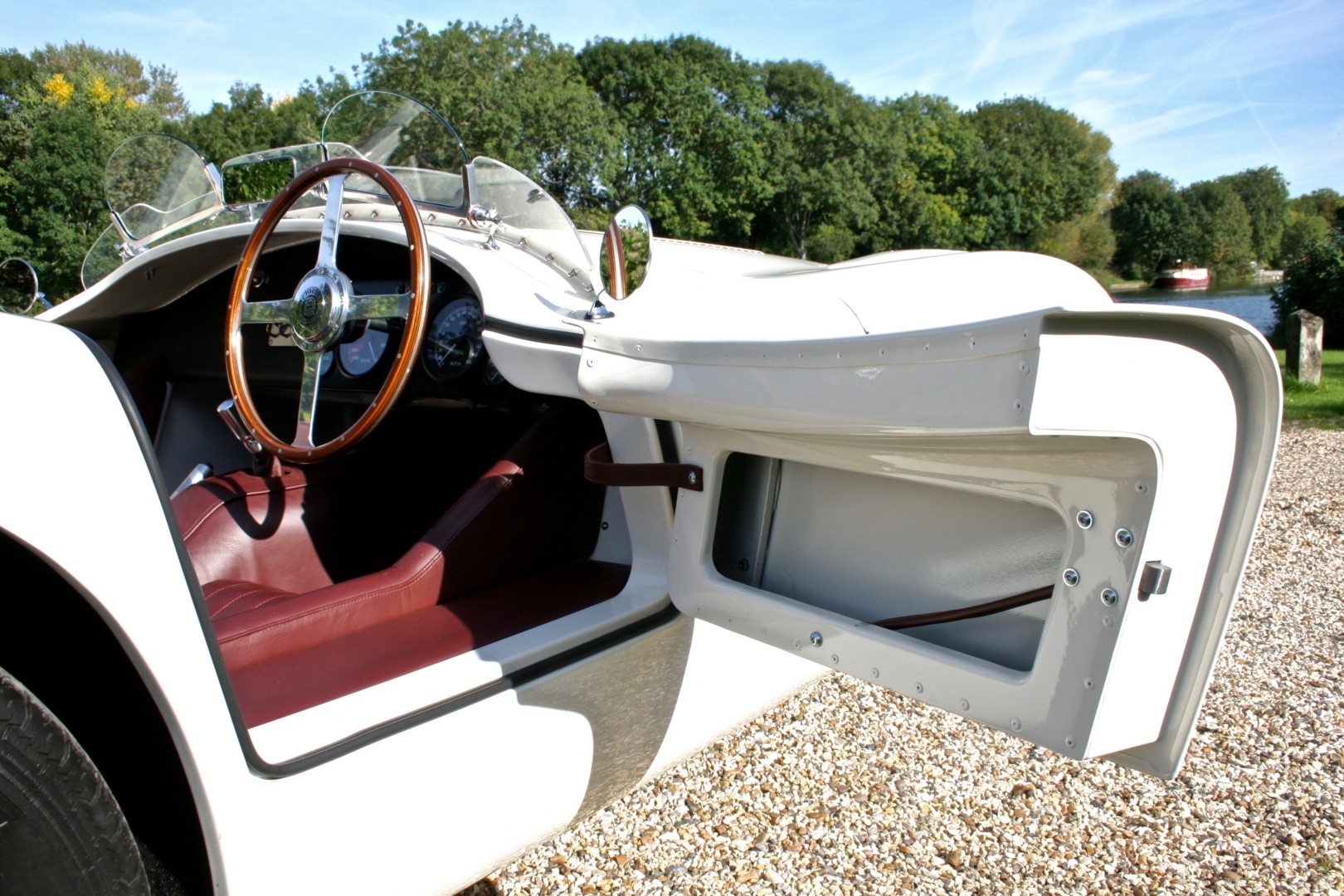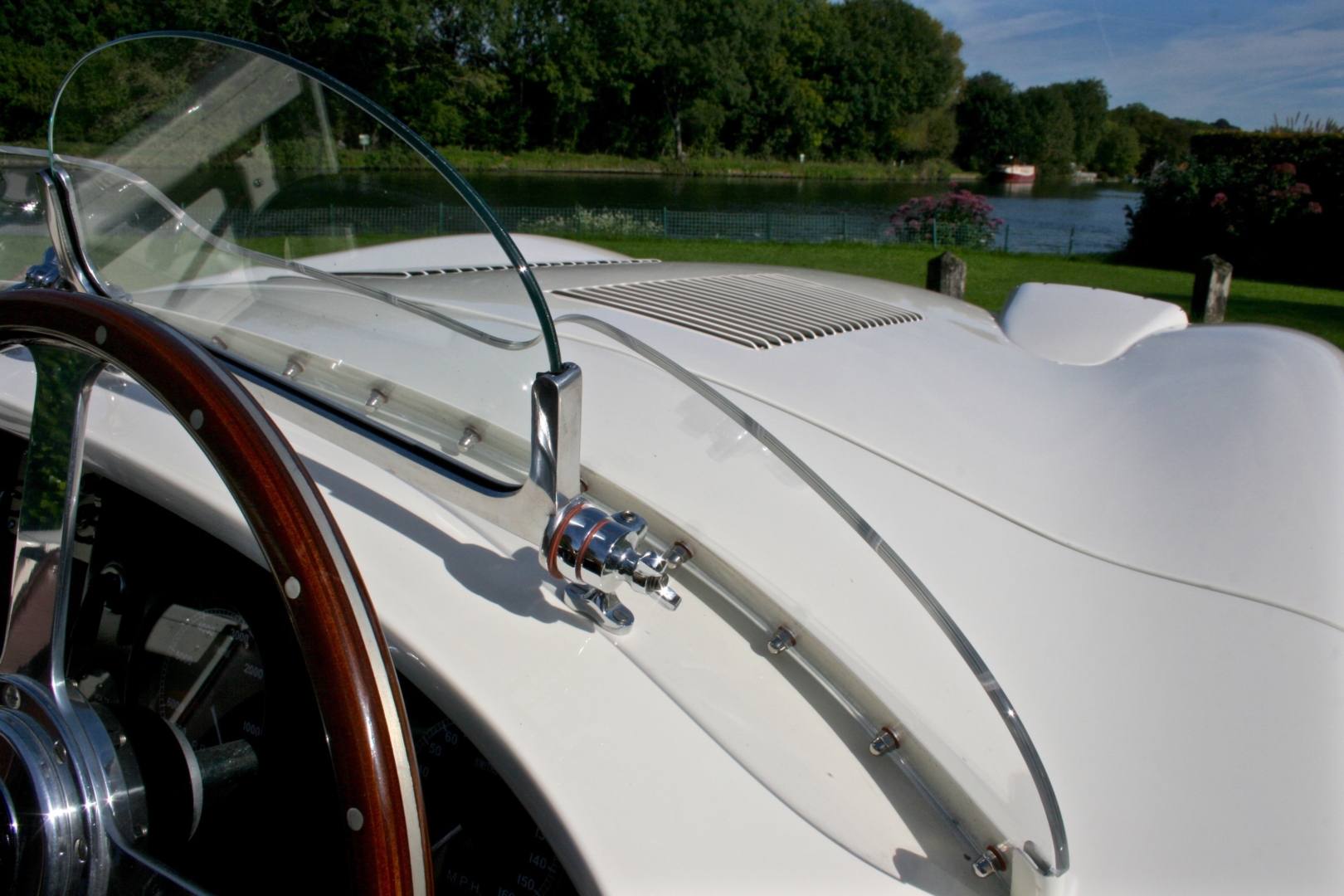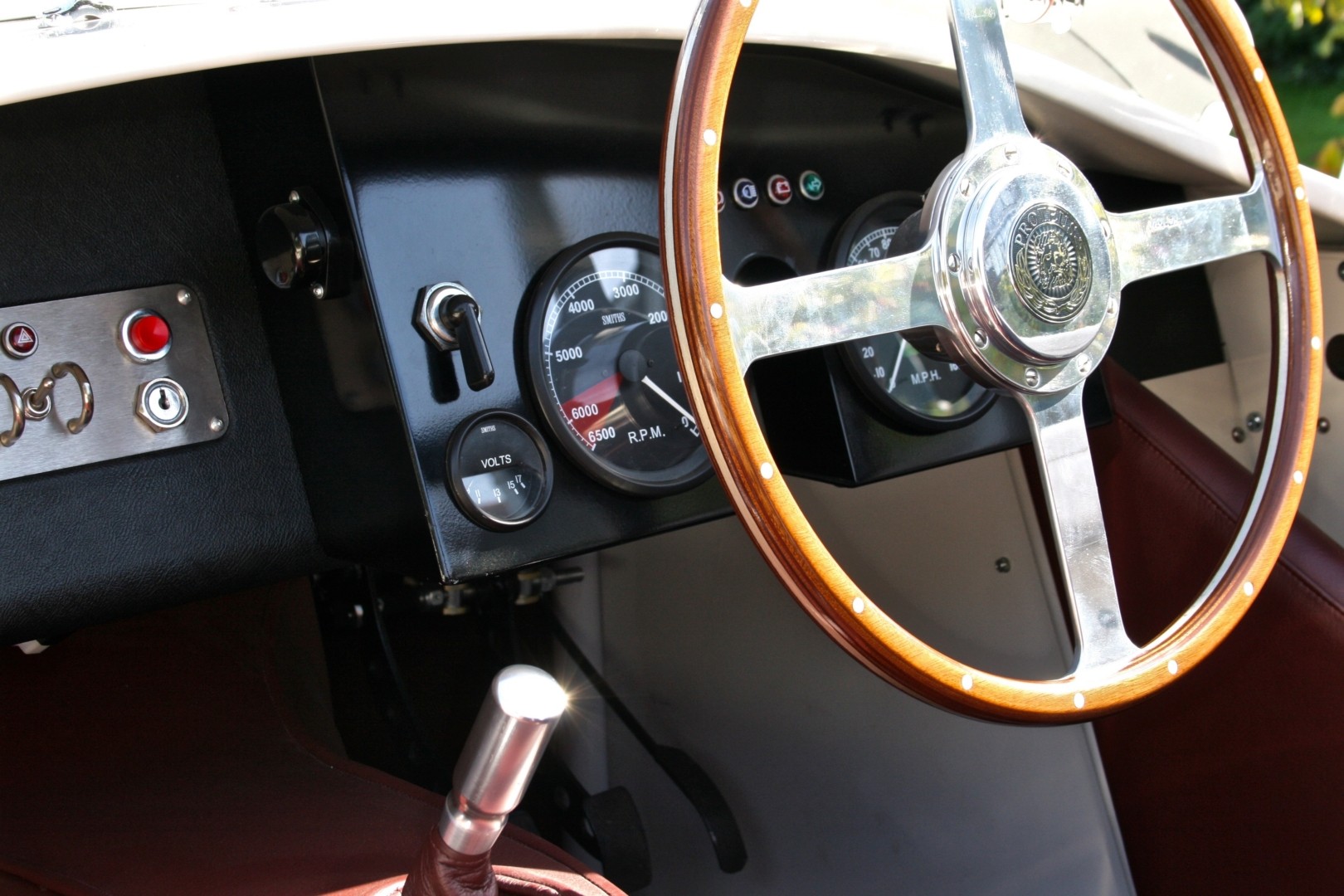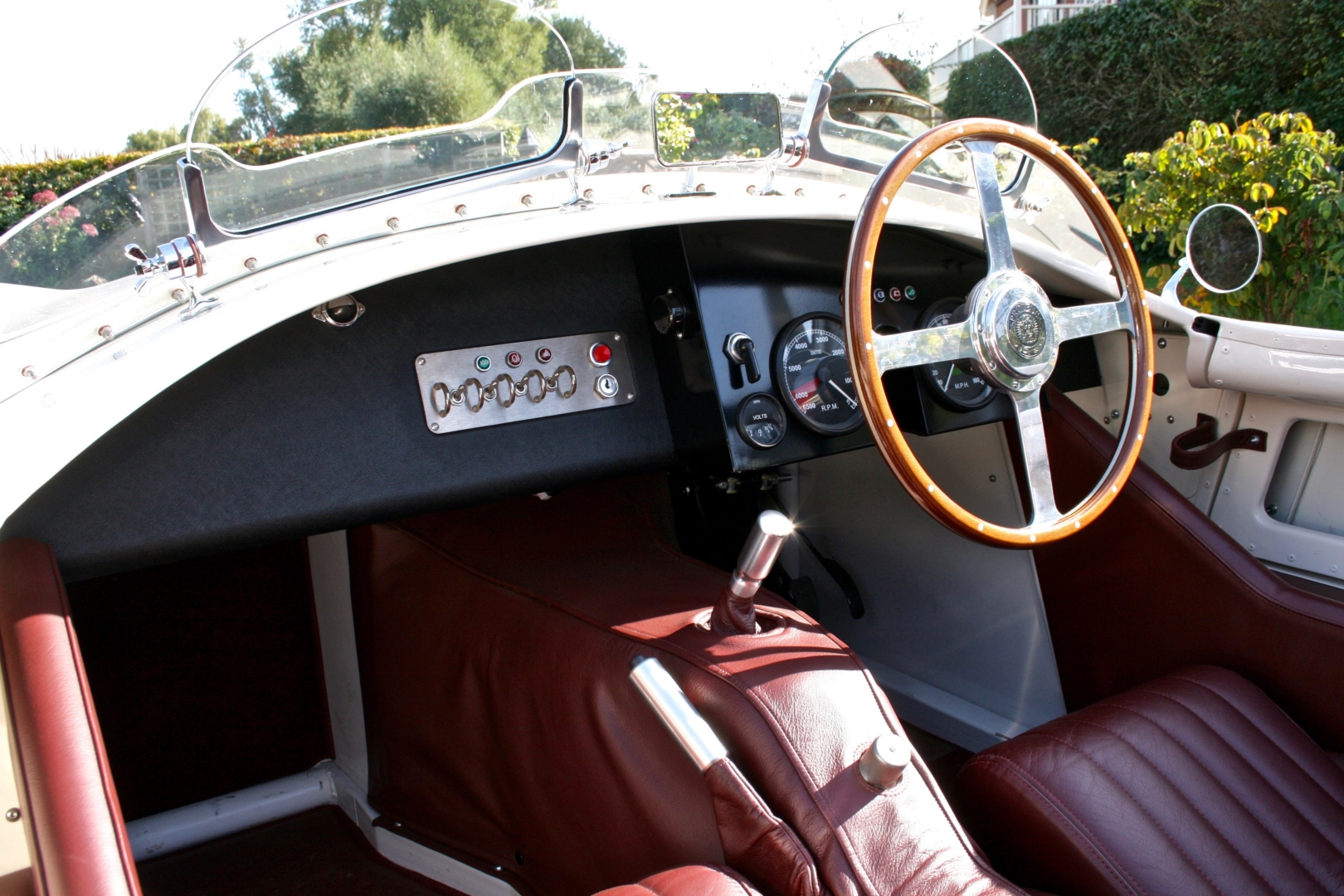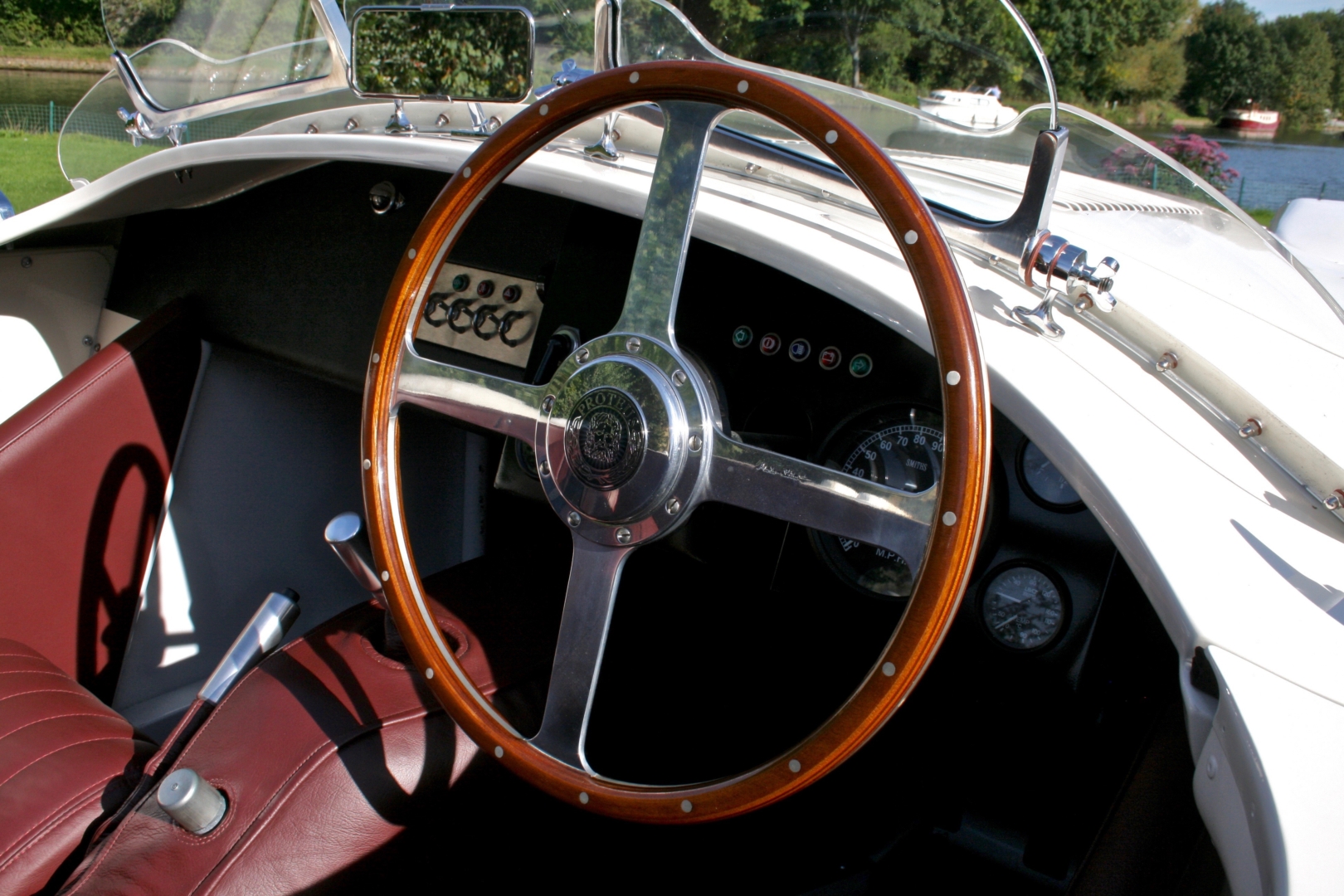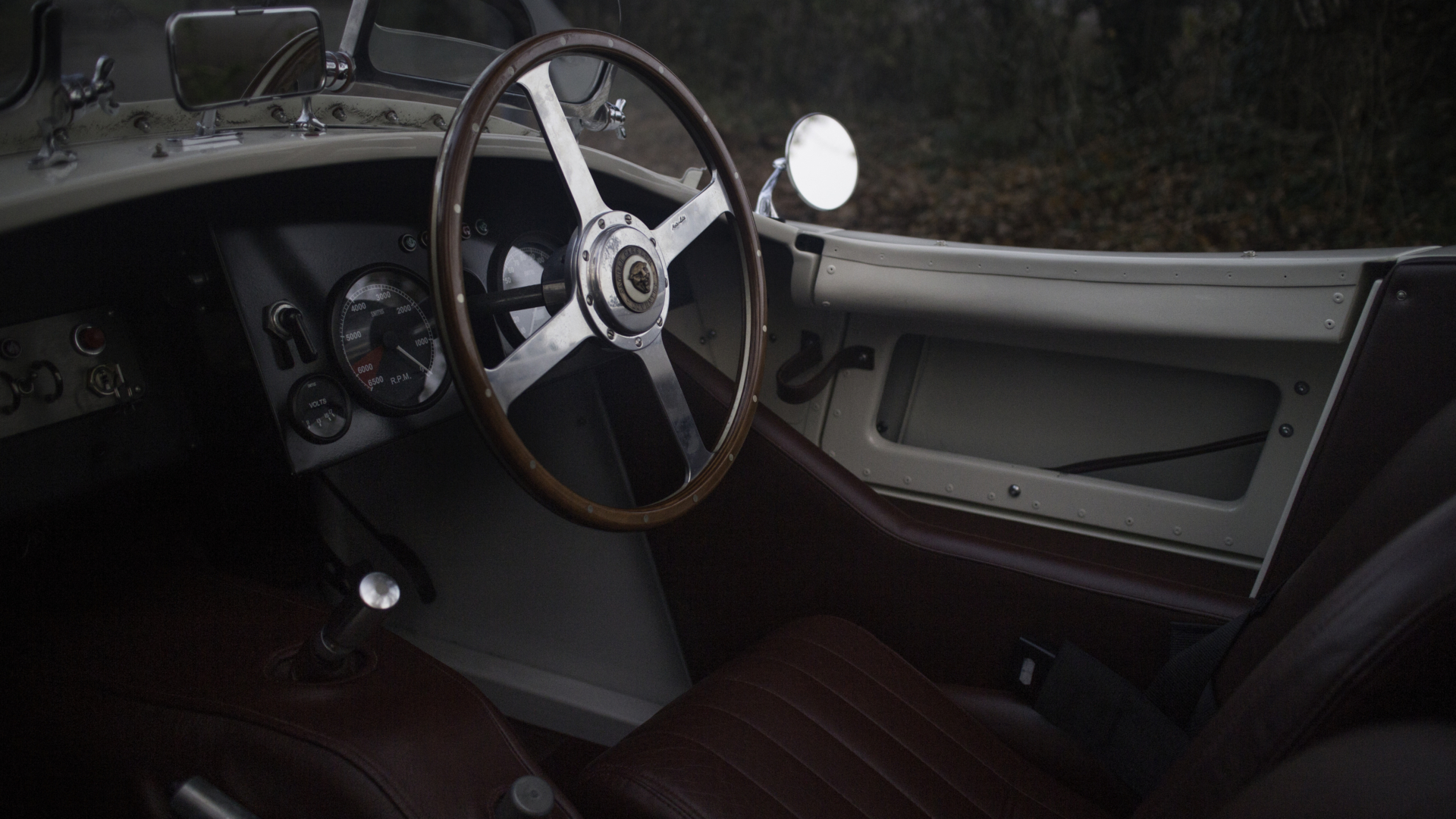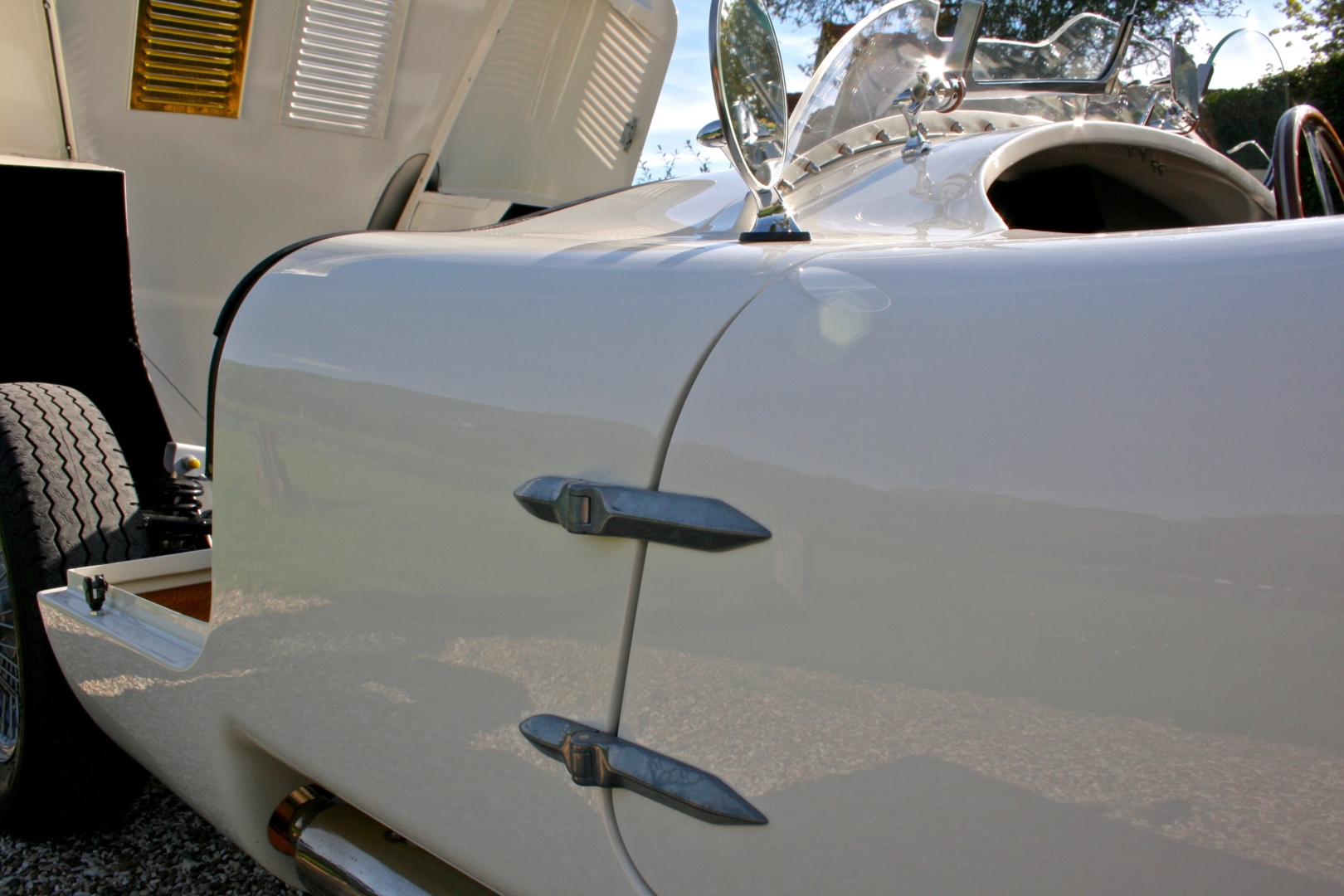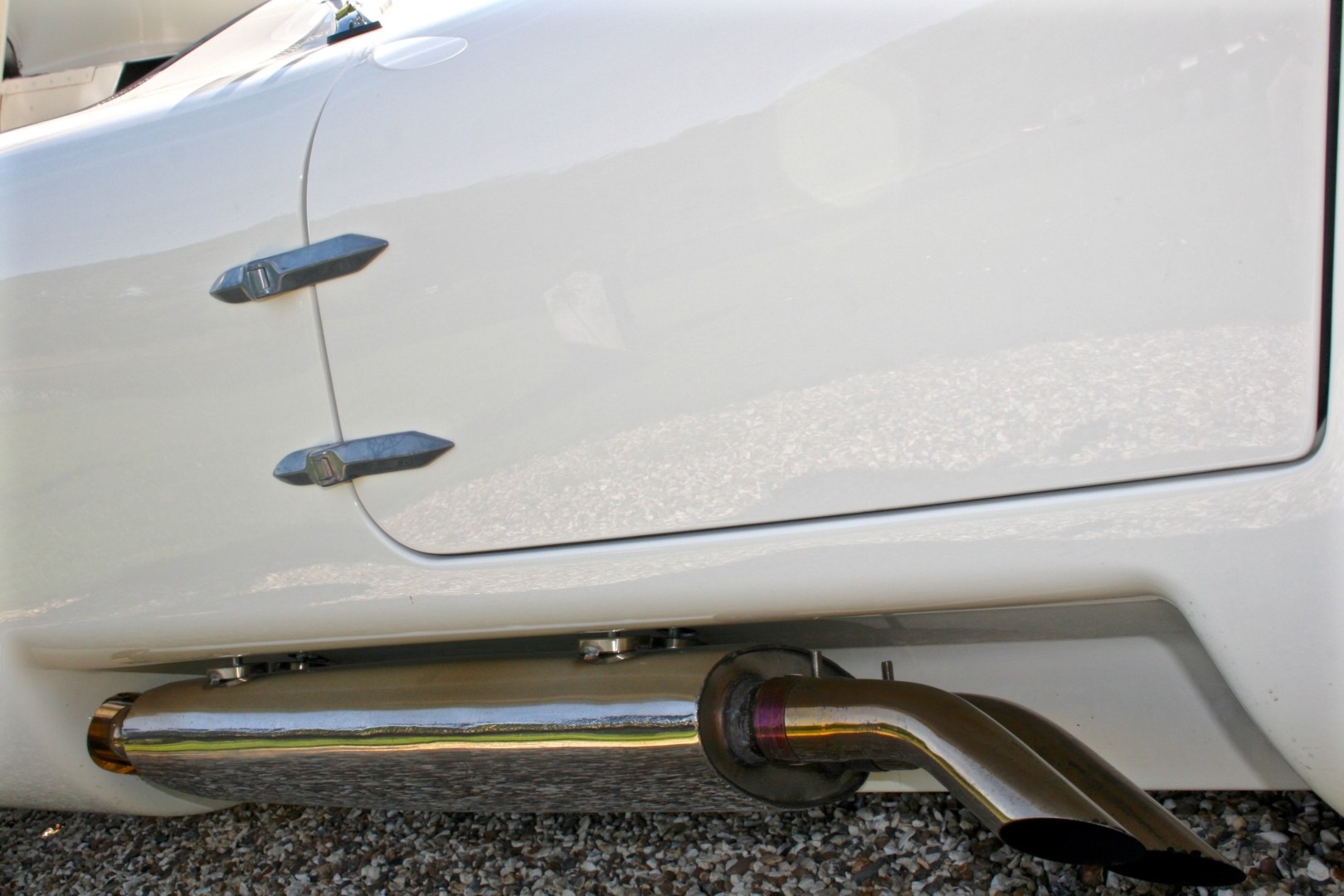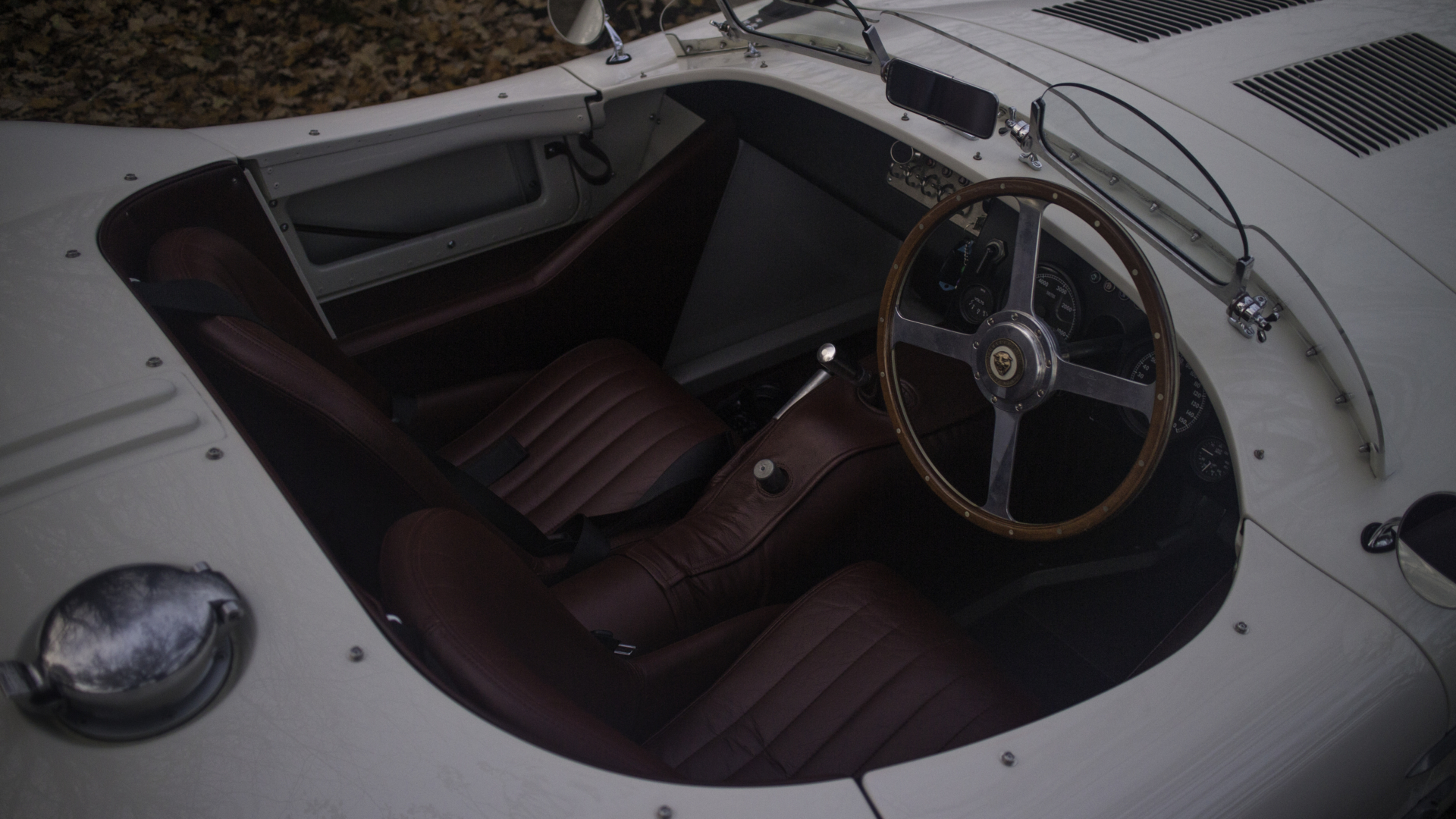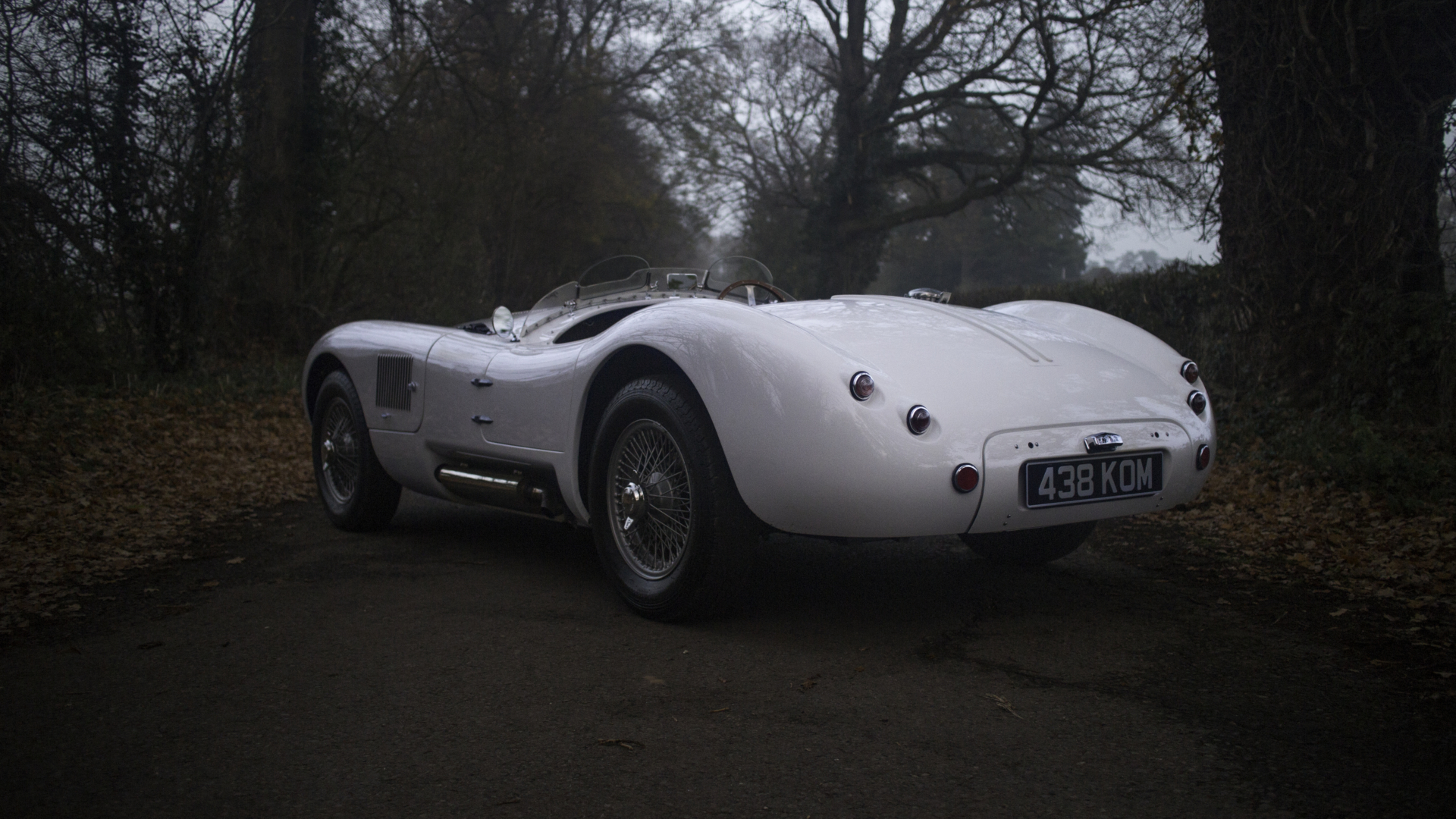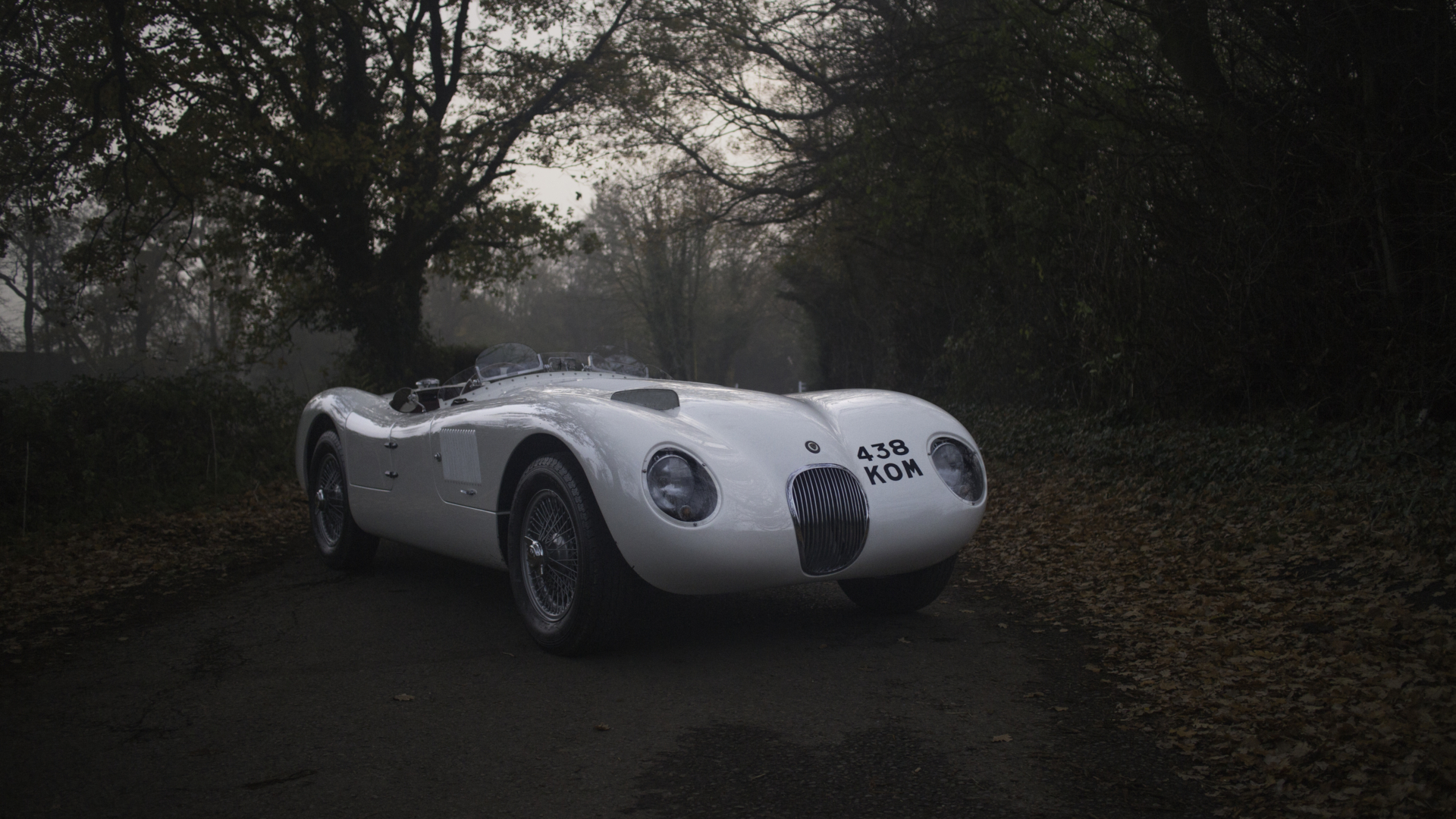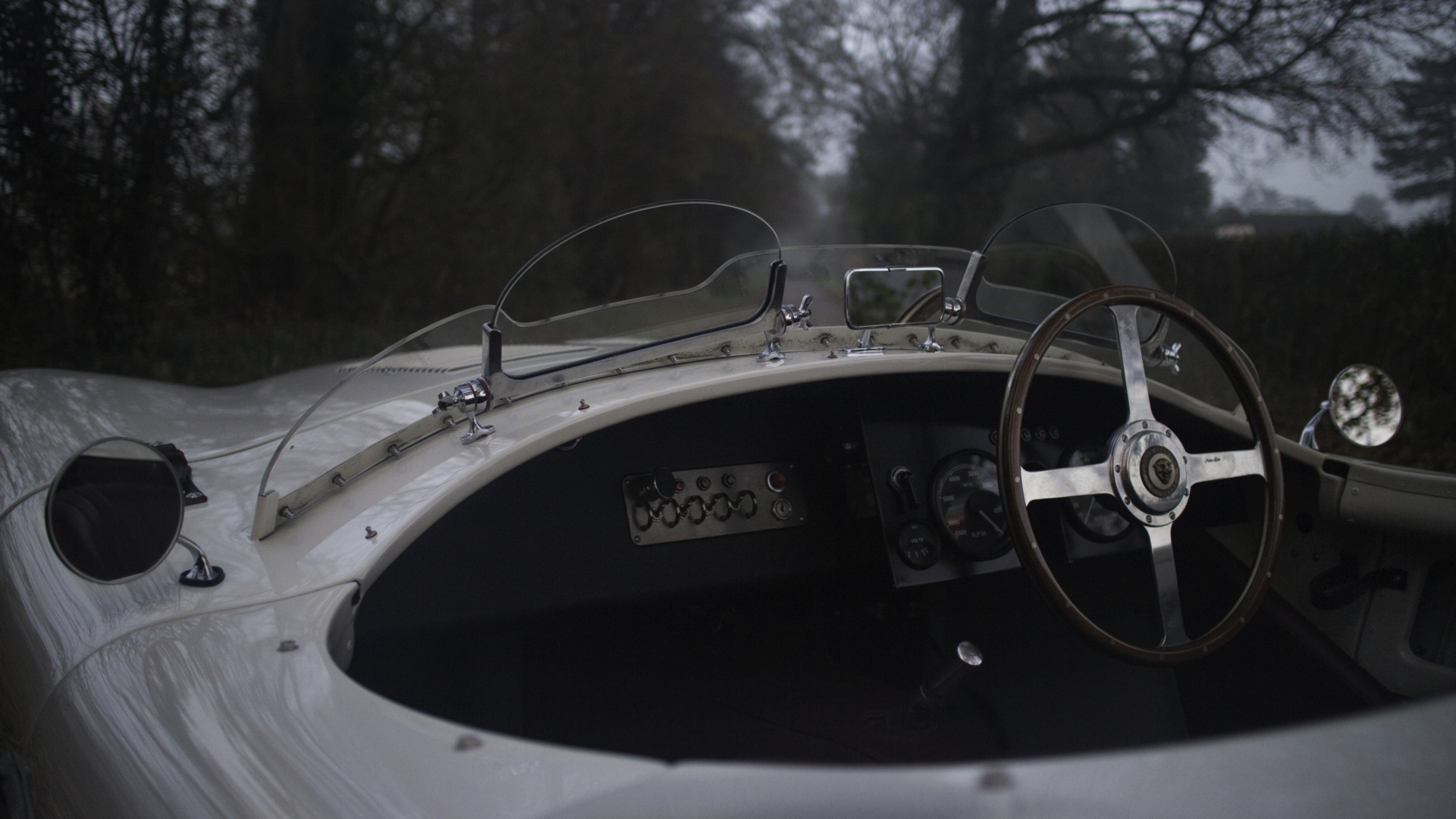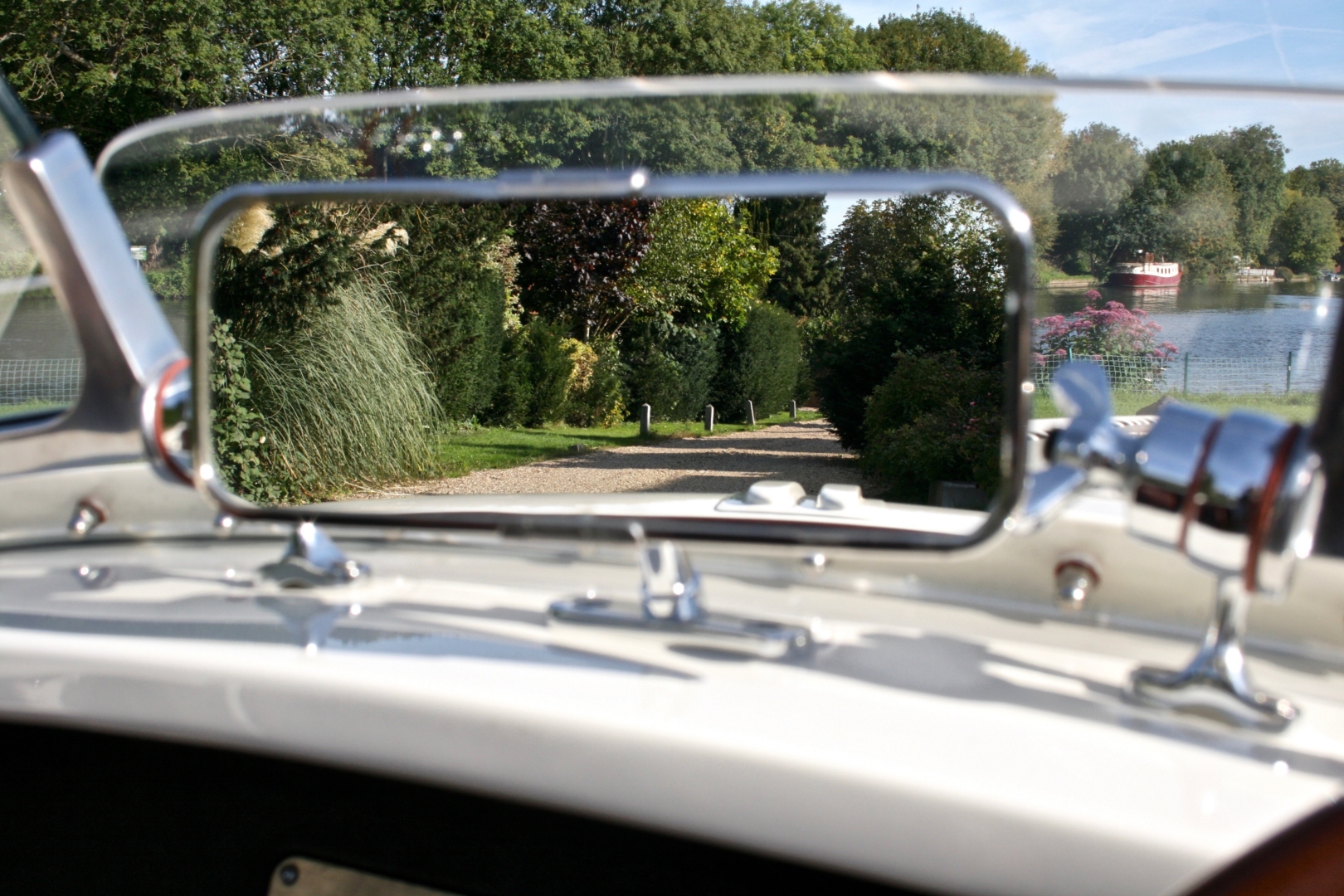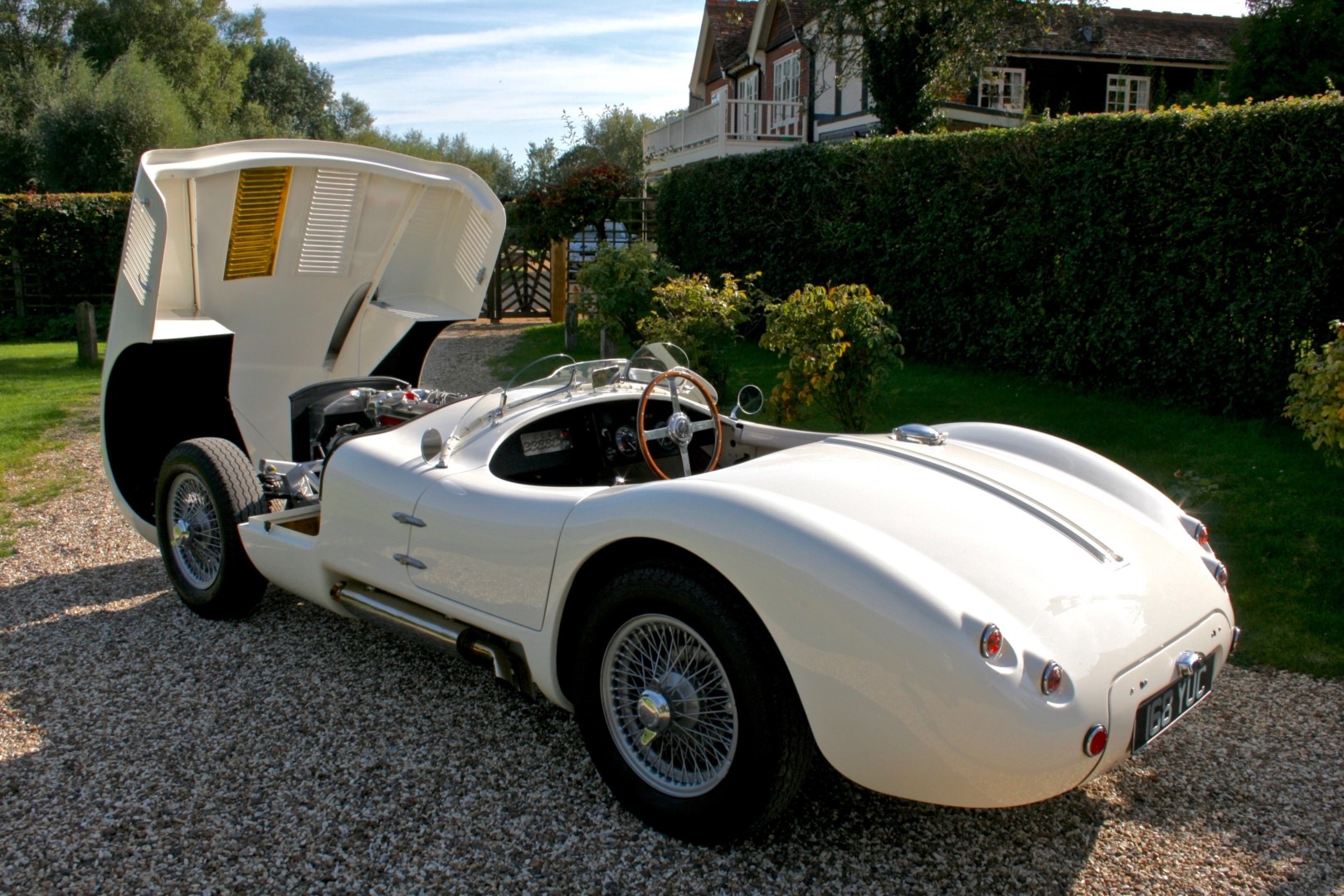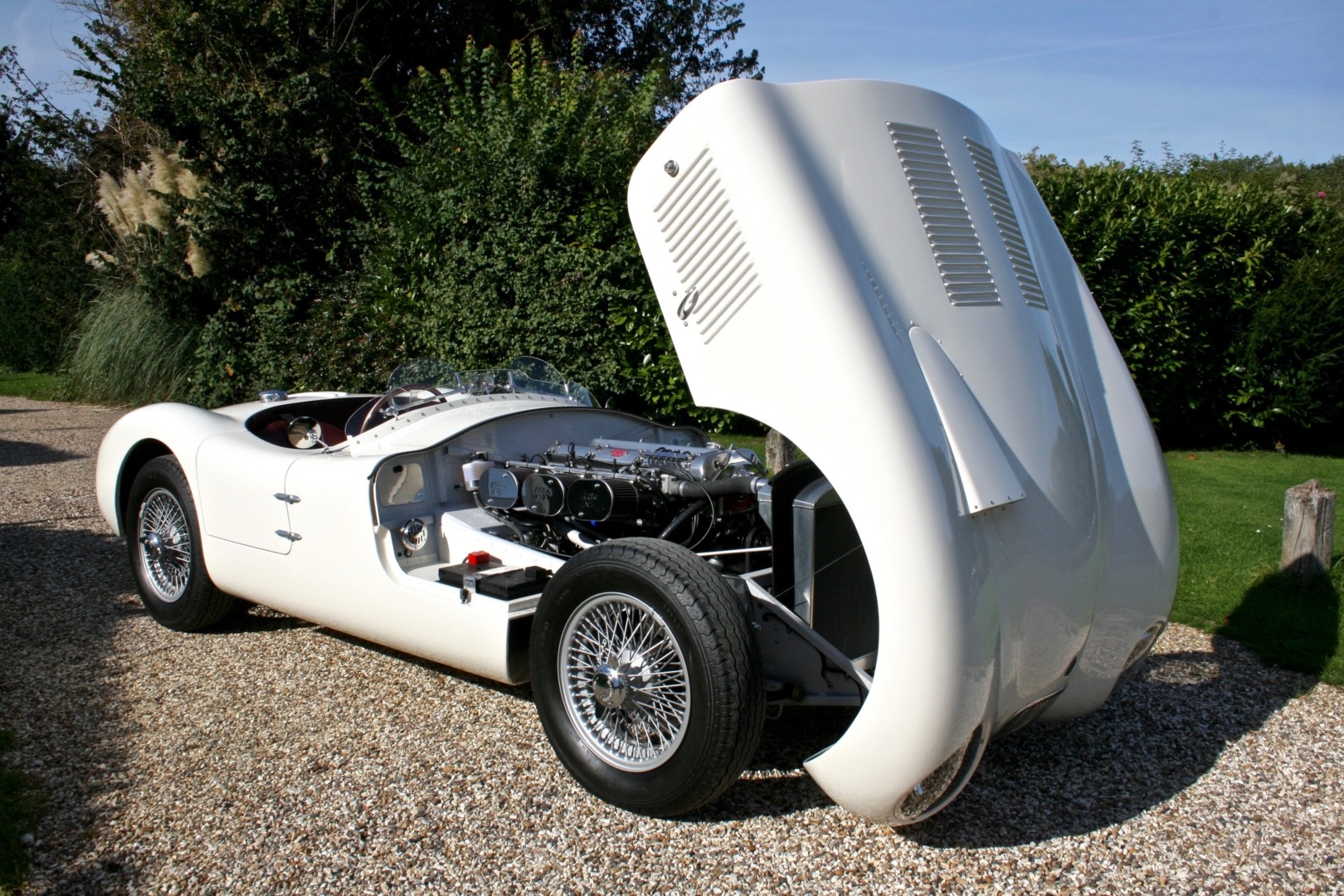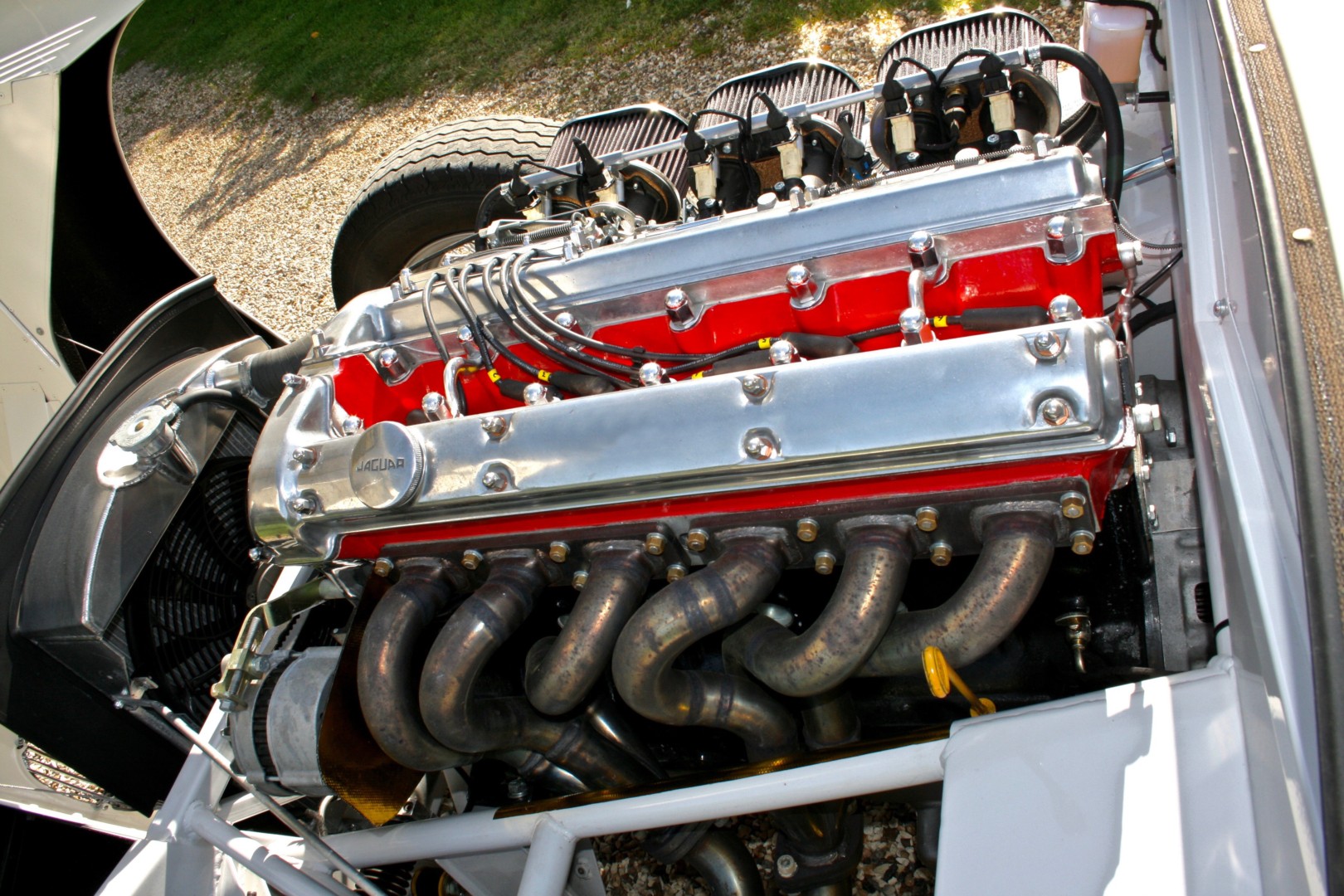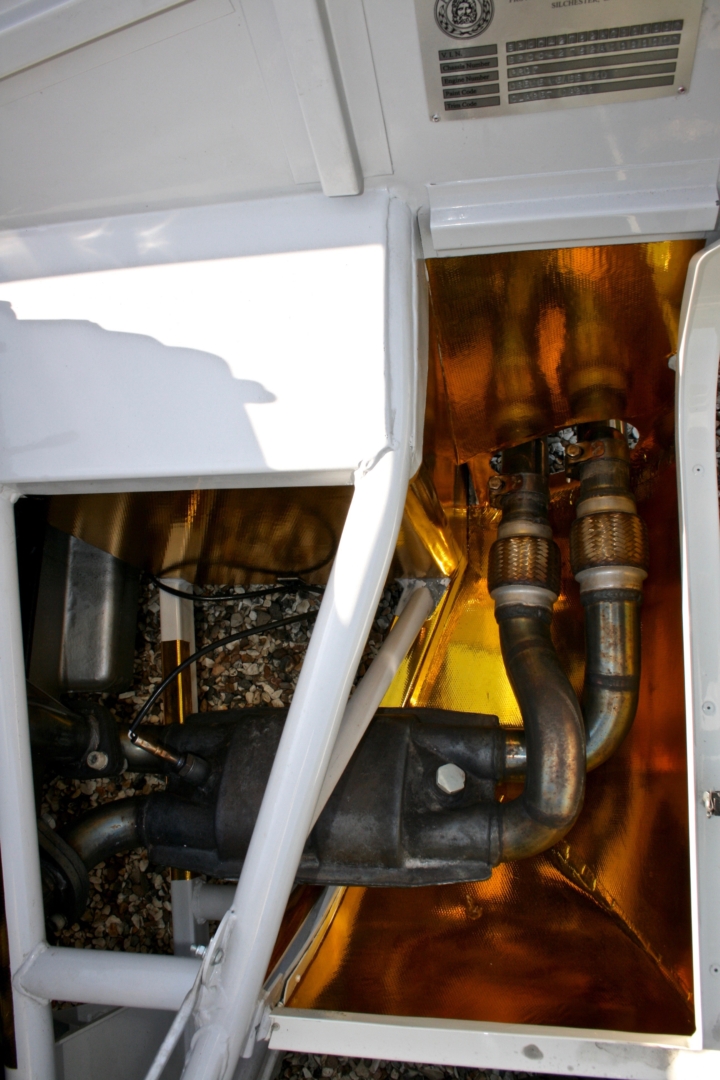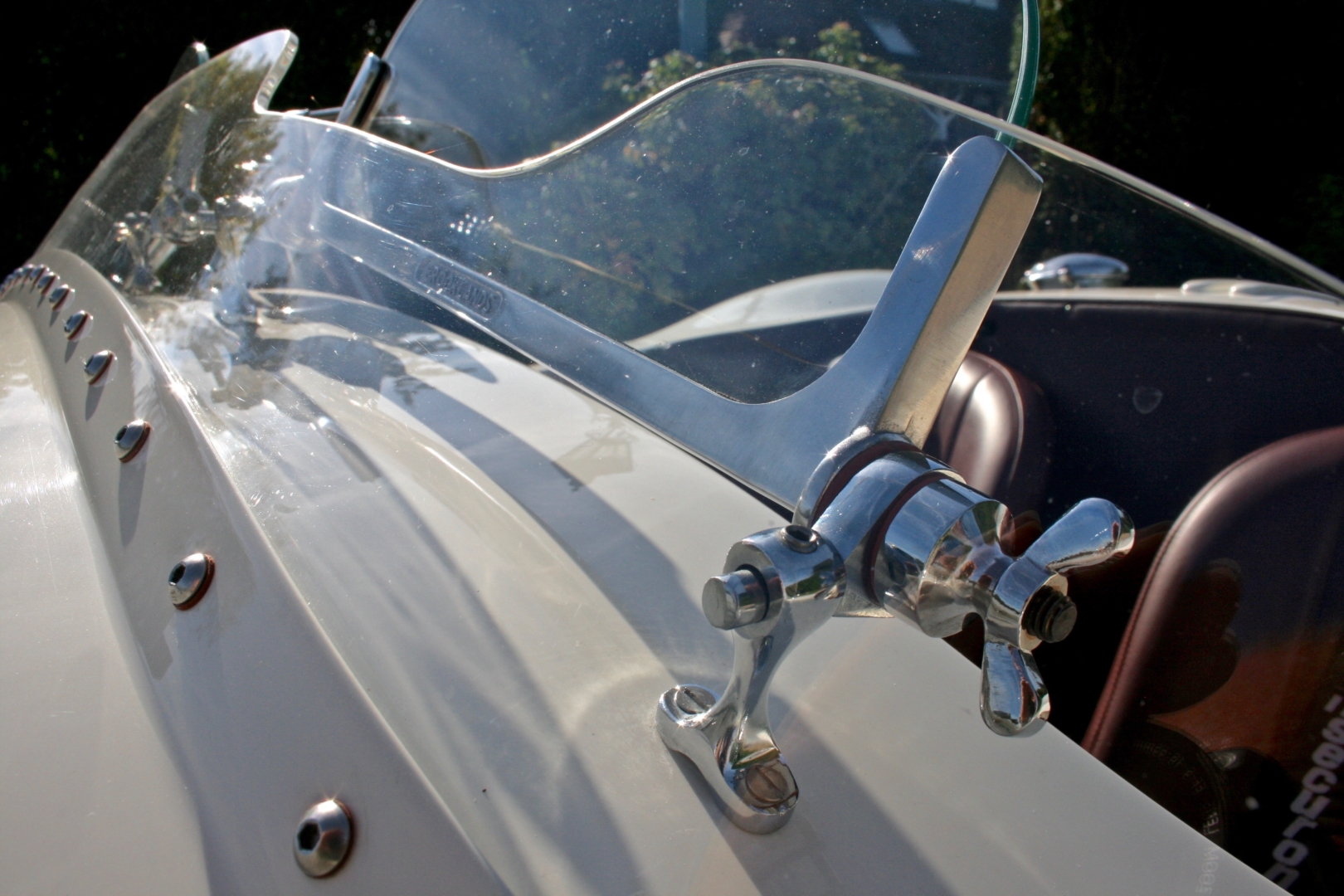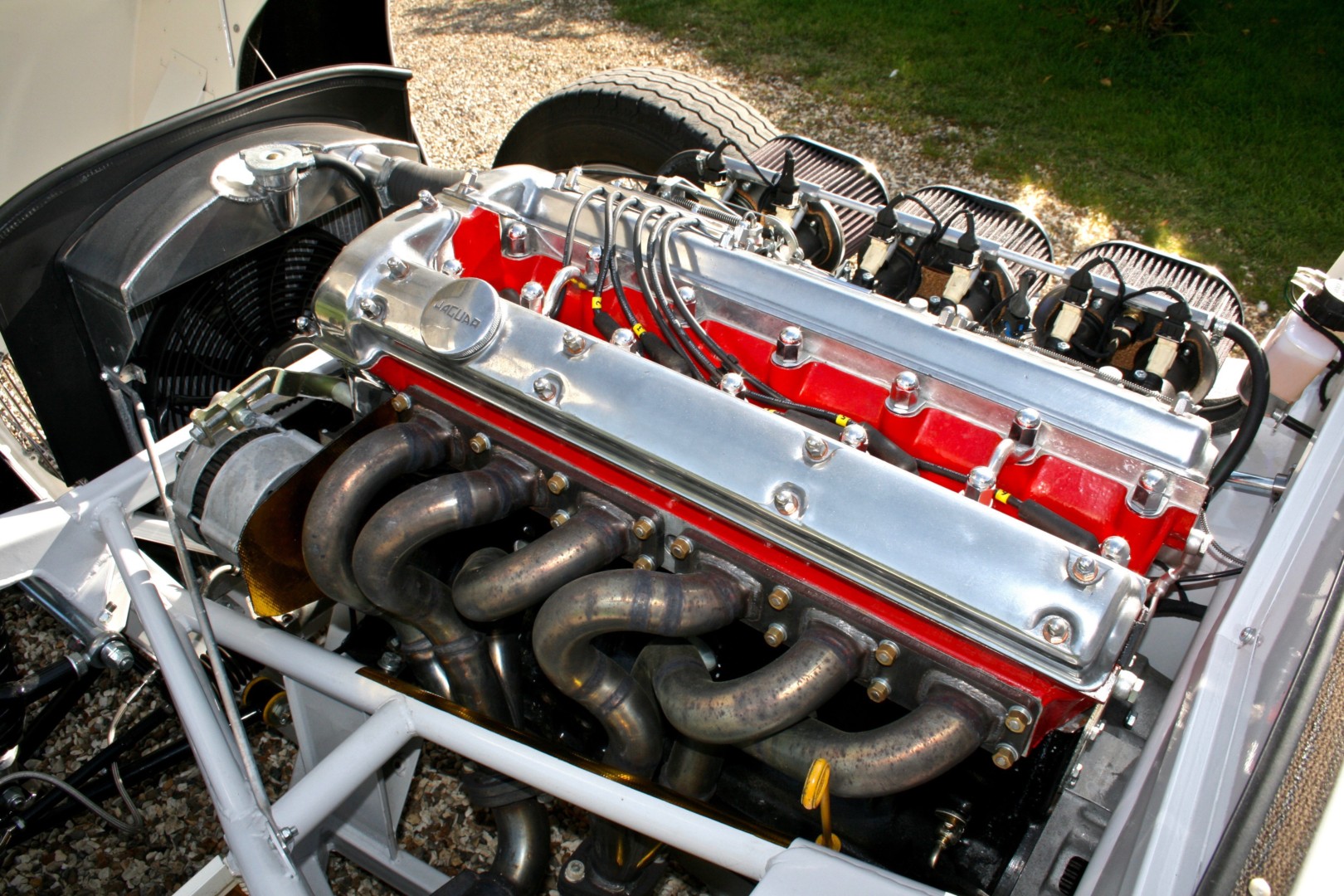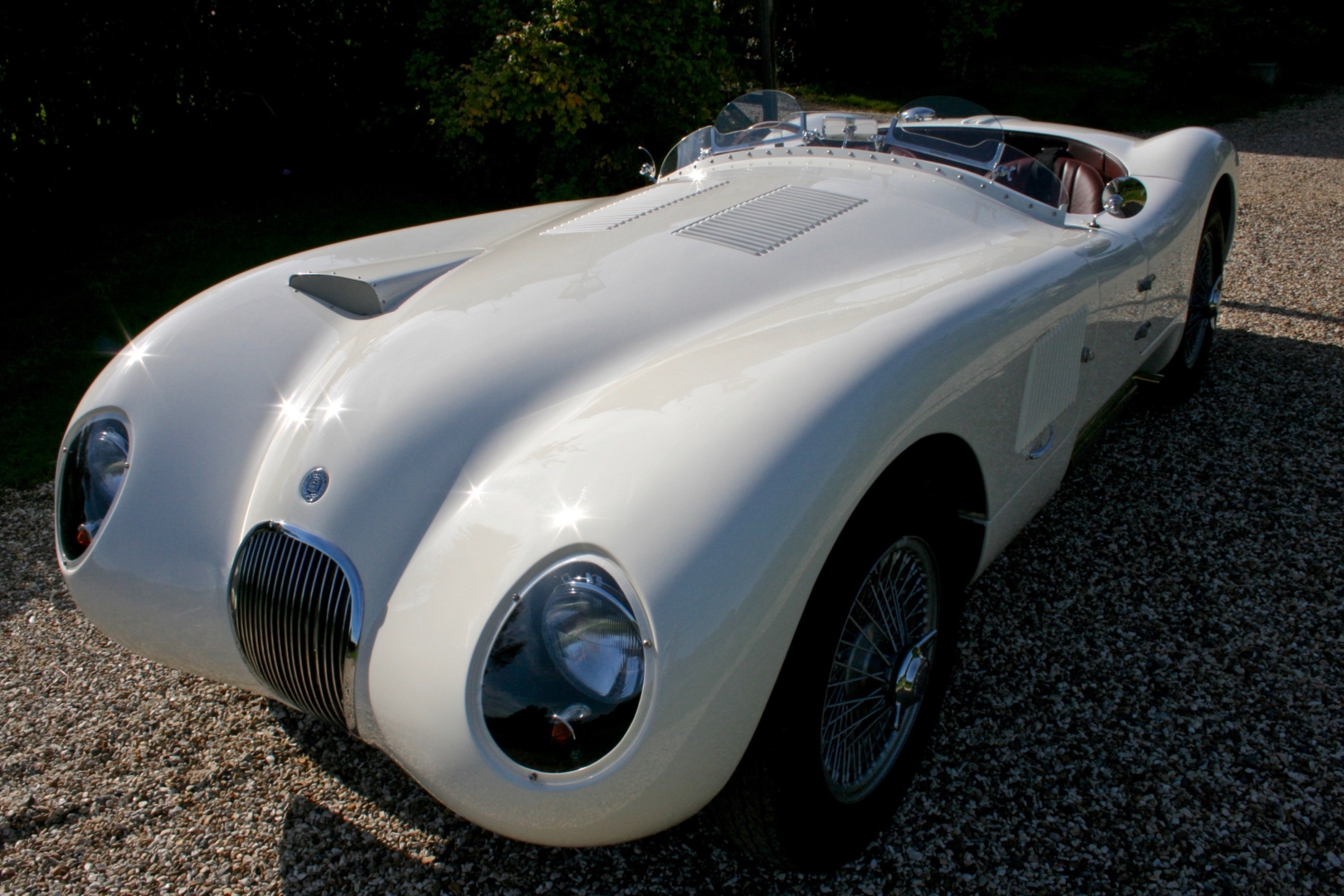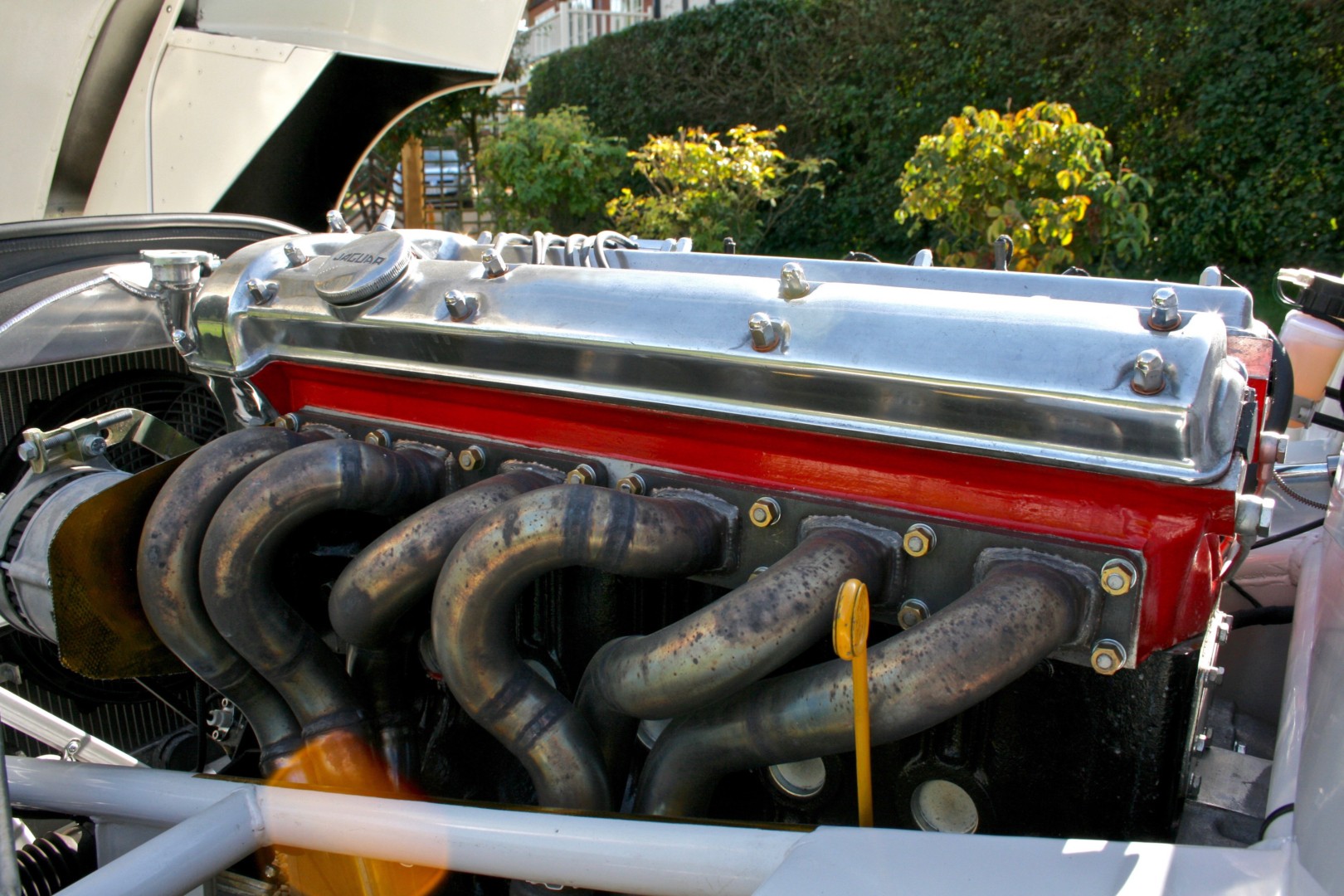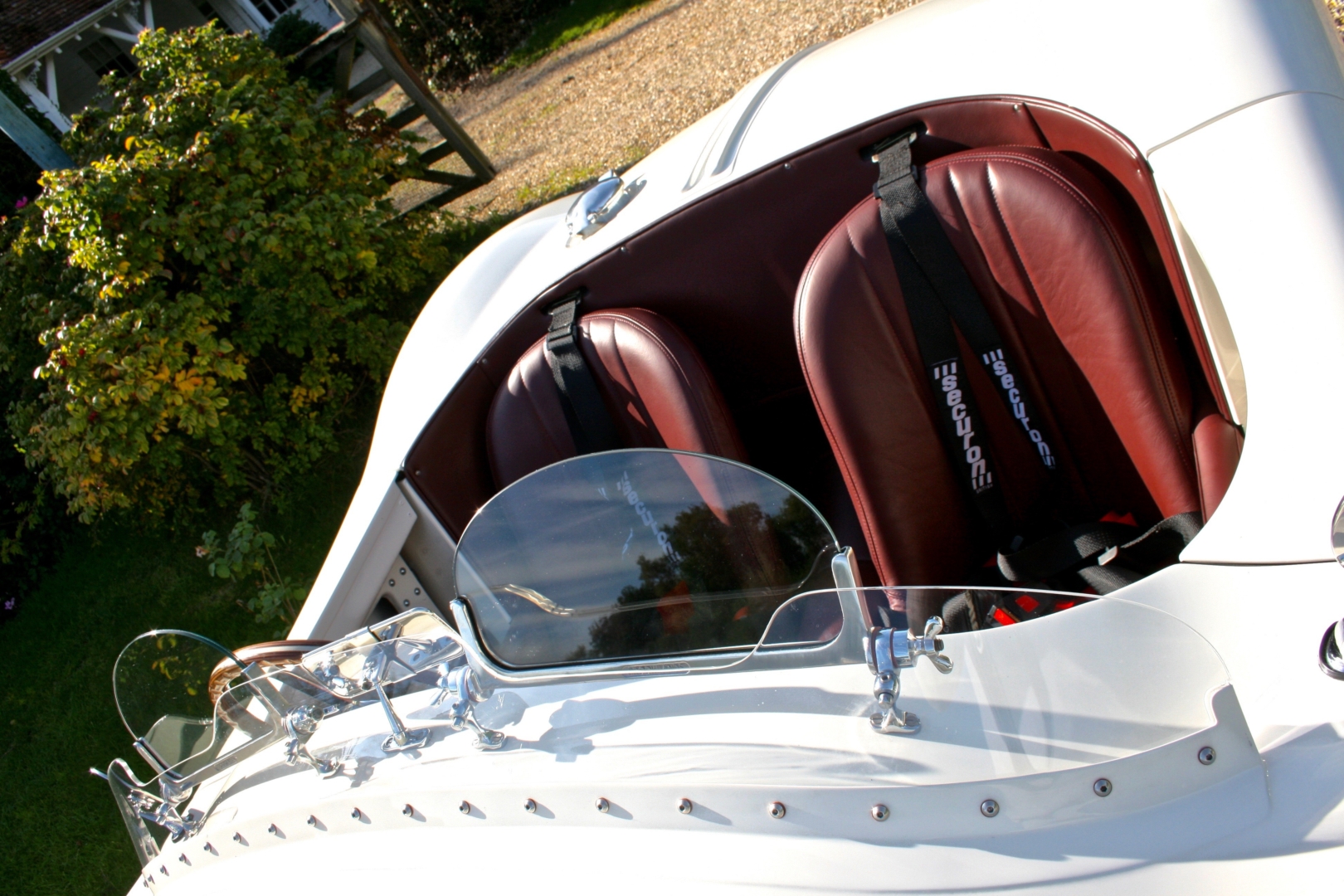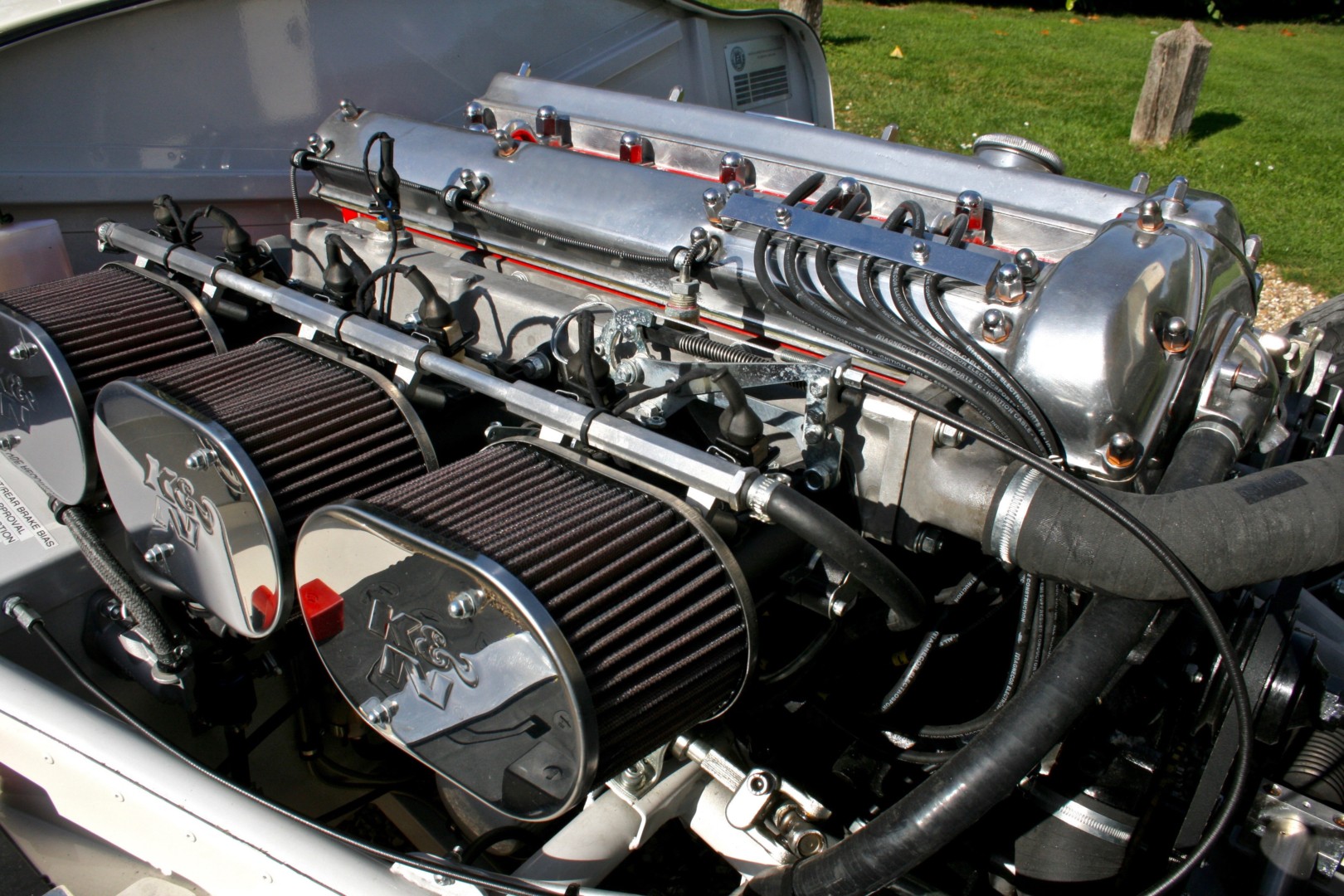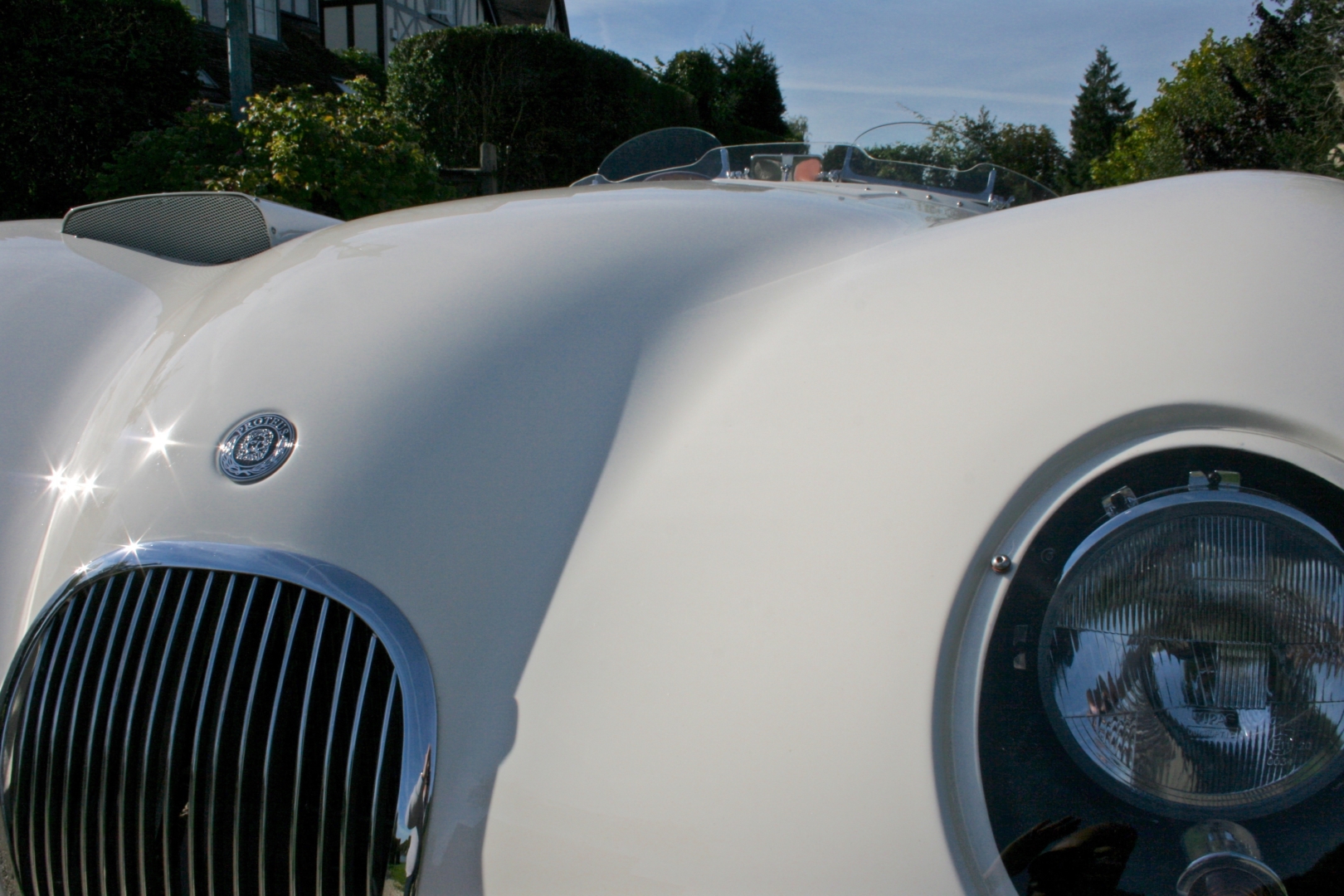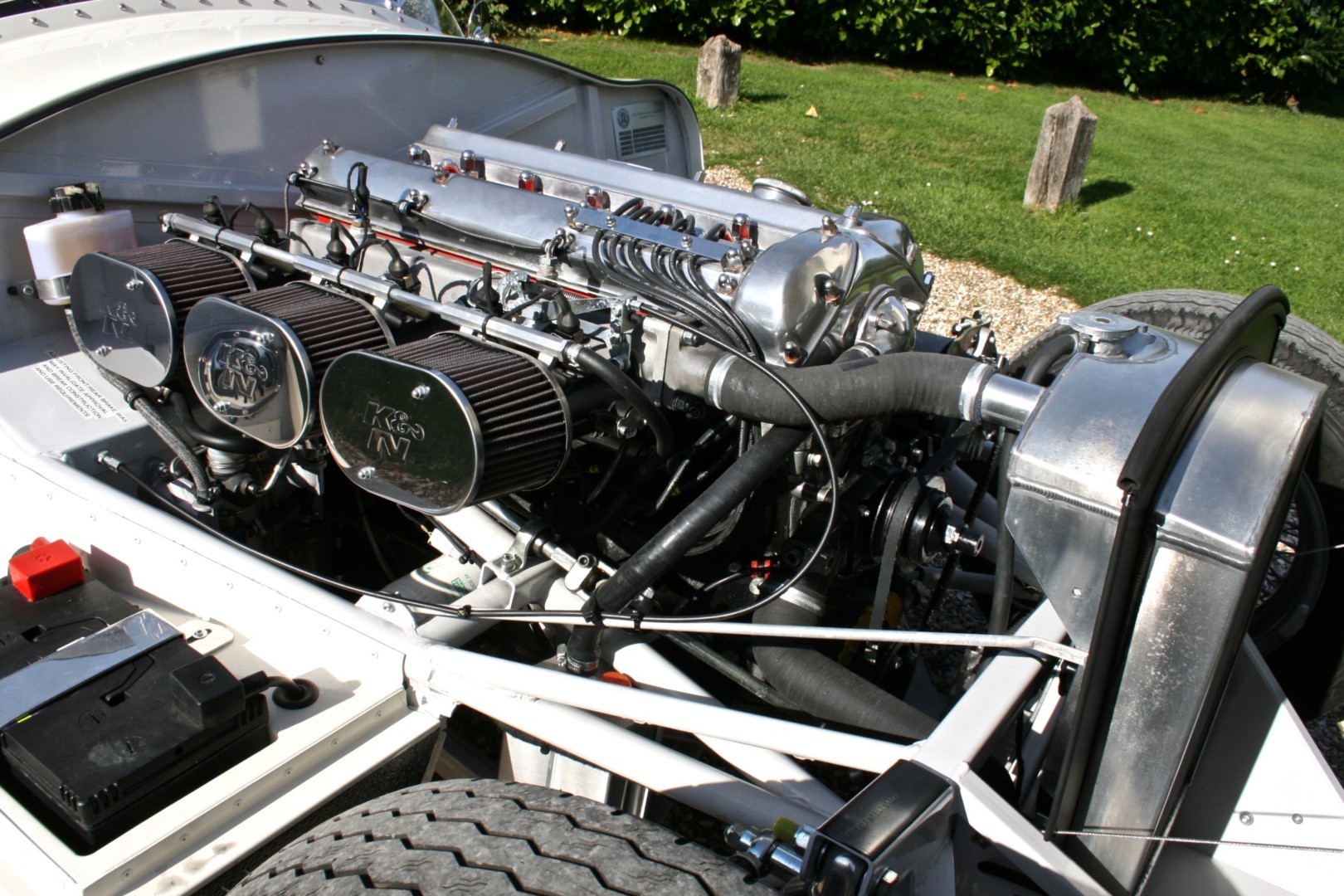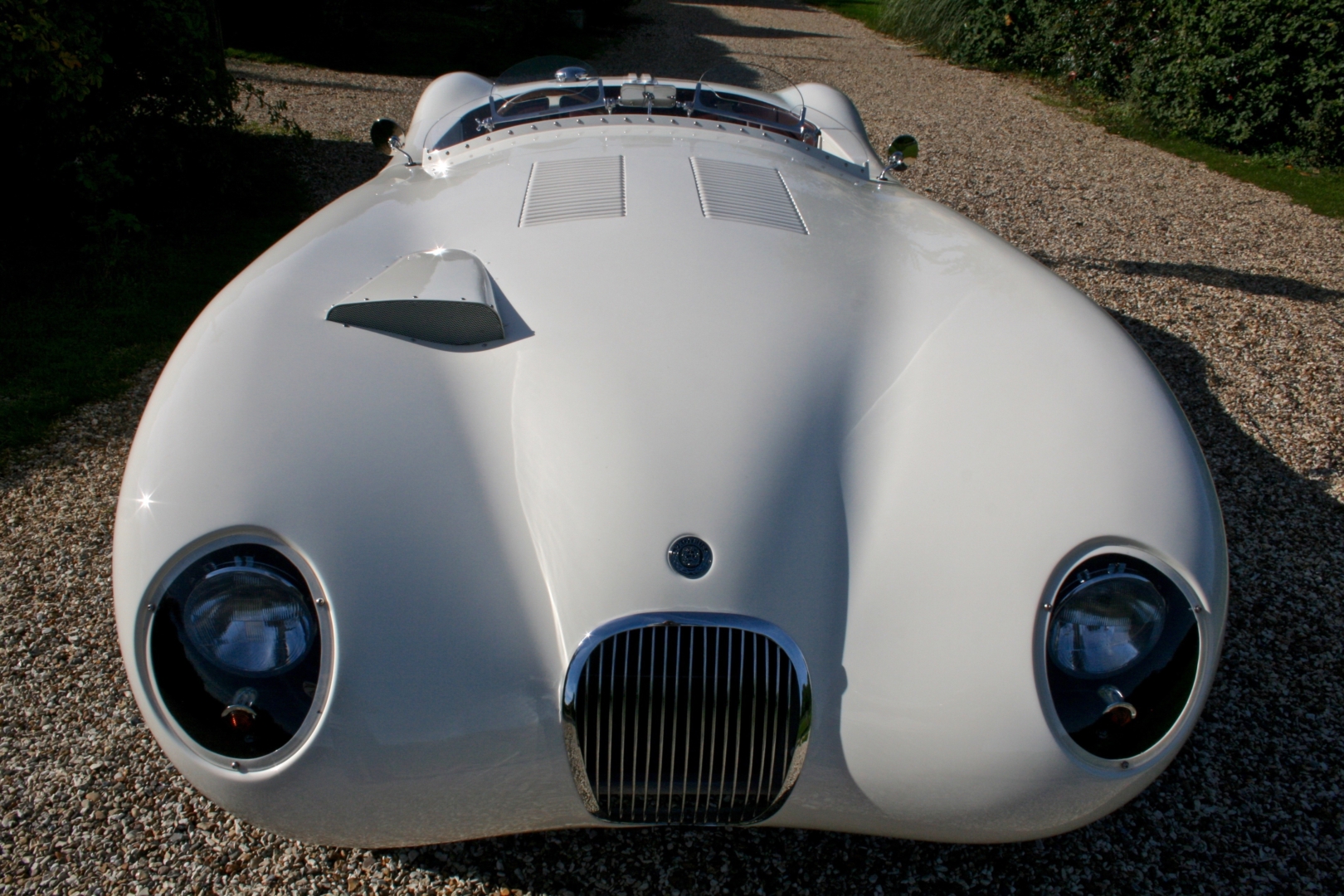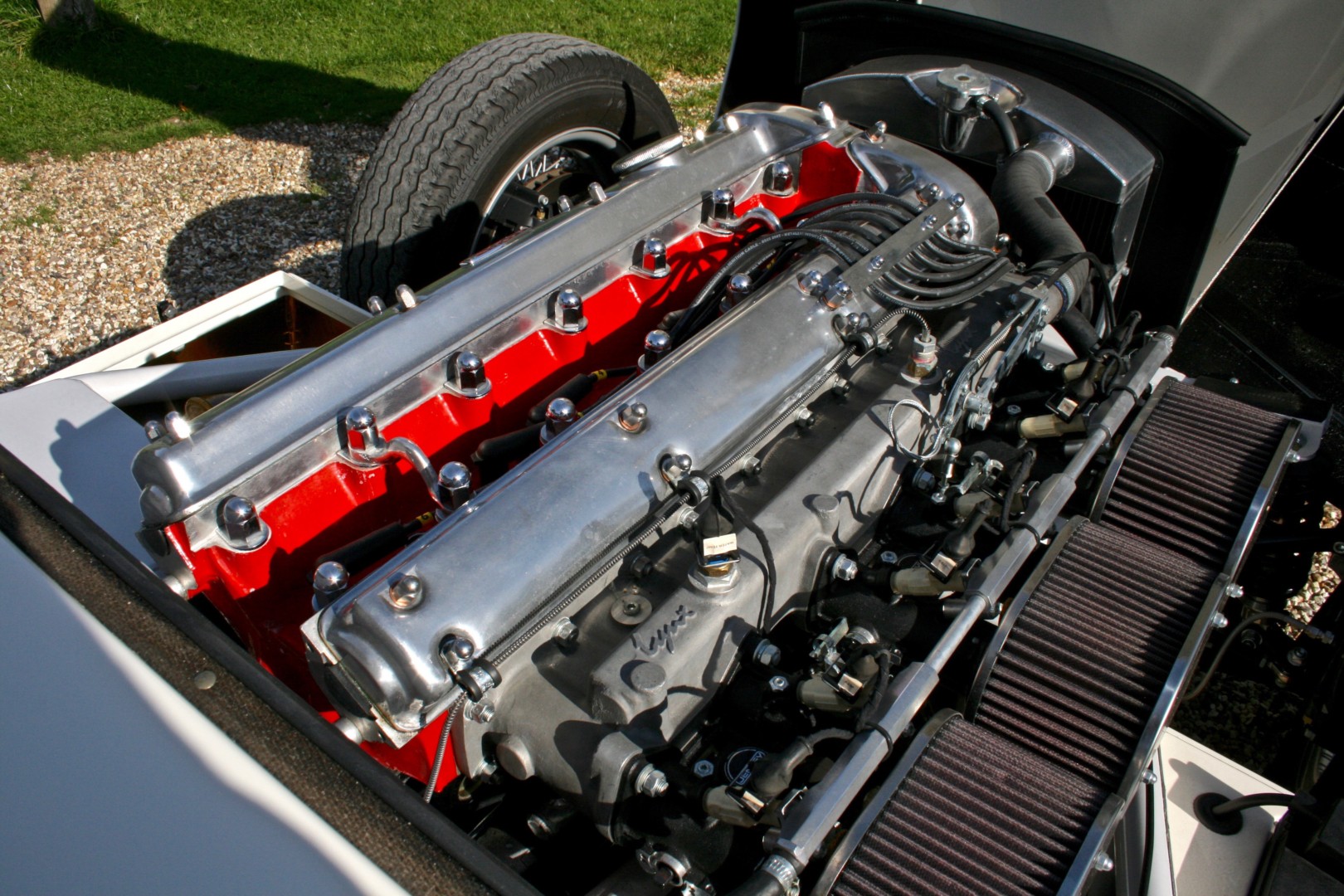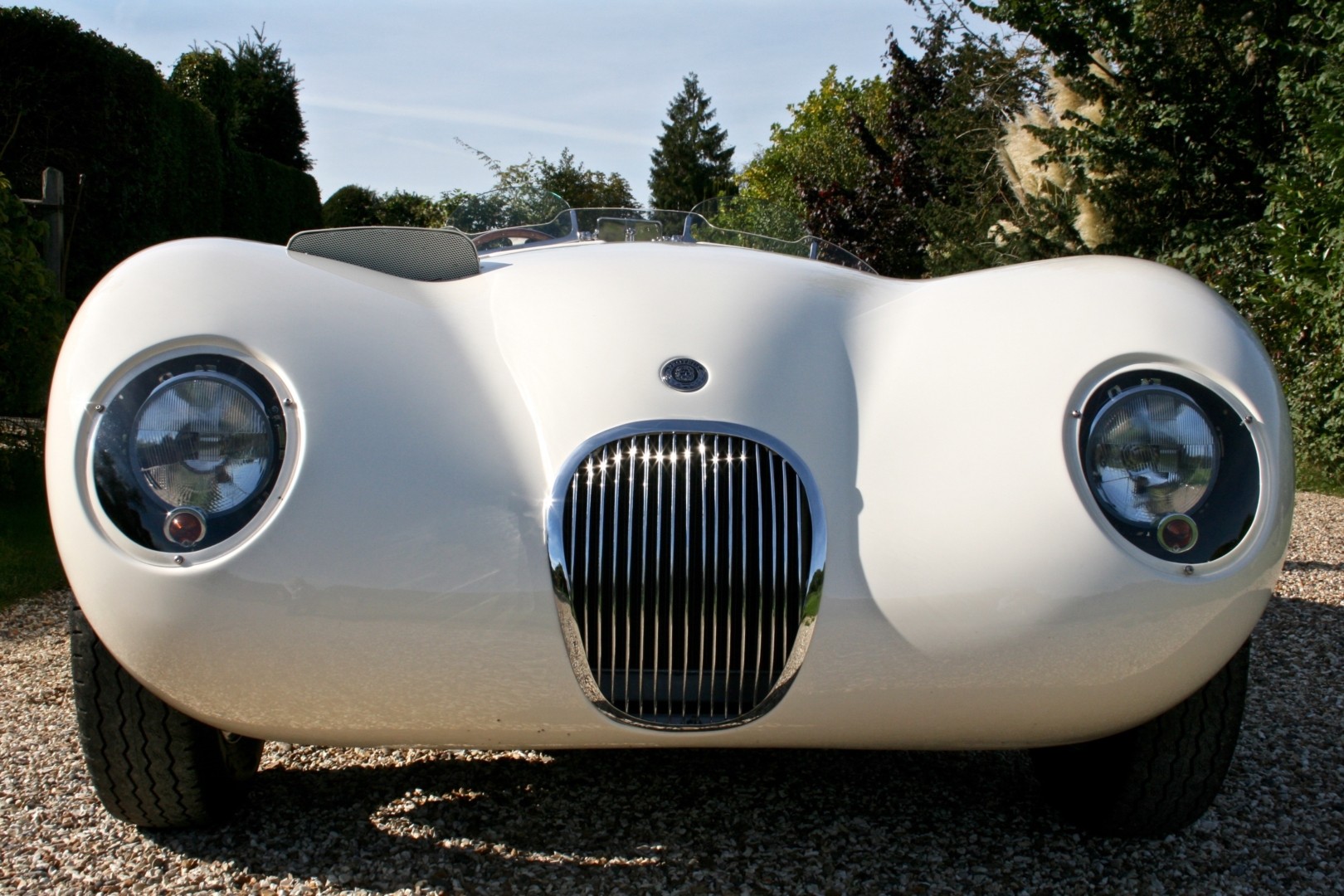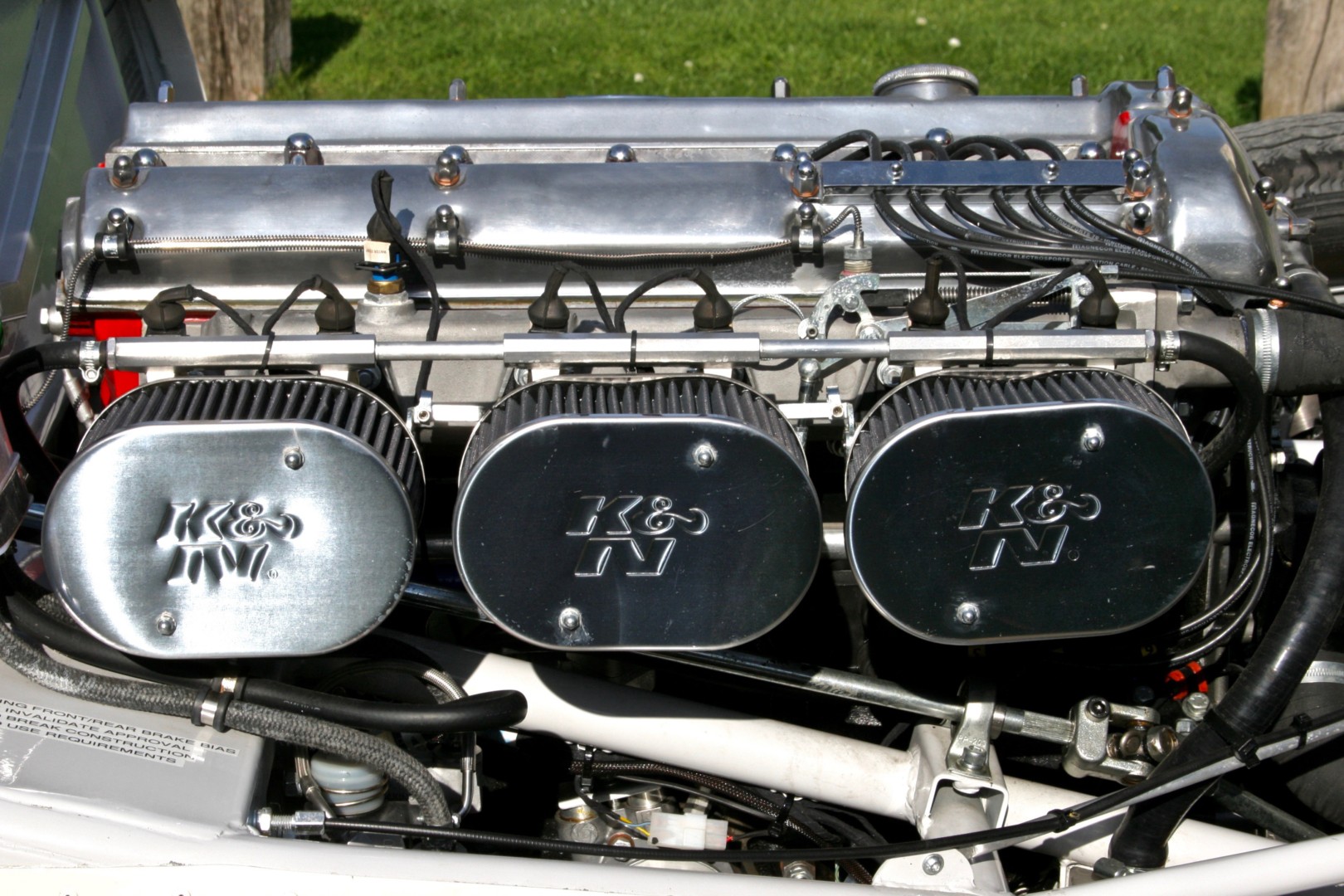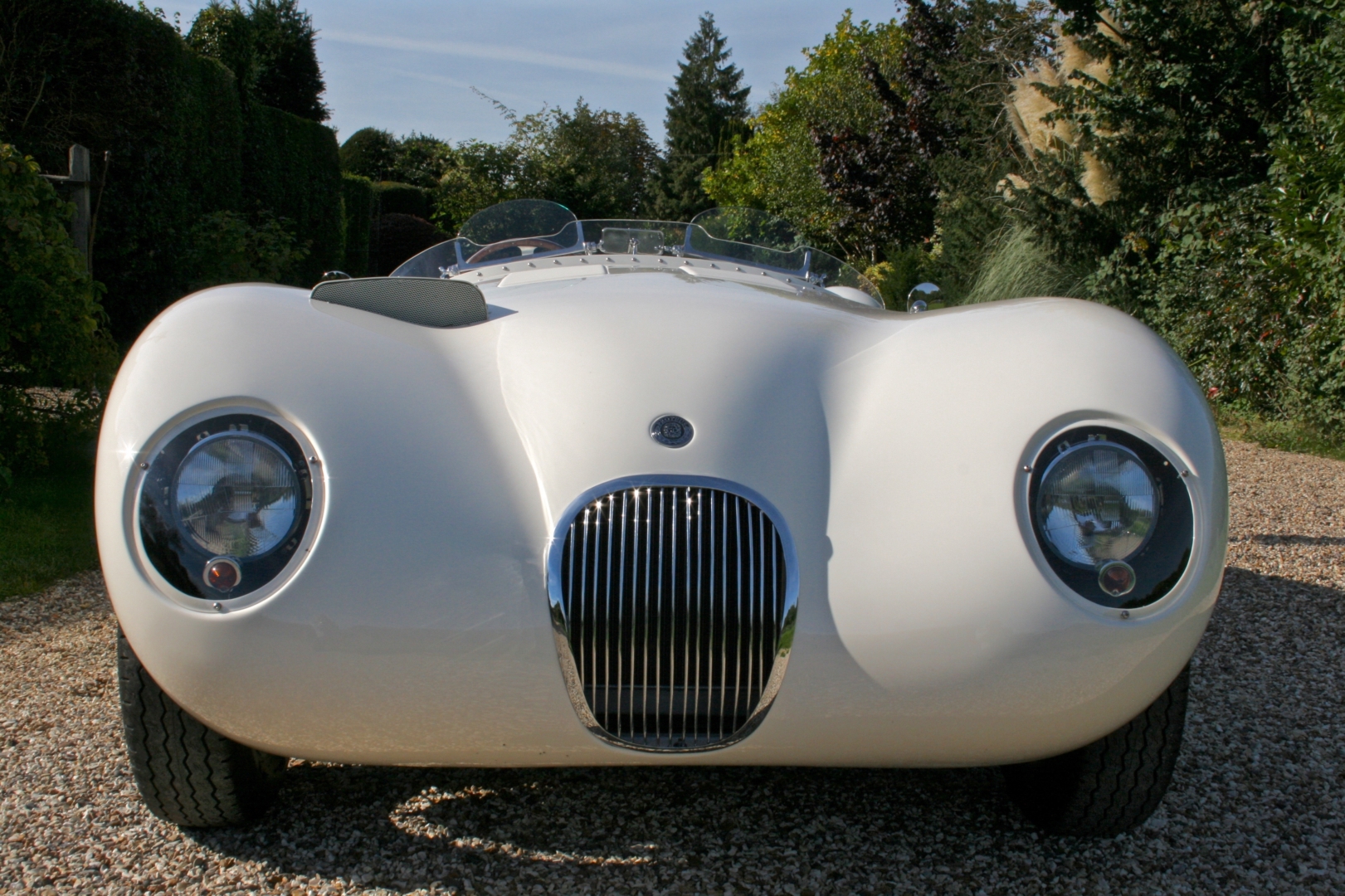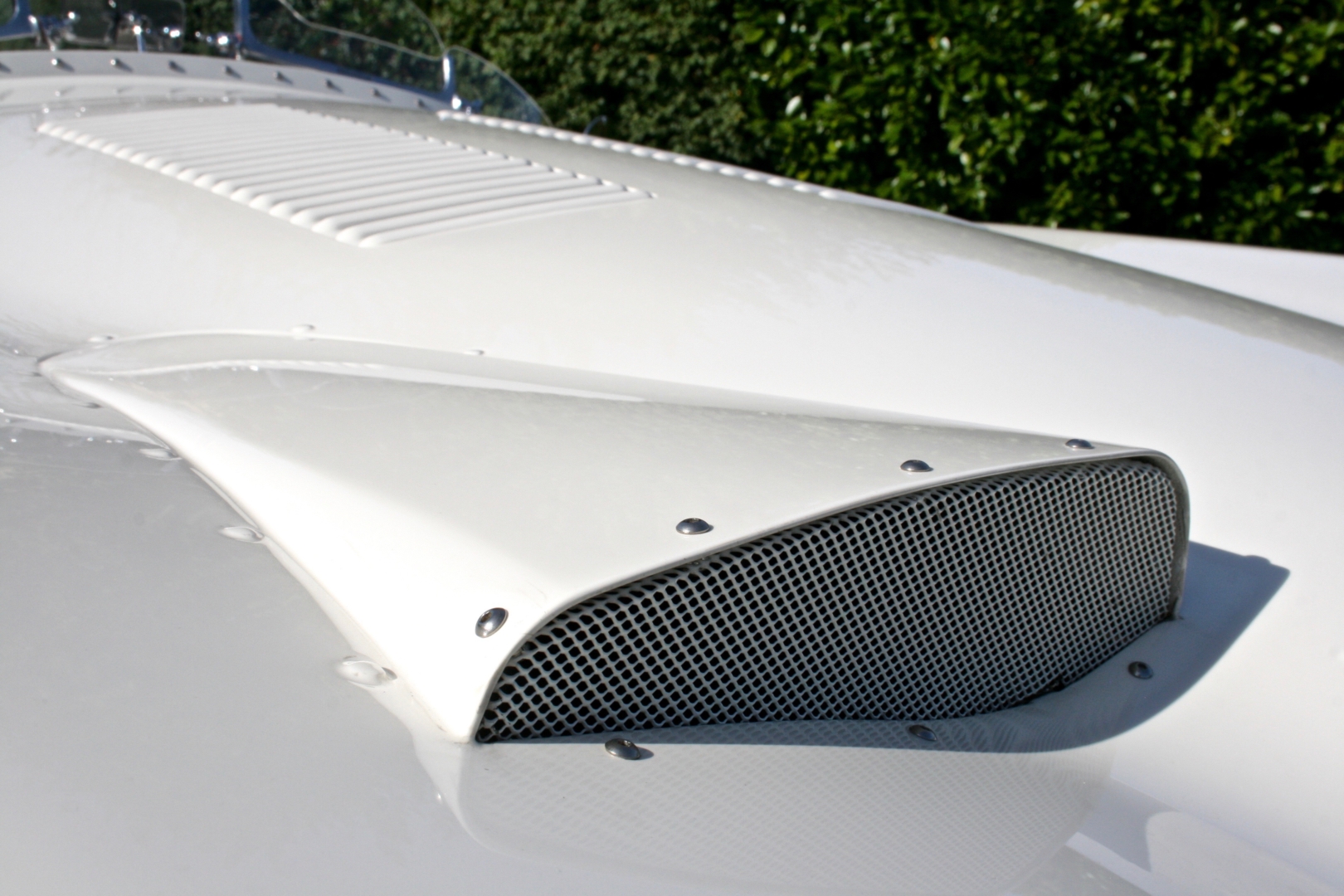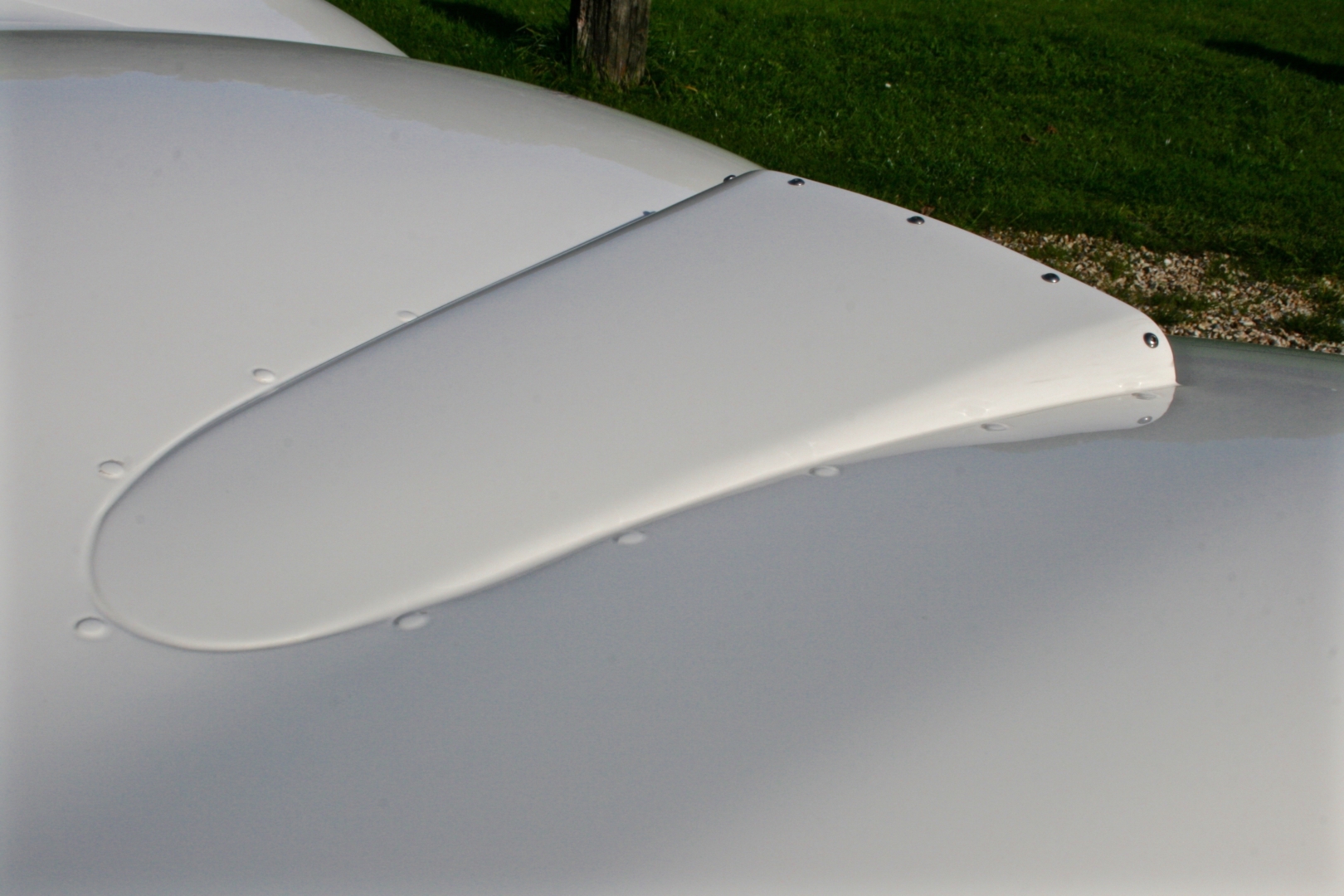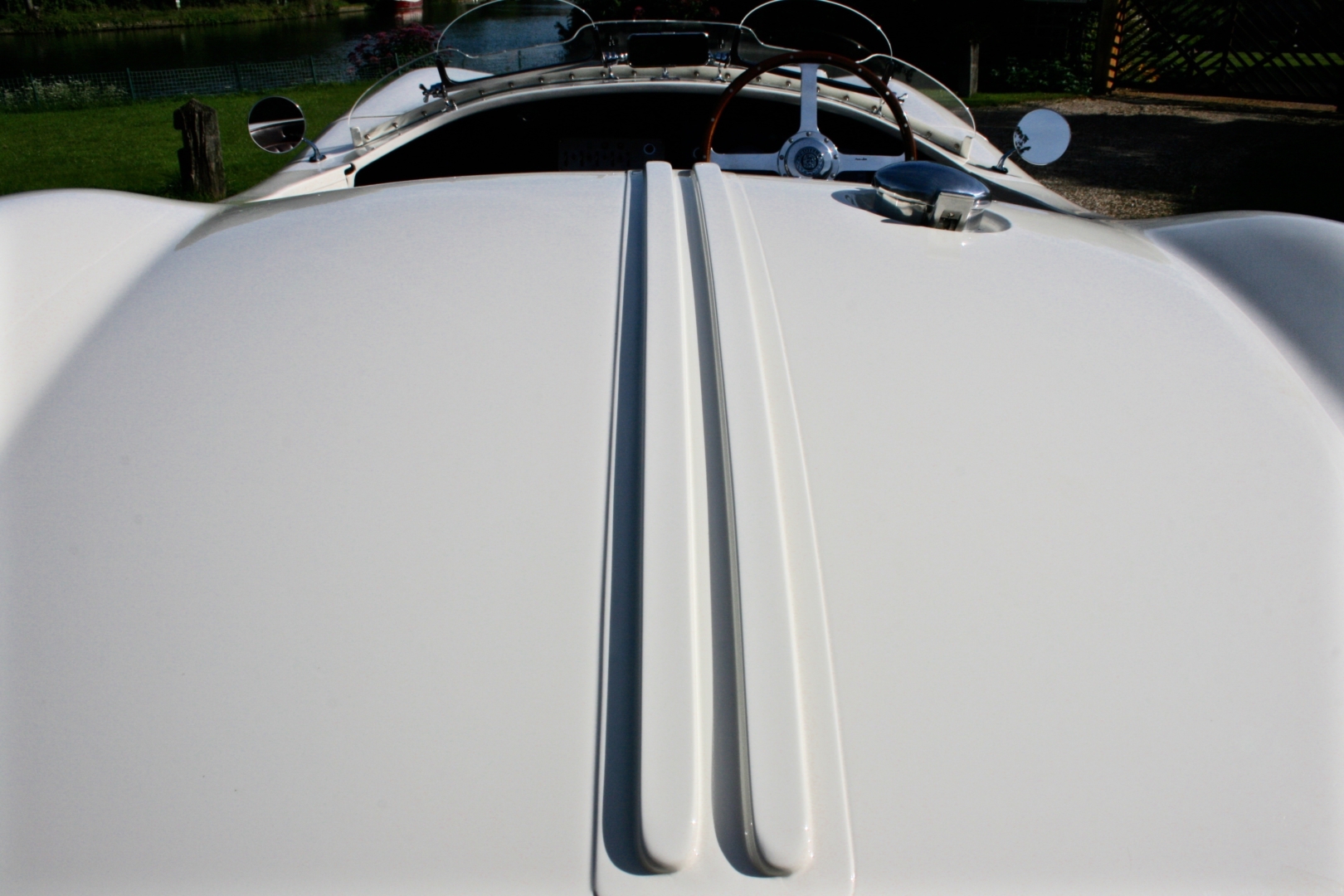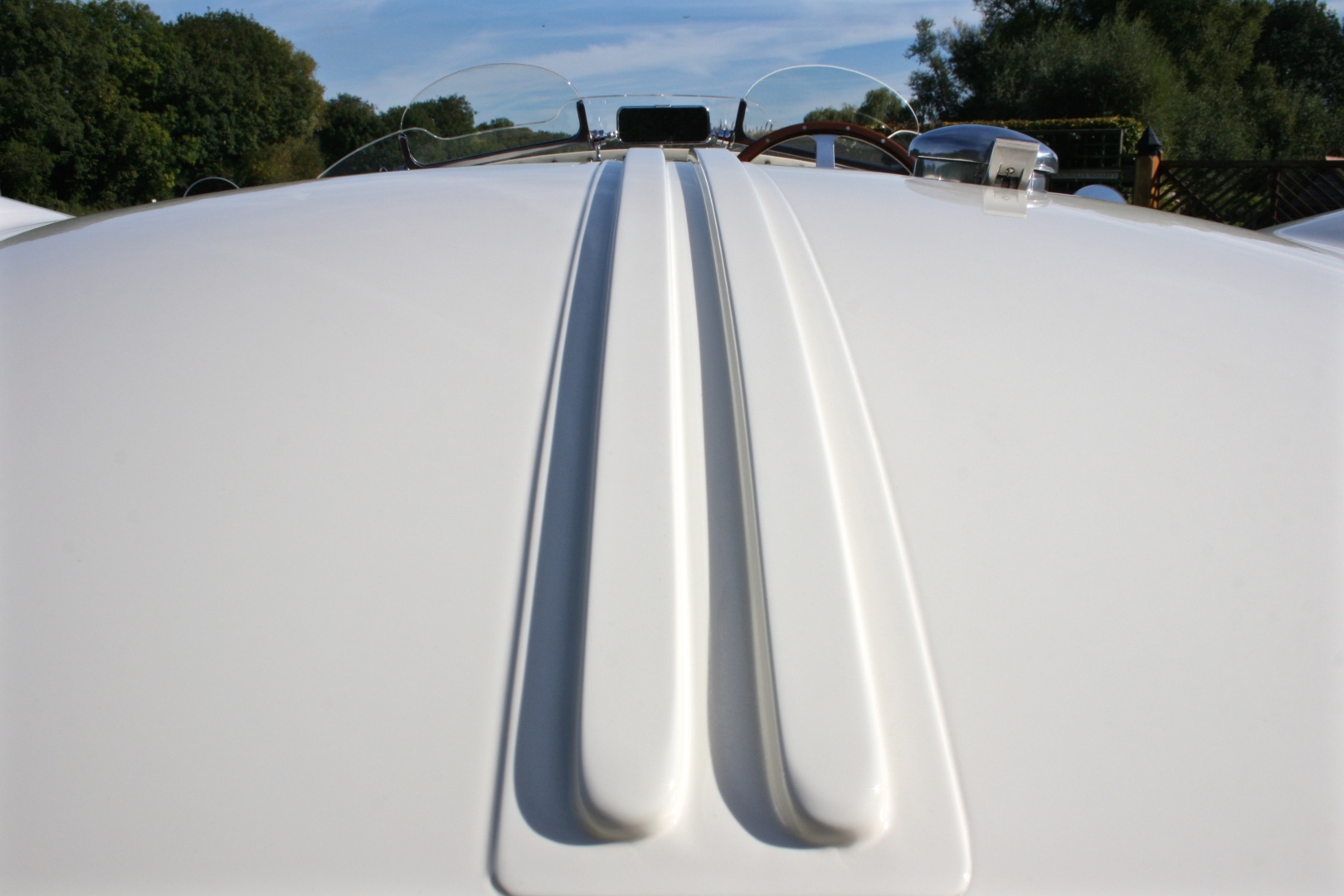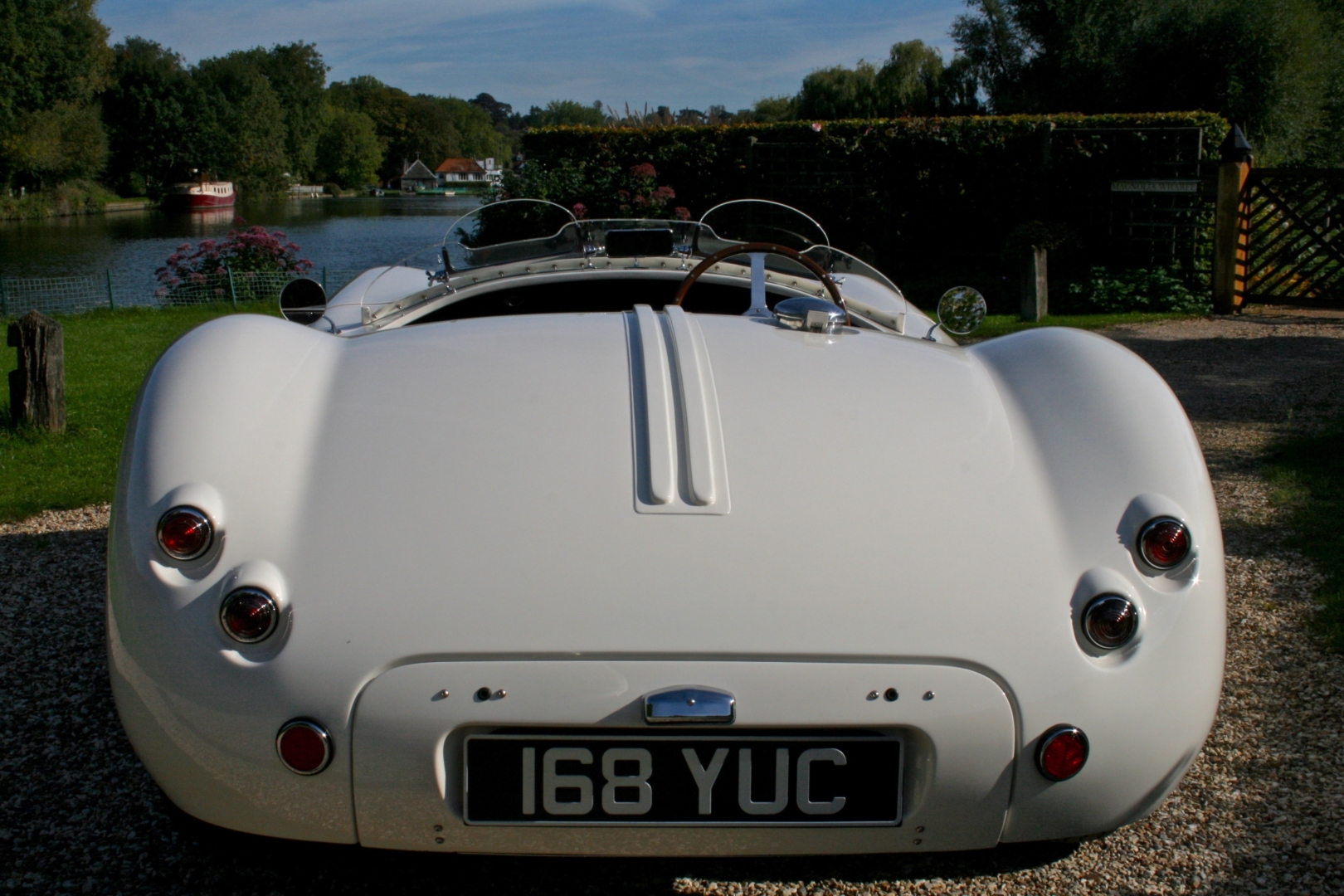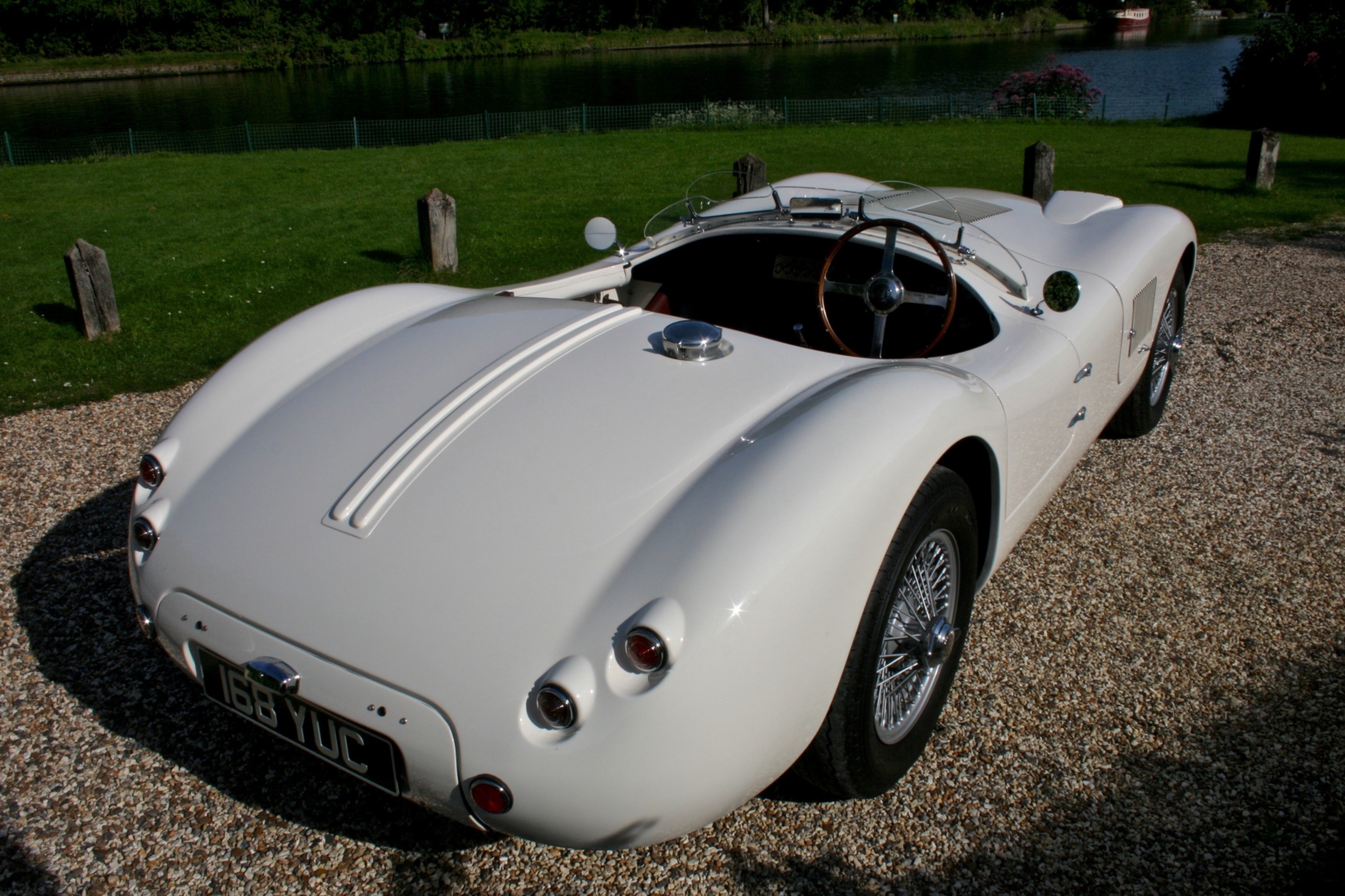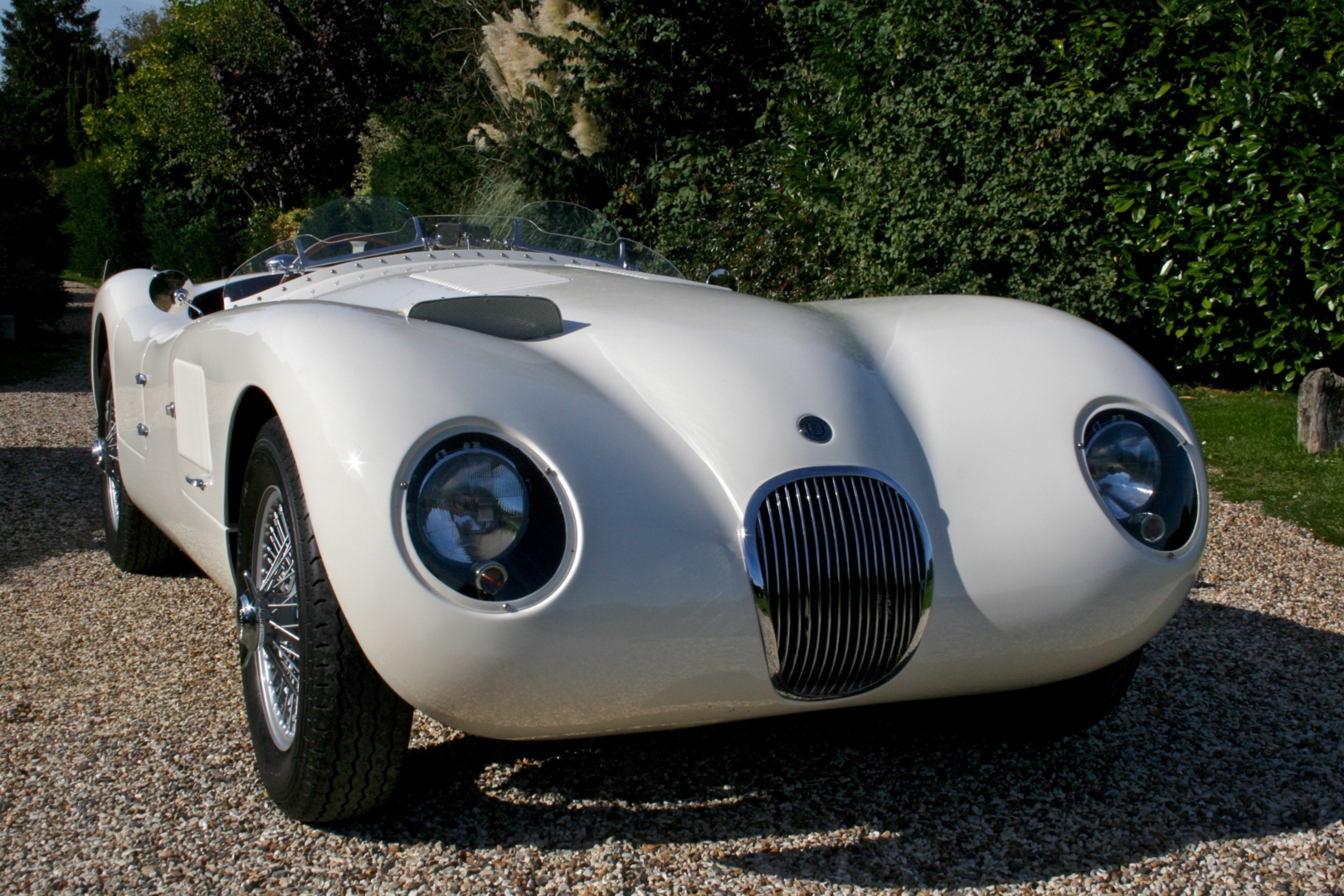 If you are interested in this vehicle please contact Hofmann's of Henley on 01491 848800 or complete the short enquiry form.





Hofmann's are proud to offer this exciting and unique opportunity to own this stunning (IVA TESTED) Proteus.
This particular model was first registered in 2016 and built by ourselves here at Hofmann's.
This Beautiful example is finished in the classic Old English White over Claret Hide and is powered by a Nigel Boycott built Jaguar 4.2 straight six engine. This is further enhanced by Triple JENVEY Throttle bodies, an OMEX fuel injection System and a JANSPEED Tubular Exhaust manifold. Further highlights include the New Generation Superform Body which is enhanced by "Bag Tank" Support Beams and a stylish front air scoop.
Our Proteus is then fitted with a fully independent NITRON suspension system and comes to a stop with the added benefit of all round disc brakes.
Additional features include, Brooklands twin screens, Black mohair tonneau cover, Grey powder coated wire wheels and a classic Polished Aluminium Fuel cap.
The Poteus is a modern evolution of a Le Mans winning legend, designed and built by advanced automotive engineers here at Hofmann's with a passion for high performance driving.
The Proteus is designed and built to a winning formula; classic 50s Le Mans winning aerodynamic design and precise and authentic detailing, combined with the latest road-racing technology, materials and build quality. The result is a car that would perform as well on the racing track of 50's Goodwood, as it does on today's roads.
The Proteus is the perfect meeting of nostalgic luxury and motoring pragmatism. A car of contrast, that appeals as much to your emotions as it does to the rational motoring brain. We challenge anyone to resist a broad grin when driving it for the first time.
The Proteus is a modern interpretation of a motoring classic, that handles like the finest contemporary car. With the Proteus, you won't have to worry about reliability or maintenance, whilst enjoying its thoroughly exhilarating and spirited drive.
As with all our vehicles the car will go through a comprehensive presales inspection by one of our Proteus technicians.
All vehicles supplied through Hofmann's are all warranted and part exchanges welcome.
Please call our sales team on 01491 848800 to discuss this vehicle further or arrange a private viewing.
Triple JENVEY Throttle bodies
Jaguar 4.2 straight six engine
OMEX fuel injection System
JANSPEED Tubular Exhaust manifold
Grey powder coated wire wheels
Authentic period design details and instruments include dials, wire wheels with spinners, Le Mans style fuel filler and leather bonnet straps.
BHP 260bhp
0-62 mph in 5.4 seconds.
Torque312 Nm
Emissions
Top Speed
Tax Rate
3 months Hofmann's Warranty