Bentley servicing
in Henley on Thames, Oxfordshire and Berkshire by Independent Specialist
Select your service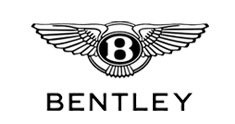 Bentley motor cars are very much at the core of the Hofmann's enterprise.  Fred Hofmann formed the business in Oxfordshire in the 1940's utilising his wealth of experience modifying and racing these tremendous cars and they business has grown with the brand ever since.  For you this means that nobody has a better understanding of your car than we do and we can offer you the advantage of our vast experience.
Whilst we still undertake restoration, renovation and maintenance on the early Vintage cars we have also fully embraced the new line of Bentley product.  This means we specialise in servicing and maintaining all the modern Bentley models including Continental GT and Flying Spur to factory standards.  Being an independent specialist we can beat the main dealer on price and our hand picked service team share your passion for your Bentley, so rest assured you will be provided with exquisite customer service.
We can offer you a number of services as an owner of a wonderful Bentley including;
Servicing
MOT
Diagnostics
Mechanical and accident repair
Tuning and geometry optimisation
Engine, gearbox, axle or suspension overhaul
Restoration
We are based in Henley on Thames, on the Oxfordshire Berkshire borders and specialise in servicing and repairs on Bentley cars.
Interim service – From £720*
Major service – From £1079*
Replacement front brake pads – From £508*
Brake fluid change – From £174*
All work carried out using manufactures parts and to the manufactures standards. Prices are inclusive of labour, parts and VAT.
* Pricing base on a 2017 Bentley Continental GT. Pricing for other models may vary. Please contact our after sales team for exact pricing for your car.