Land Rover servicing
in Henley on Thames, Berkshire and Oxfordshire by Independent Specialist
select your service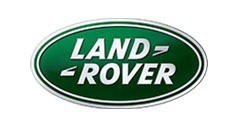 In 1948 the very first Land Rover rolled off the production line.  It was ingeniously designed for extreme capability and strength.  Today, Land Rover continues to build the world's most capable all-purpose vehicles. A blend of refinement, performance and unmatched all-terrain capability make these vehicles so distinctive and unique.
At Hofmann's we have been caring for customers Land Rovers for over a decade and have fully embraced the advancement of the brand and its contemporary models. We are based in Henley on Thames, on the Oxfordshire Berkshire borders and specialise in servicing and repairs on Land Rover cars.
Do you have a dashboard indicator or light on in your Land Rover? Do you need a diagnostic or fault finding procedure performed because of an engine light, dashboard symbol or air suspension fault?
At Hofmann's we have invested in the Land Rover factory diagnostic and programming equipment so that we can perform any task on your Land Rover.
Menu Price Servicing
Fixed Price Servicing for your Land Rover
TERMS AND CONDITIONS
Published prices for Hofmanns Fixed Price Servicing are the maximum selling price including VAT (at the prevailing rate) at which we will provide the advertised service, parts & oil's. Prices are valid for customers with specified vehicles over 36 months old from date of 1st registration. In addition all functional and safety checks will also be completed in accordance with the defined service schedule. Additional items not specified for automatic renewal/replacement (e.g. seat air filters / spark plugs) will be replaced based on age / mileage at an additional cost.
*Excludes Brembo brakes option Excludes SVR models. Please contact Hofmanns to check for specific details.
SERVICING BY MARQUE
Other marques we specialise in