Jaguar servicing
in Henley on Thames, Oxfordshire and Berkshire by Independent Specialist
Select your service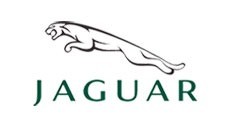 Jaguar cars are our primary focus at Hofmann's.  We are based in Henley on Thames and took on the Independent service and repair of Jaguar cars in Oxfordshire and Berkshire over 25 years ago and since then our knowledge and experience has grown with the brand year on year.
The current owner of Hofmann's, Chris Randall, cut his teeth racing in Jaguar E-Types and that experience stands us in good stead when caring for the older models.  In more recent times Hofmann's has become the sole UK distributor from the Proteus Jaguar C-Type recreation and we perform all warranty, service and repair work on these wonderful cars in house.
Do you have a dashboard indicator or light on in your Jagaur? Do you need a diagnostic or fault finding procedure performed because of an engine light, dashboard symbol or air suspension fault?  At Hofmann's we have invested in the Jaguar factory diagnostic and programming equipment so that we can perform any task on your Jaguar.
We can perform any service, repair, diagnostics or maintenance work on any Jaguar car, regardless of the age or model.  Our fixed price menu below covers the newer models but if your car is not included in the list please do contact us for more information on service pricing or a quote on a repair or upgrade. Prices include parts, labour and VAT.
SERVICING BY MARQUE
Other marques we specialise in