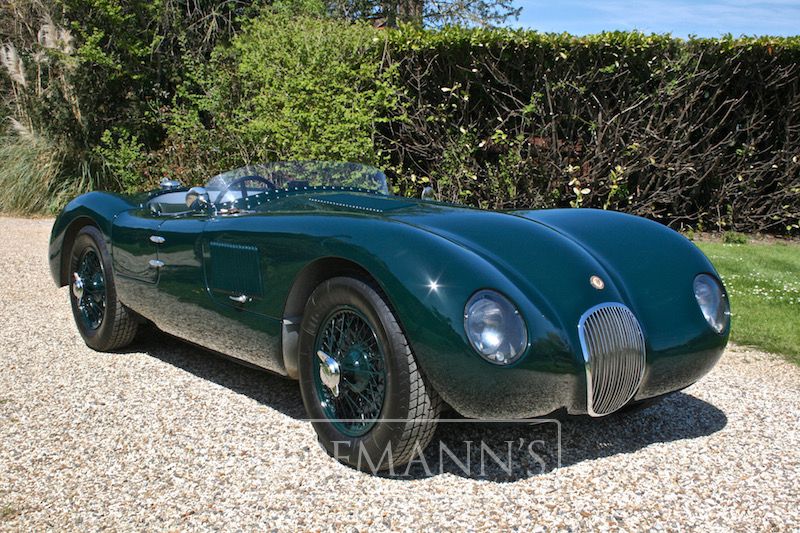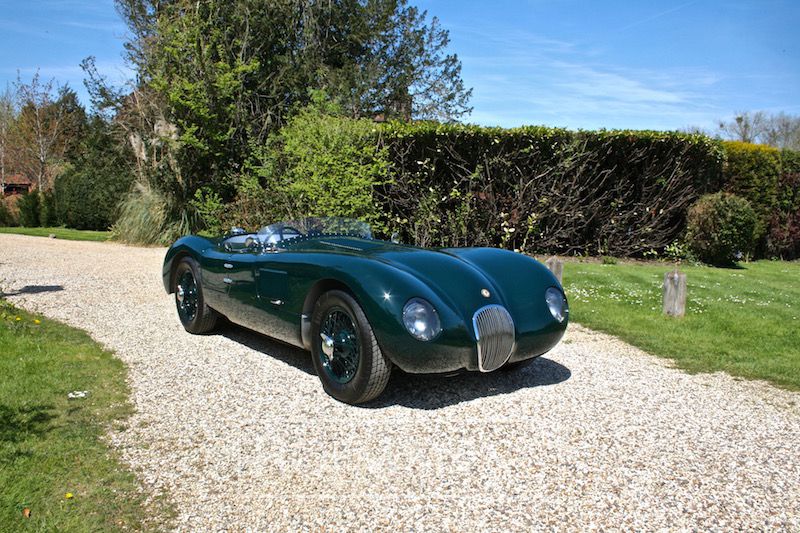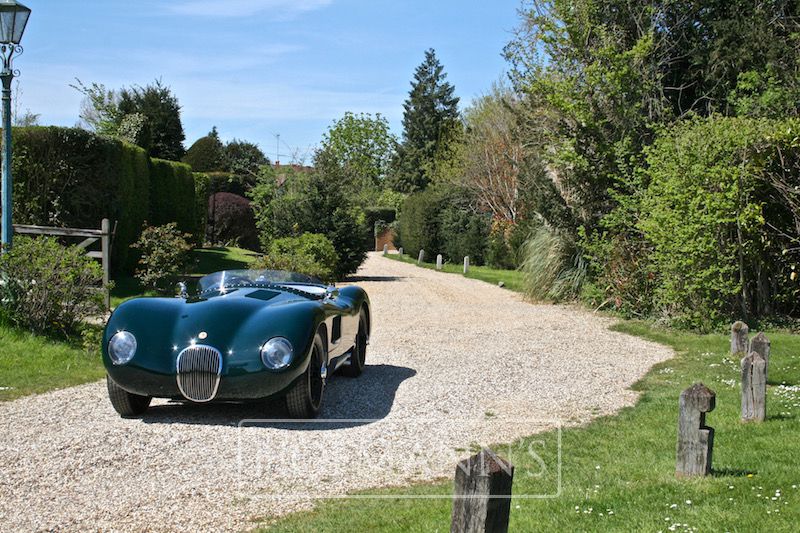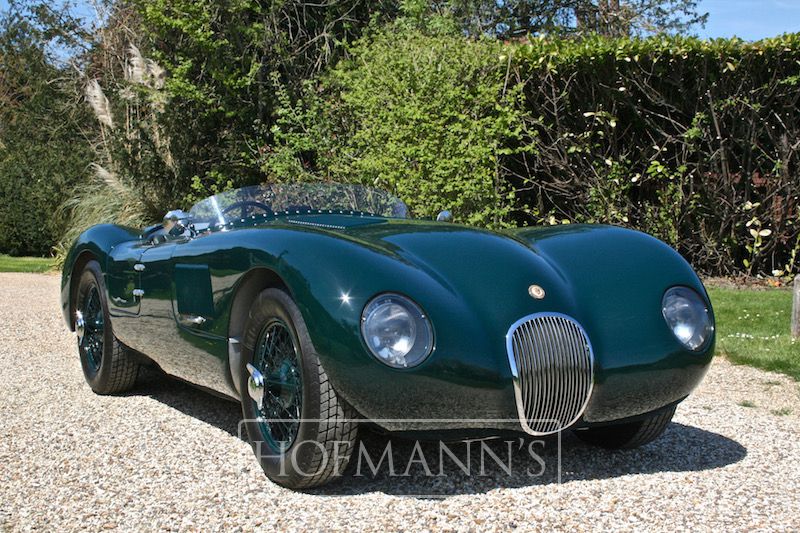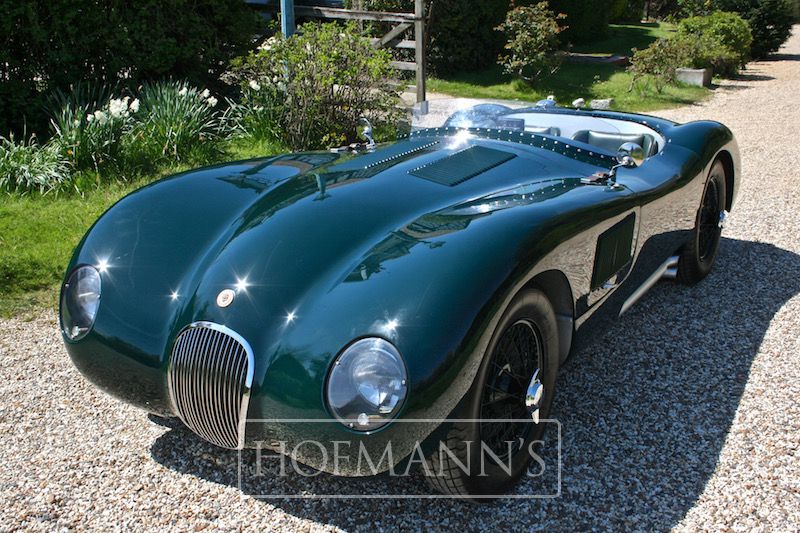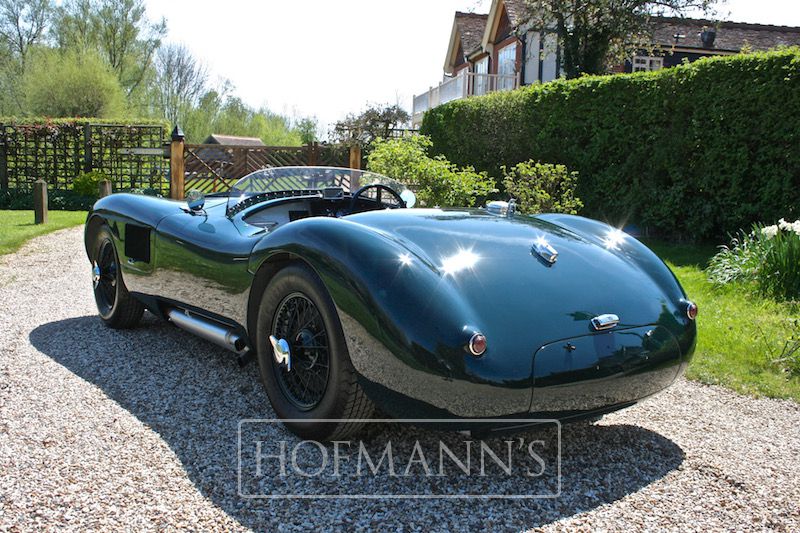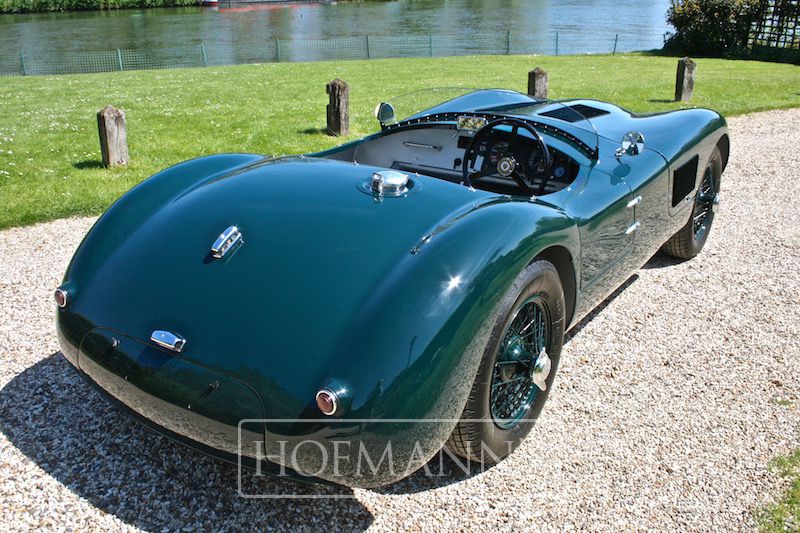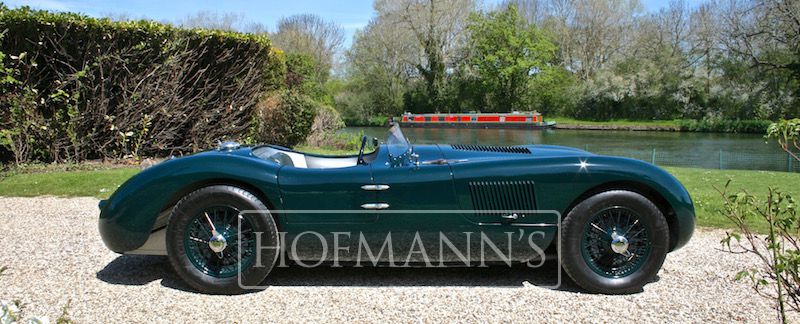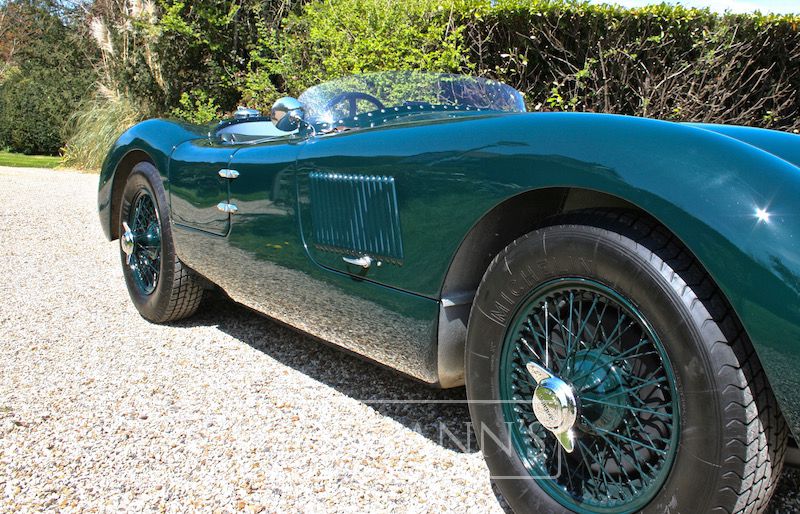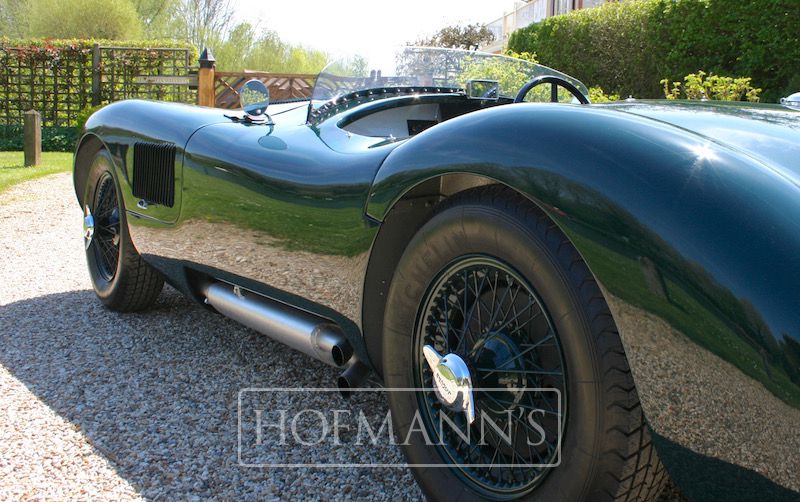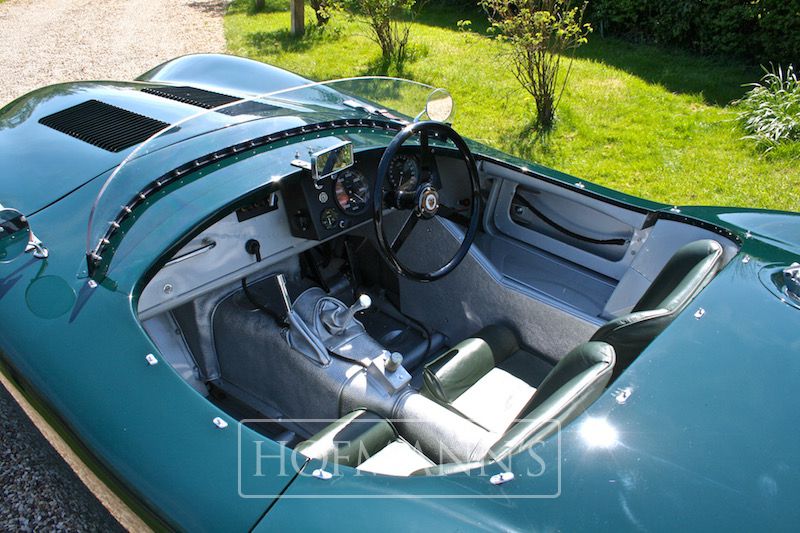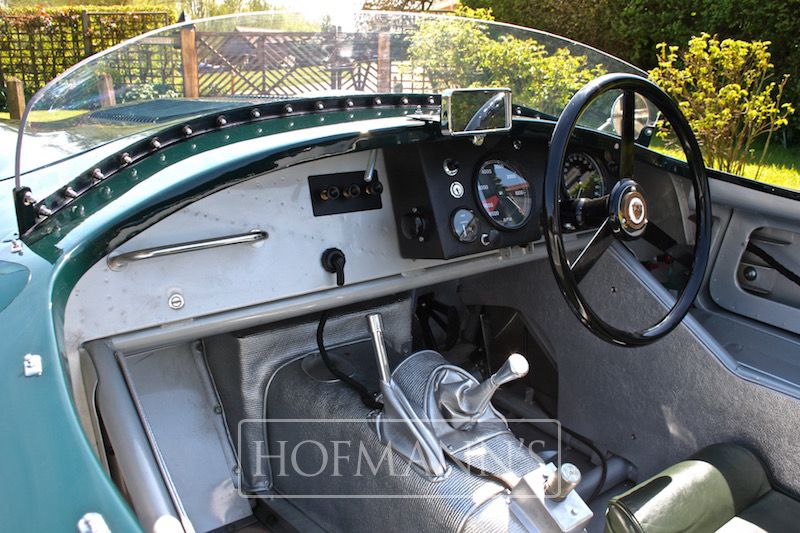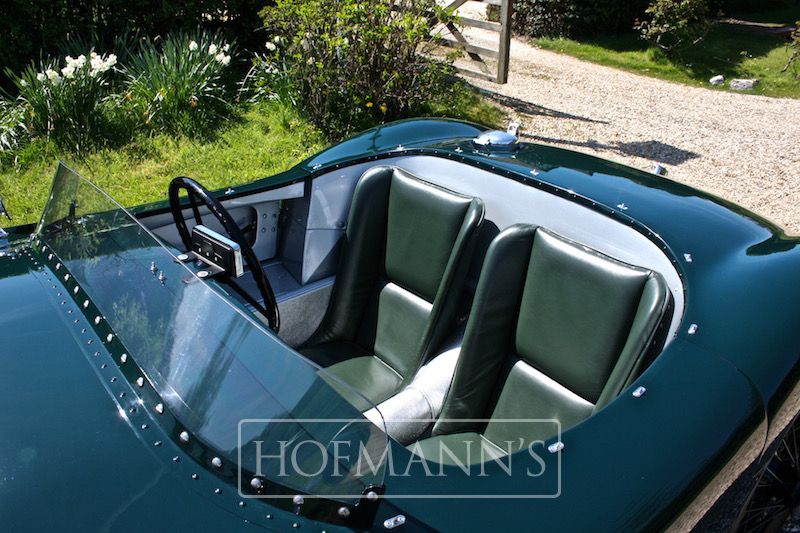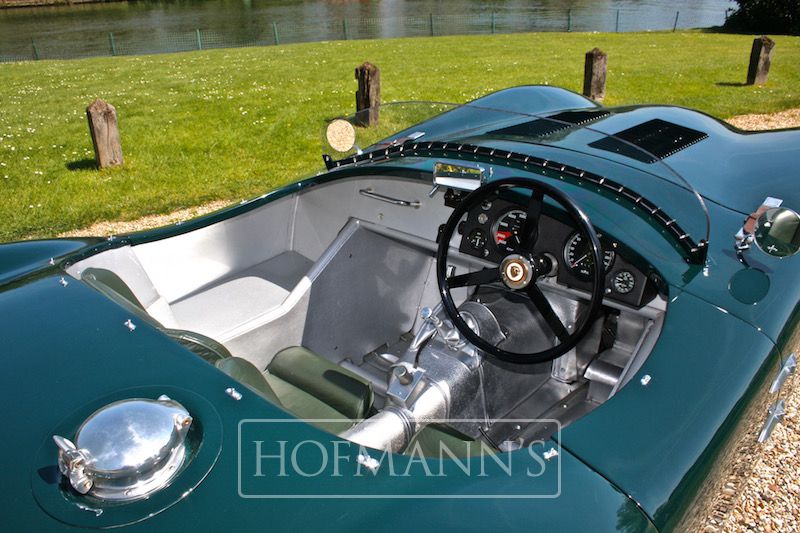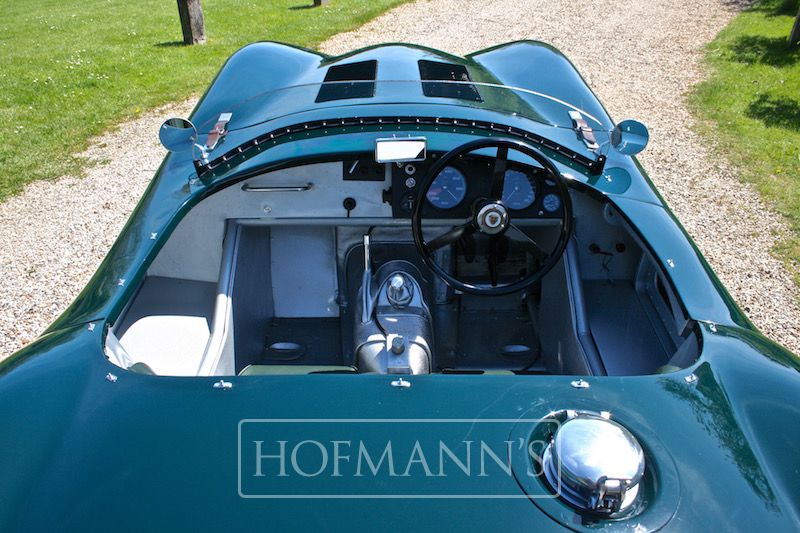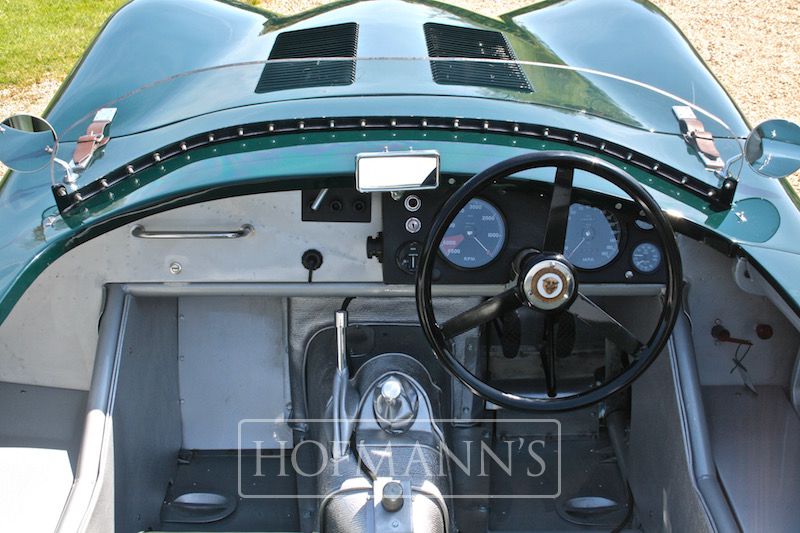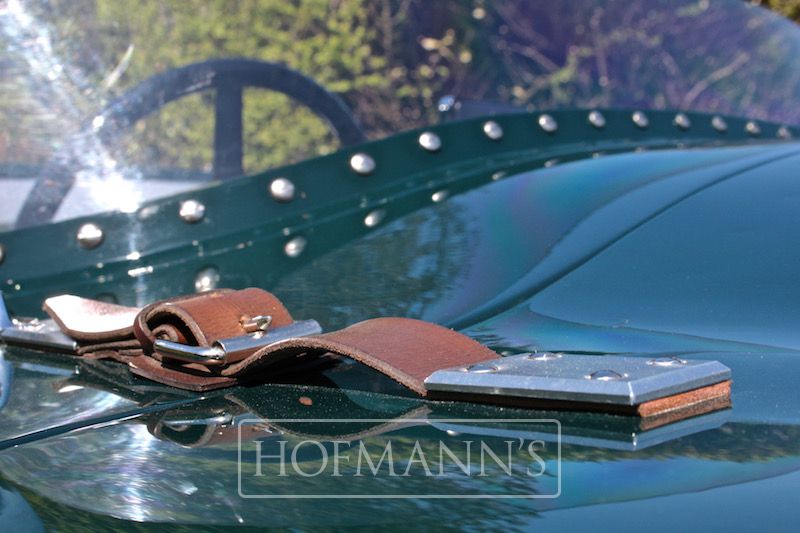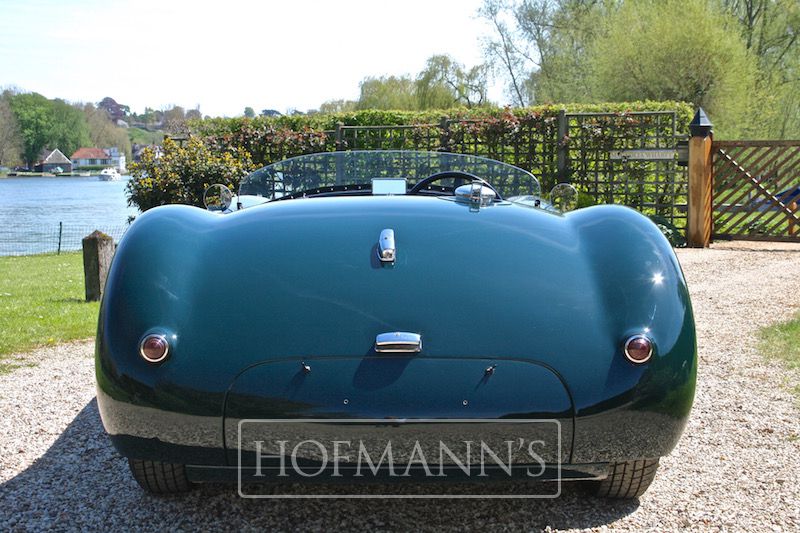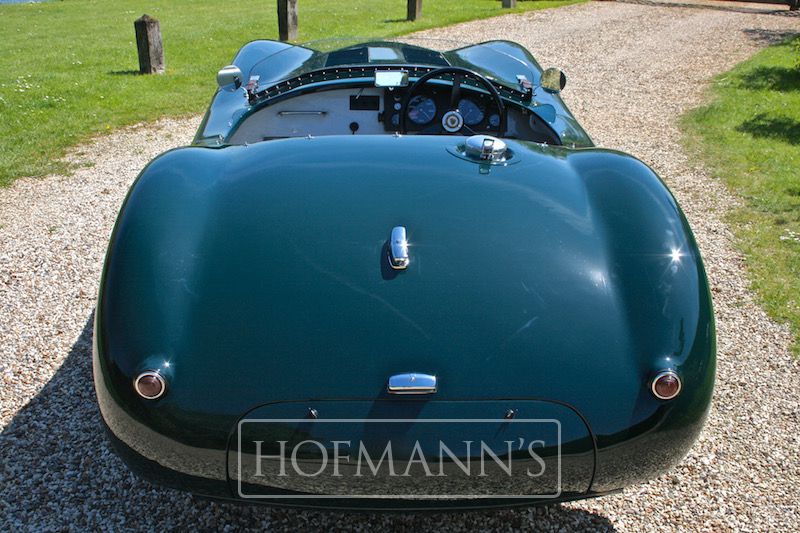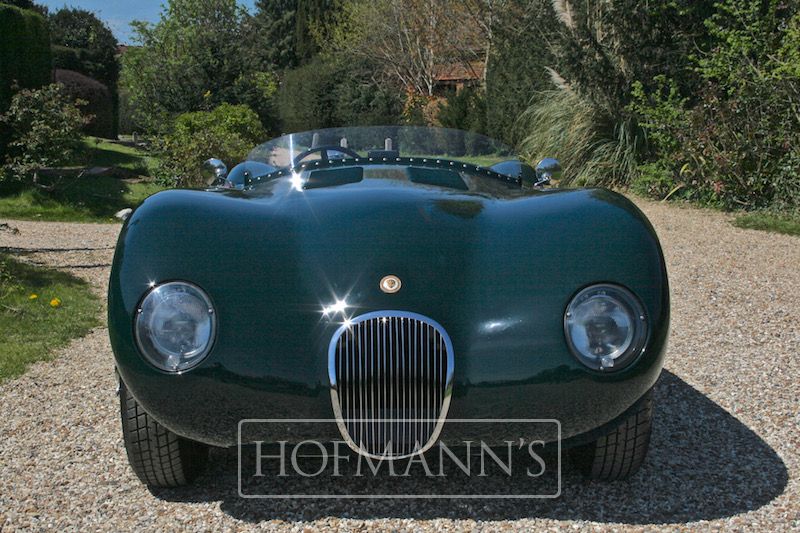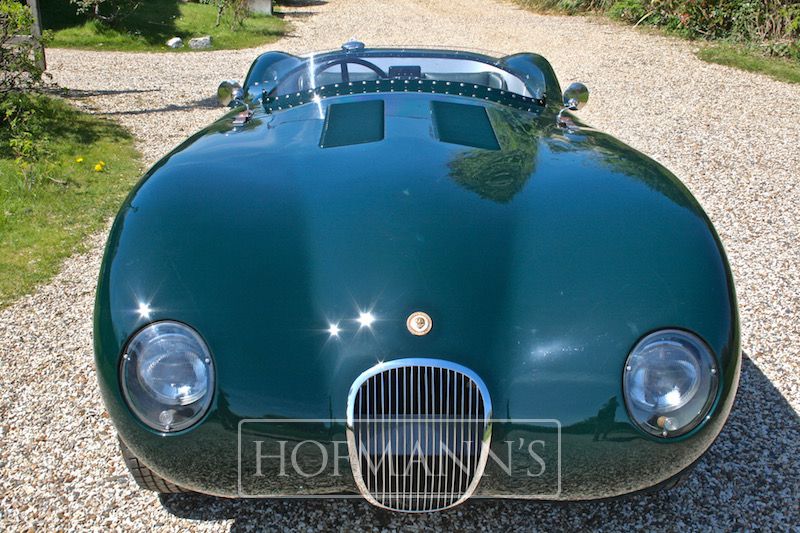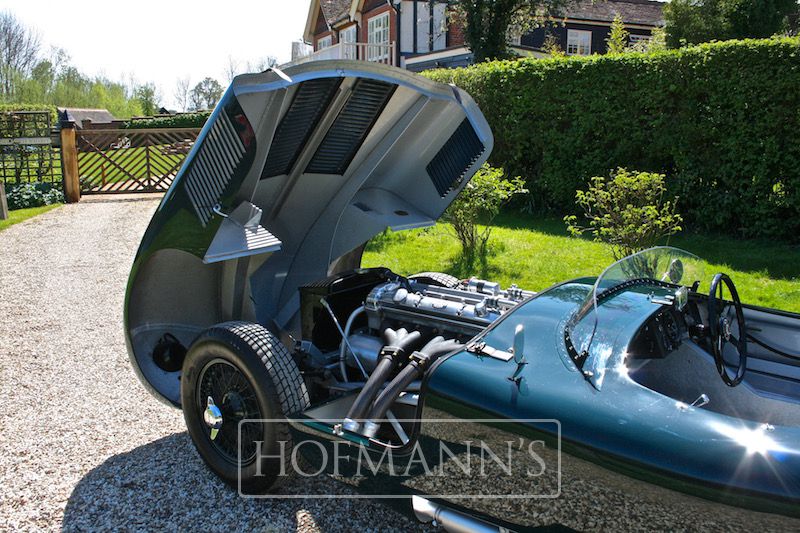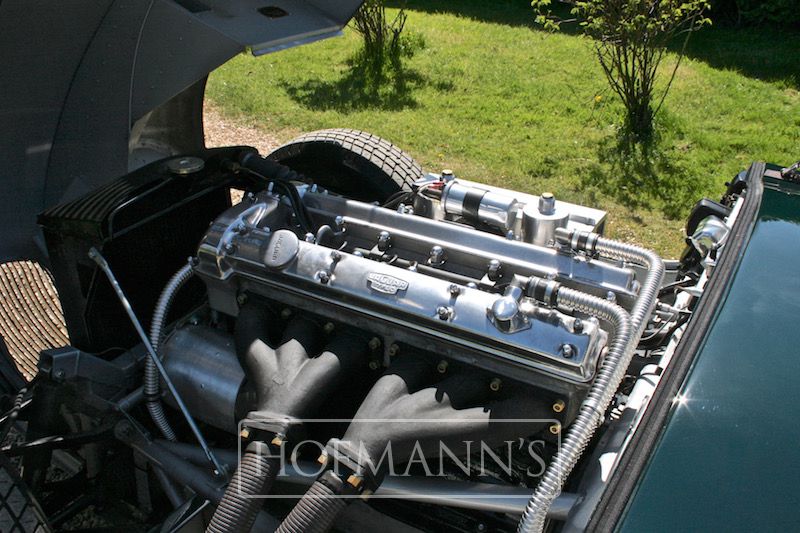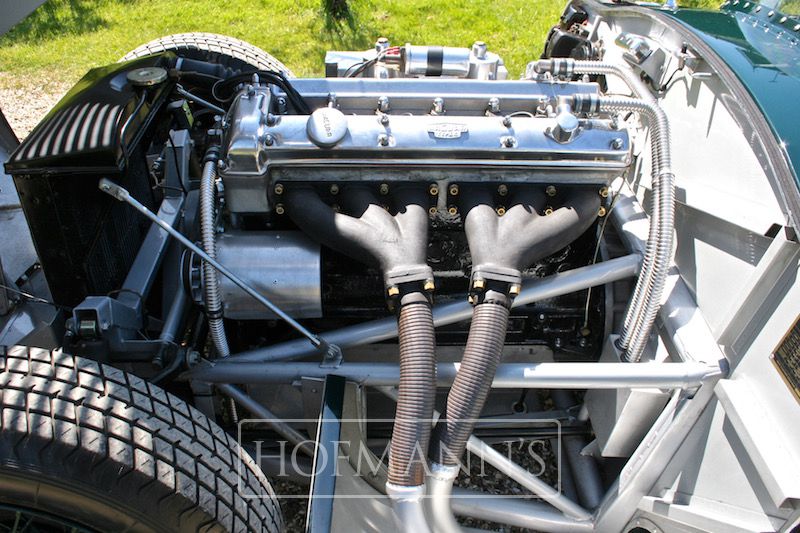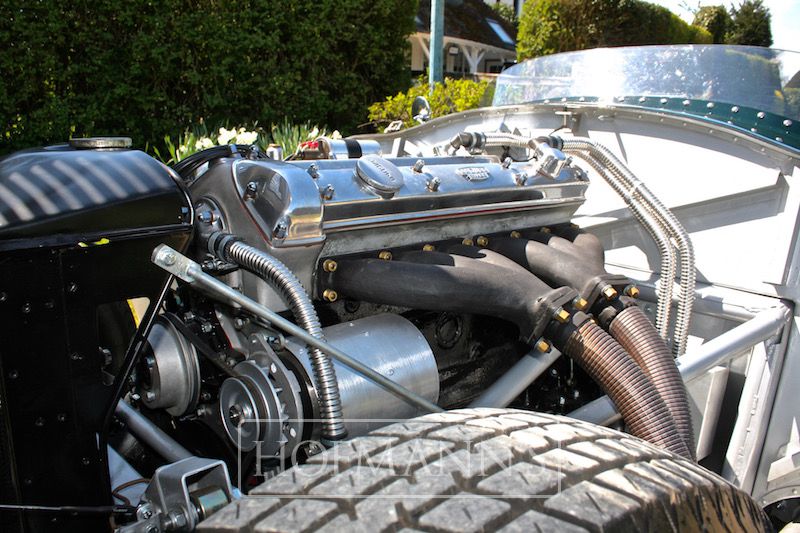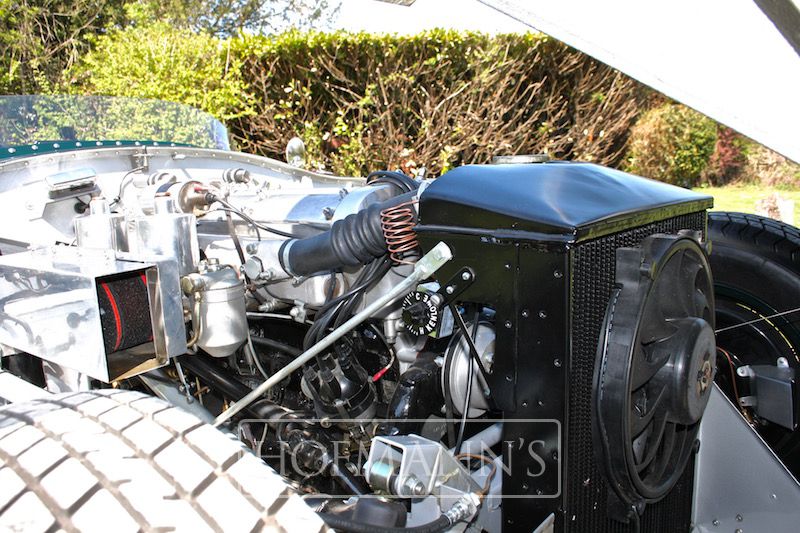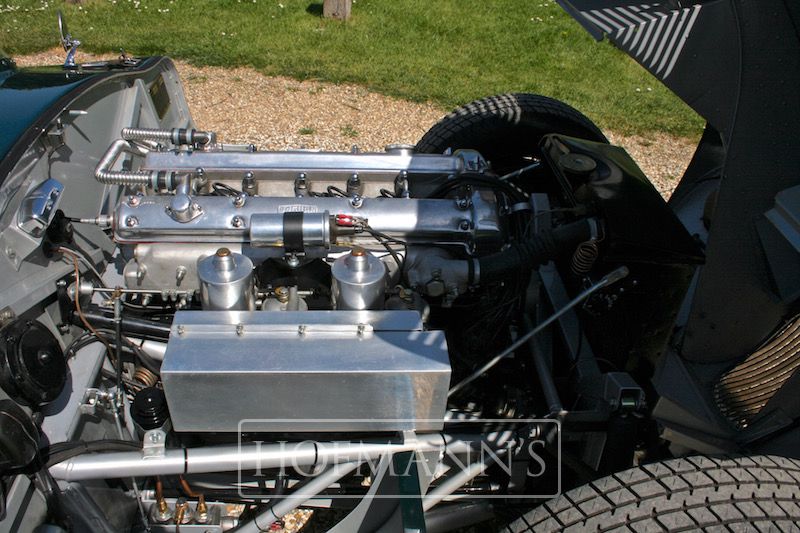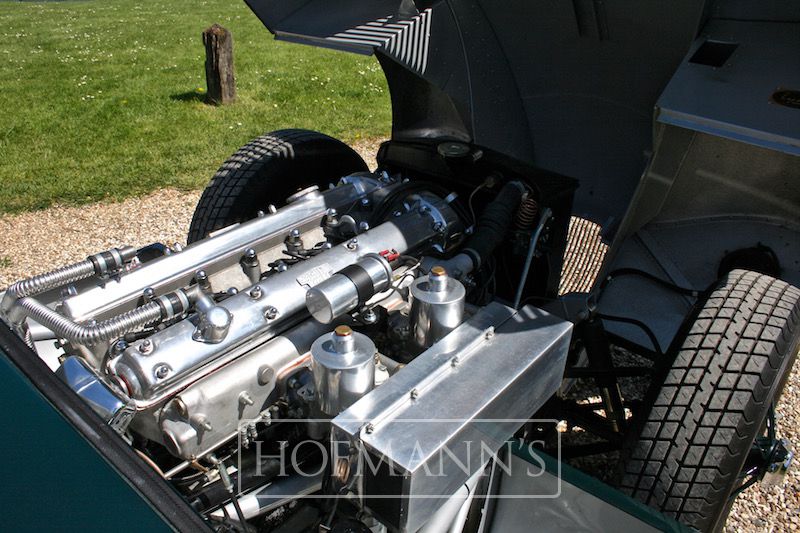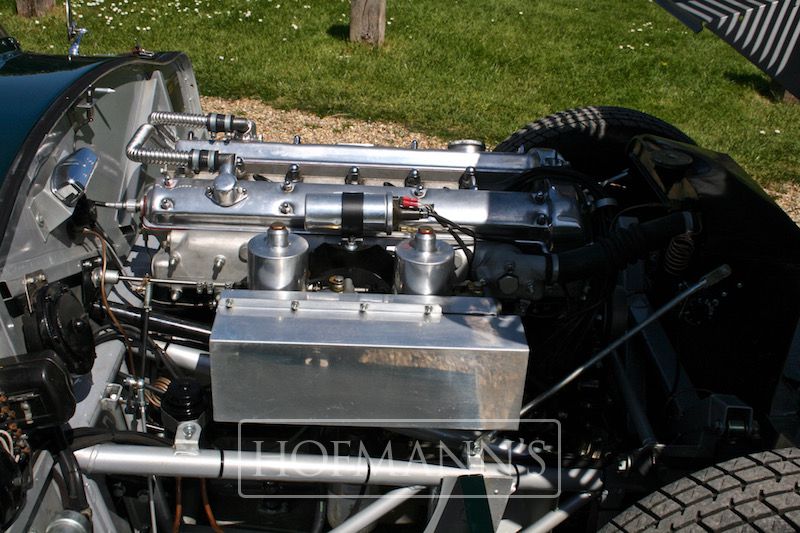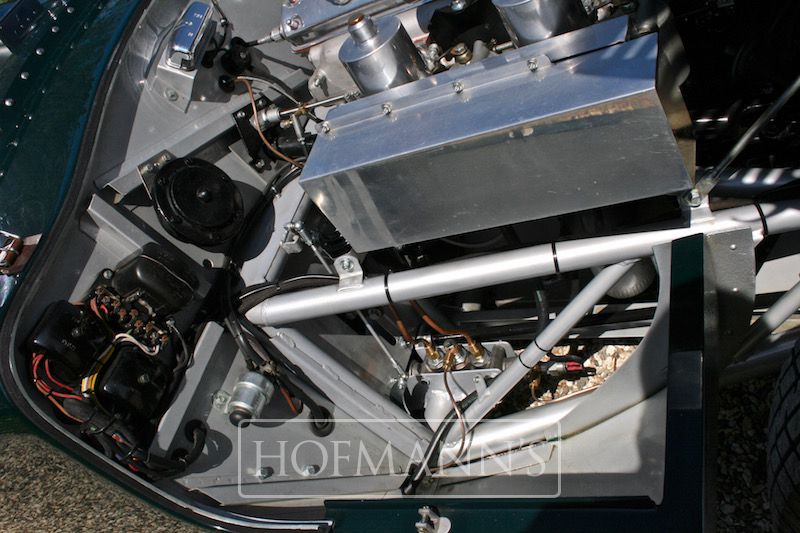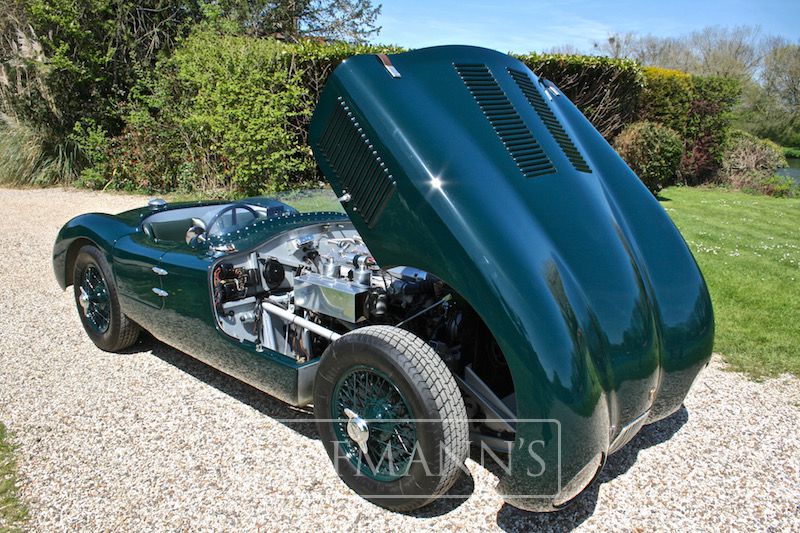 Jaguar XK120 C Type – Build No 10 by Lynx Motors
If you are interested in this vehicle please contact Hofmann's of Henley on 01491 848800 or complete the short enquiry form.





Following the success of the Jaguar XK120s at the 1950 Le Mans 24hr race it was realised that with minimal engine tuning, a lighter chassis and a lightweight aerodynamically revised aluminum body shell the car would have a very real chance of success against its iconic opposition and thus the XK120C or C-Type was born. Whilst the front suspension was very similar to that of the XK120 the rear was completely redesigned and the braking was ultimately improved (for 1953) via the innovative four disc brake arrangement, and the exhaust valves were enlarged. These modifications along with many more resulted in a power output of a little over 200bhp. The C-Types were completed in time to compete in the 1951 Le Mans 24hr. At one point in the race the Jaguars held first, second and third place and it was only mechanical teething issues that prevented that from being the final result.
Lynx Motor Cars was founded in 1968 principally to repair and maintain specialist sports and racing cars but quickly made their name restoring and maintaining original Jaguar C-Types, D-Types and E-Types. The evolution from restoration to recreation was a natural one and soon saw the introduction of its first Lynx D-Type with a road going XKSS and C-Type following shortly afterwards. Lynx's ethos has always been to produce as authentic a recreation, which is as close to the original car as possible.
This is the perfect opportunity to own an iconic classic which would be eligible for a wide variety of the most prestigious historic motor sport events, including the Mille Miglia, Tour Auto, Targa Florio and many more. FIA papers could be applied for if required. Currently registered on Historic German papers.
The Jaguar XK120 C-Type by Lynx Motors International Ltd offered here at Hofmann's is based on a 1952 model registered in 1953 as a Jaguar XK120 supplied to the American market. Chassis no: XK120C 611403 was converted in 2006 to full C-Type specification except the original German client wanted a 5 speed gearbox, full trim and disc brakes. The conversion was then altered to exact specification (in 2015/16), which included an all aluminium body and engine with suspension, brakes and steering to original C-Type specification.
This stunning example is finished in Jaguar Racing Green with Suede Green leather and Silver Hardura interior. Features:
Full width screen
Dunlop 16″ wheels with spinners
Authentic C-Type instruments and switch gear
Original Steering Wheel
Monza style fuel cap
Seat belts and authentic under bonnet detailing
Front and rear torsion bar suspension is to original C-Type specification
Original front and rear drum brakes
Powered by a fully rebuilt Blue printed Jaguar XK 3.8 litre (not 3.4 litre) six cylinder engine with Lynx semi-competition camshaft and correct dual SU H8 sandcast carburettors.
260bhp @ 4,500rpm
Delivered with test mileage only, an accompanying full build specification and 12 months Lynx Motors (International) Ltd warranty.